Former President Bill Clinton was paid for delivering more than 200 speeches while Hillary Clinton was secretary of state, according to the latter's financial disclosure forms obtained by the Wall Street Journal.
Among those many appearances, more than 20 companies and one foreign government, Abu Dhabi, paid the former president more than $8 million while they "had matters before Mrs. Clinton's State Department."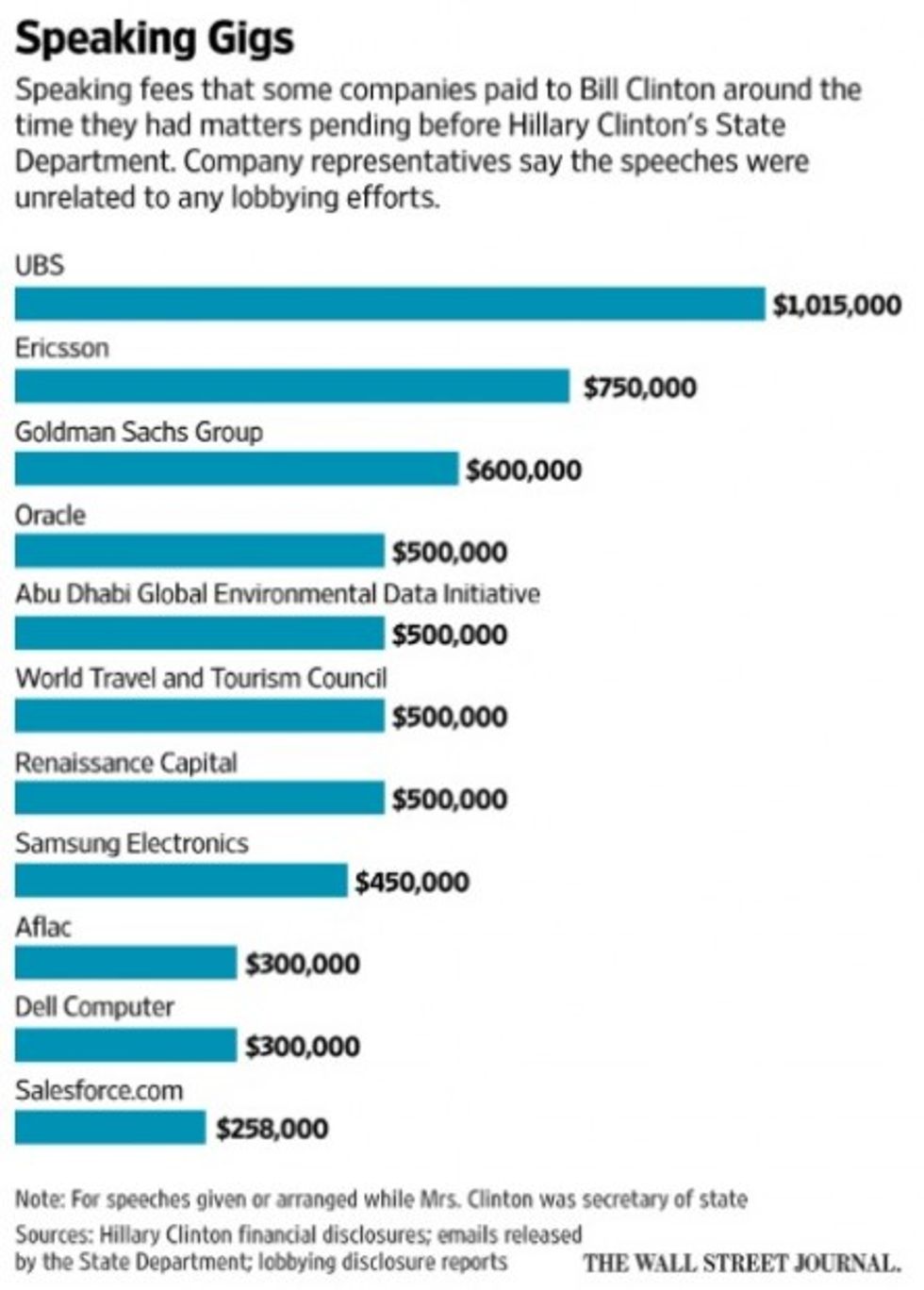 Image source: Wall Street Journal
Fifteen of those groups also donated funds between $5 million and $15 million to the Bill, Hillary and Chelsea Clinton Foundation during that time.
The Journal found that "in several instances, State Department actions benefited [organizations] that paid Mr. Clinton"; however, the paper "found no evidence that speaking fees were paid to the former president in exchange for any action by Mrs. Clinton."
The State Department's ethics office turned down five of the former president's speaking requests while Hillary Clinton was secretary of state. The proposed talks that were declined included offers from North Korea, China and the Republic of Congo.
Clinton campaign spokesman Brian Fallon told the Journal that "no evidence exists" that Hillary Clinton's actions at the State Department were linked to organizations sponsoring Bill Clinton's speeches, and that all of her decisions were "in line with Obama administration policies and priorities."
According to the Wall Street Journal, "Mr. Clinton has given mixed signals about whether he would abandon the paid-speaking circuit if his wife becomes president."