Democratic presidential frontrunner Hillary Clinton was heckled during a Sunday town hall by a New Hampshire state representative over sexual impropriety accusations against Bill Clinton.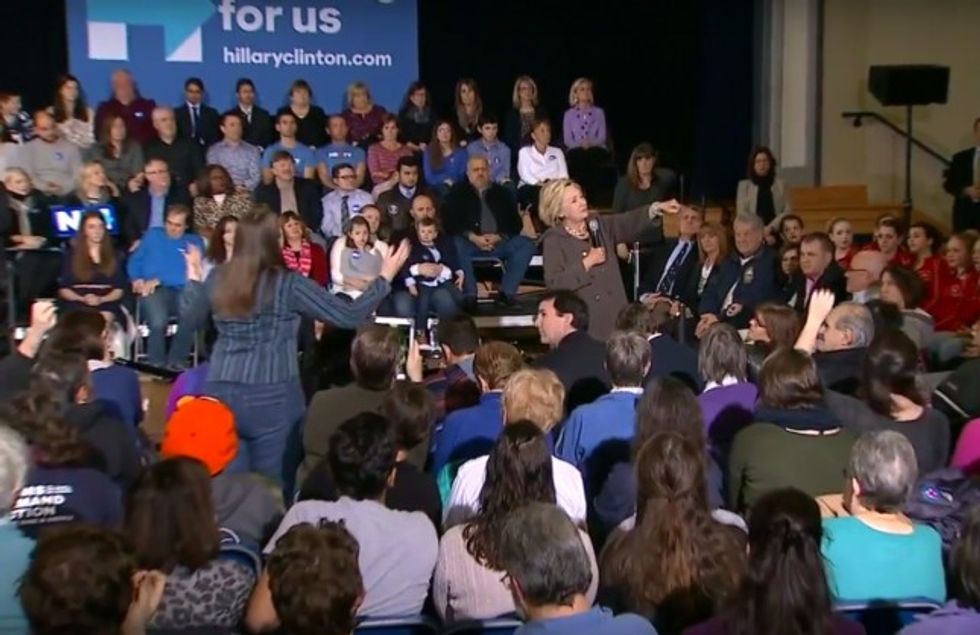 Image source: CNN/YouTube
While Clinton has addressed similar questions from audience members with smiles and quick answers, this time she appeared annoyed.
"You are very rude and I'm not never ever going to call on you," Clinton told Katherine Prudhomme O'Brien, who tried several times to get Clinton's attention from her seat a few feet from the front of the room. "Thank you."
Clinton's reply drew applause from the room.
After the town hall, O'Brien — a Republican — told CNN on camera she was trying to ask Hillary Clinton about sexual accusations against Bill Clinton that made headlines when he was in office.
"I asked her how in the world she can say that Juanita Broaddrick and Kathleen Wiley are lying when she has no idea who Juanita Broaddrick is," O'Brien told CNN. "She told me this summer she doesn't know who she is and doesn't want to know who she is. How can she assess that they are lying, which she told someone last month?"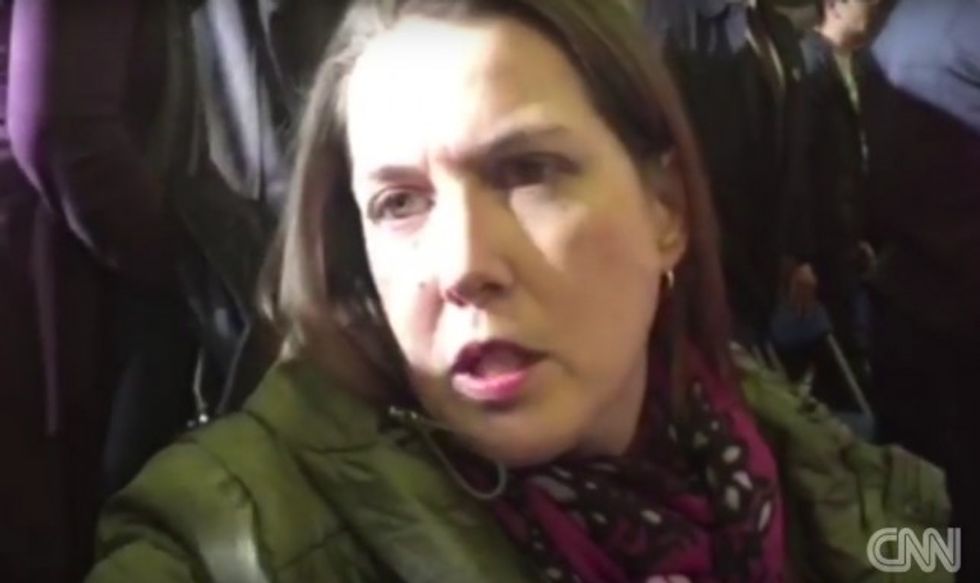 Katherine Prudhomme O'Brien (Image source: CNN/YouTube)
Clinton has said during her campaign that rape victims "have the right to be believed" — which detractors have said is hypocritical given that Broaddrick in 1999 accused Clinton of rape when she volunteered on his first gubernatorial campaign in 1978. Willey, a volunteer at the White House, said Clinton lied under oath when he denied claims that he groped her in the Oval Office.
"She says that rape victims should be believed," O'Brien told CNN. "I agree with her, that's true, they should be believed and we should assess what they are saying, she doesn't even want to assess it."
Clinton was asked during a campaign stop last month if Broaddrick, Willey and Paula Jones — who sued Bill Clinton over sexual harassment while he was governor of Arkansas and got $850,000 from him to drop the suit — should be believed as well.
"Well, I would say that everybody should be believed at first until they are disbelieved based on evidence," a smiling Clinton replied to a round of applause after that question.
O'Brien added to CNN that she's a rape survivor and was a Democrat until she saw the "hypocrisy" of what happened during Clinton's presidency.