The White House announced on Monday evening the executive actions President Barack Obama will take to "reduce gun violence and make our communities safer."
"Gun violence has taken a heartbreaking toll on too many communities across the country," a statement from the White House said. "Over the past decade in America, more than 100,000 people have been killed as a result of gun violence—and millions more have been the victim of assaults, robberies, and other crimes involving a gun."
"The President and Vice President are committed to using every tool at the Administration's disposal to reduce gun violence," the statement added.
The actions taken by the president include strengthening background checks, hiring additional federal law enforcement officers to help enforce current laws, investing $500 million to increase access to mental health care and helping to "shape the future of gun safety technology."
Obama is set to formally announce the executive actions in an address Tuesday morning from the East Room of the White House.
Read the Fact Sheet Released by the White House: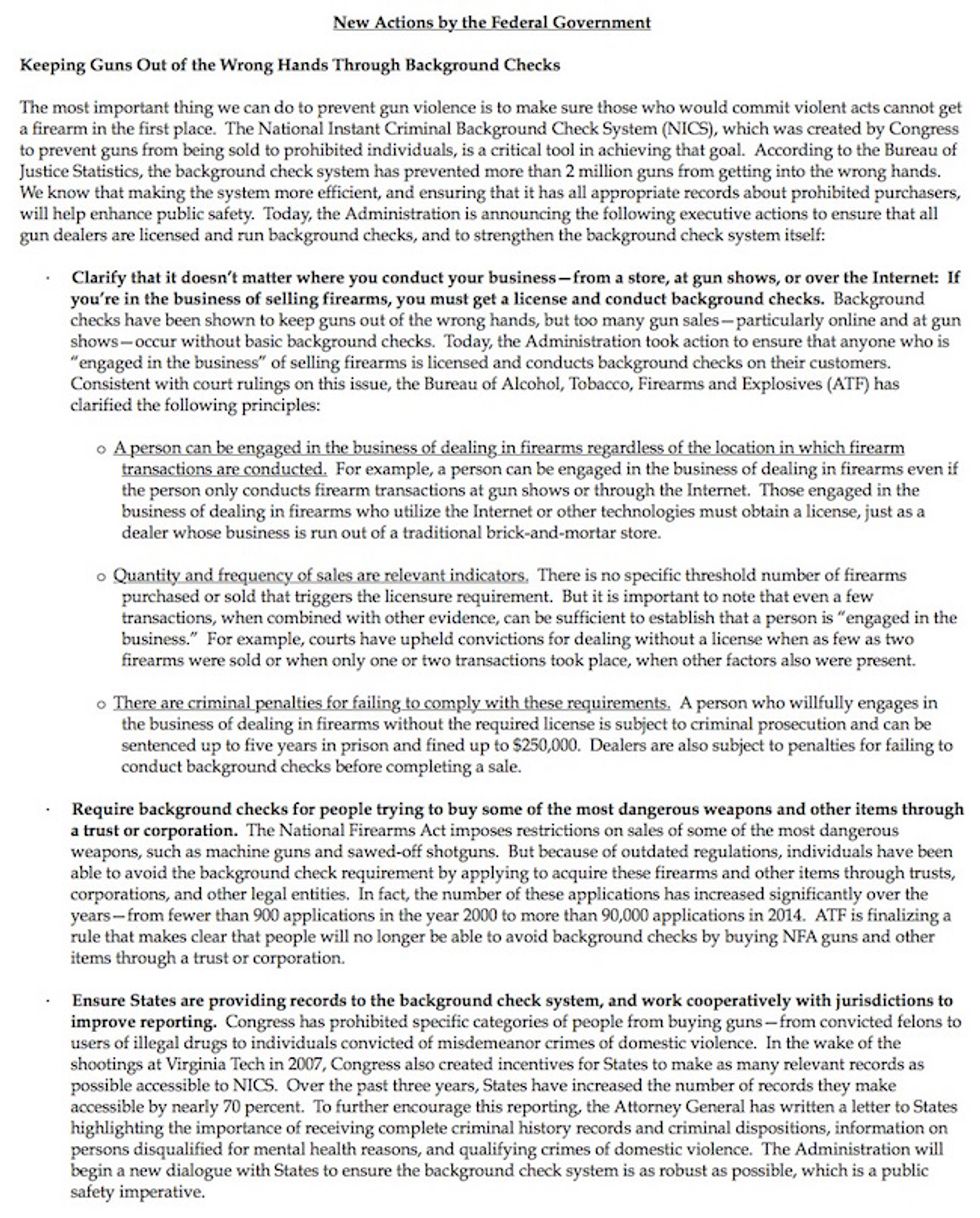 Image source: White House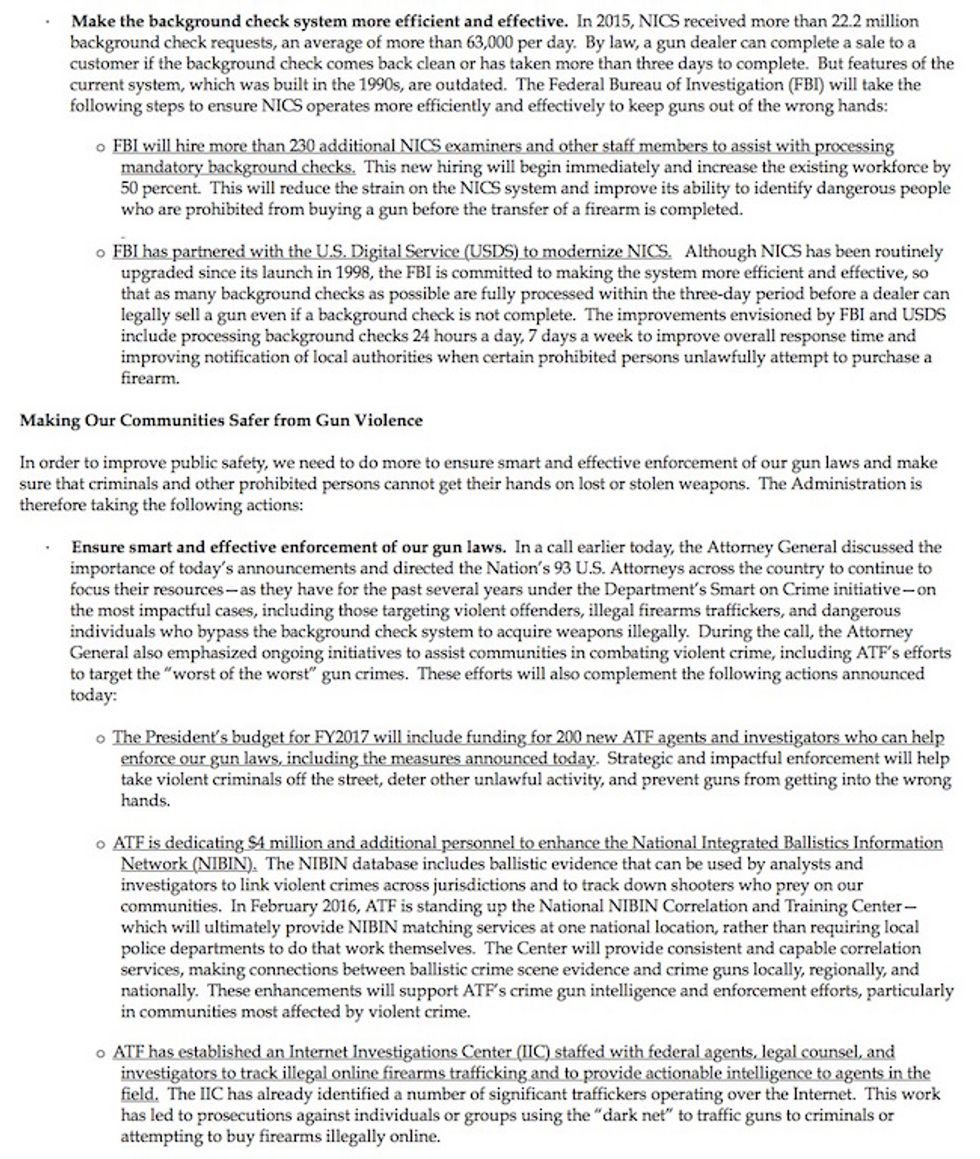 Image source: White House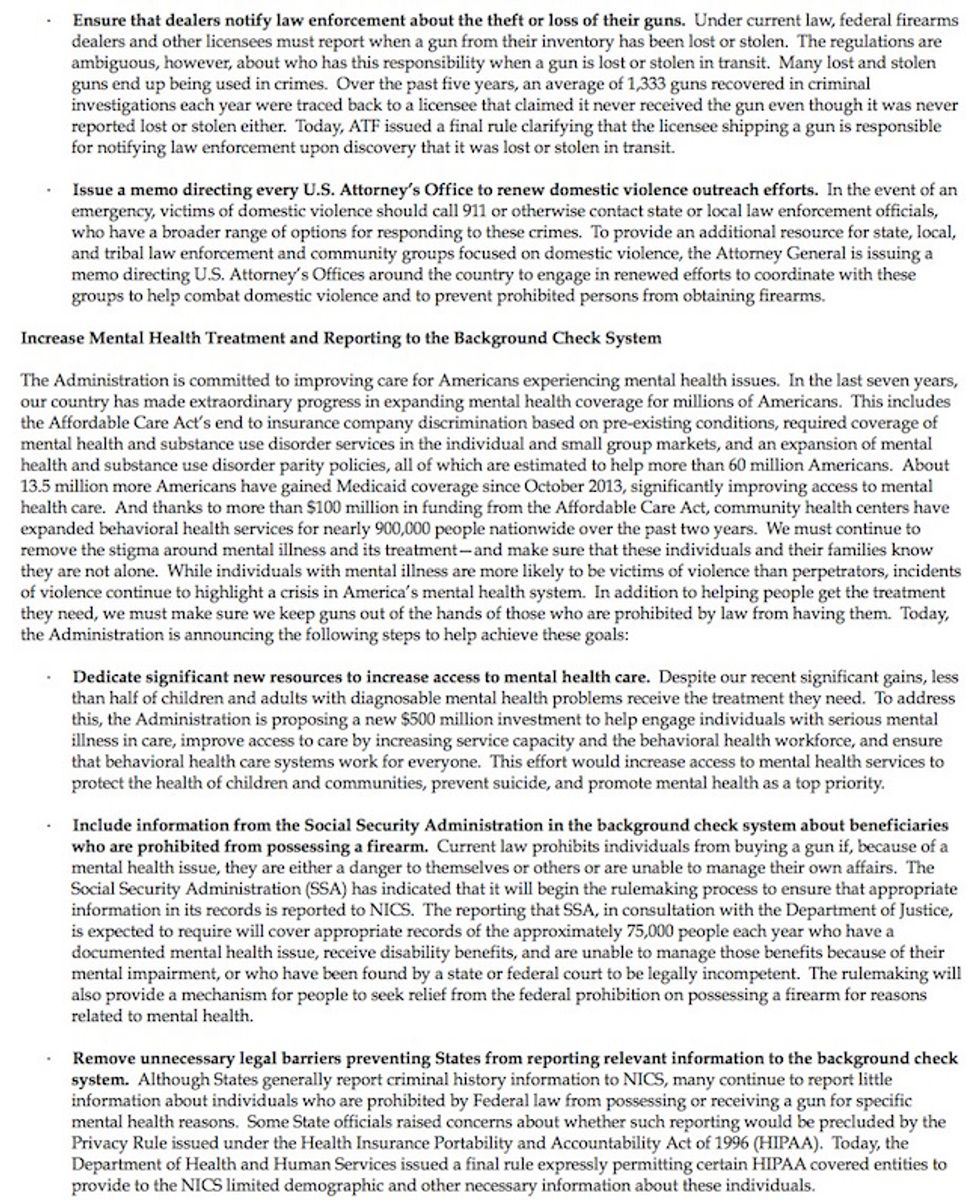 Image source: White House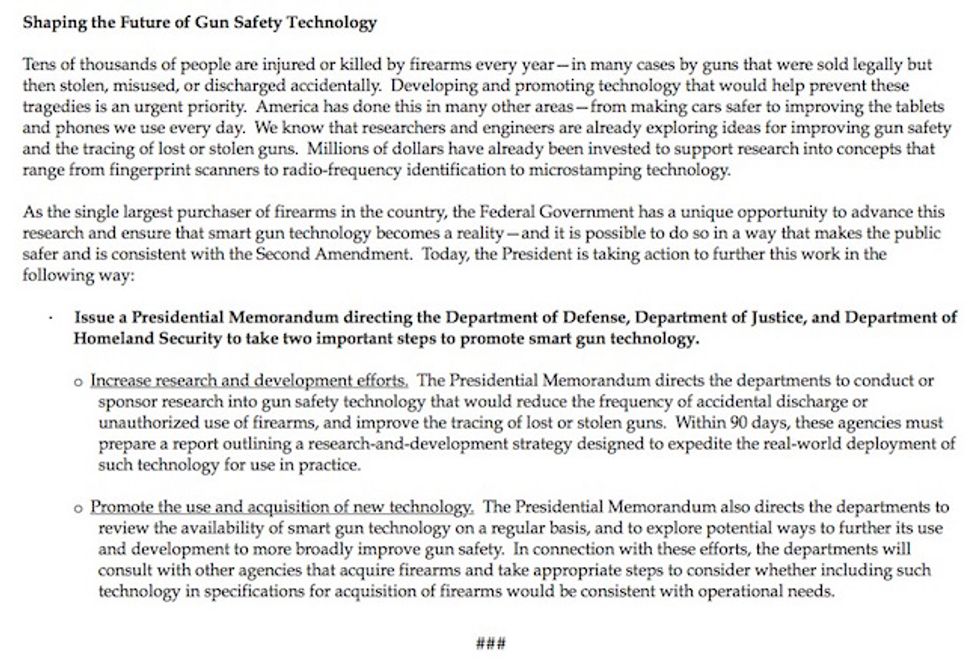 Image source: White House
—
Follow the author of this story on Twitter and Facebook: