It was already a week to remember for Margaret Anderson.
She watched as the Broadway High School football team played in honor of her son, a fallen soldier killed while serving his country in Afghanistan in 2010. Head coach Brad Lutz made it so every year the last game of the season is reserved specifically to honor Army Spc. Brian "Bucky" Anderson, a real hometown hero in the Harrisonburg, Virginia, area.
Little did she know, there was a much bigger surprise in store.
As Anderson spoke with the head coach at her home about the importance of remembering her son and also Brett Favre, her favorite NFL football player, someone snuck into her home.
"Anyone home?" Favre interrupted.
Check out the looks on their faces as they tried to process the fact that Favre was now standing in the living room.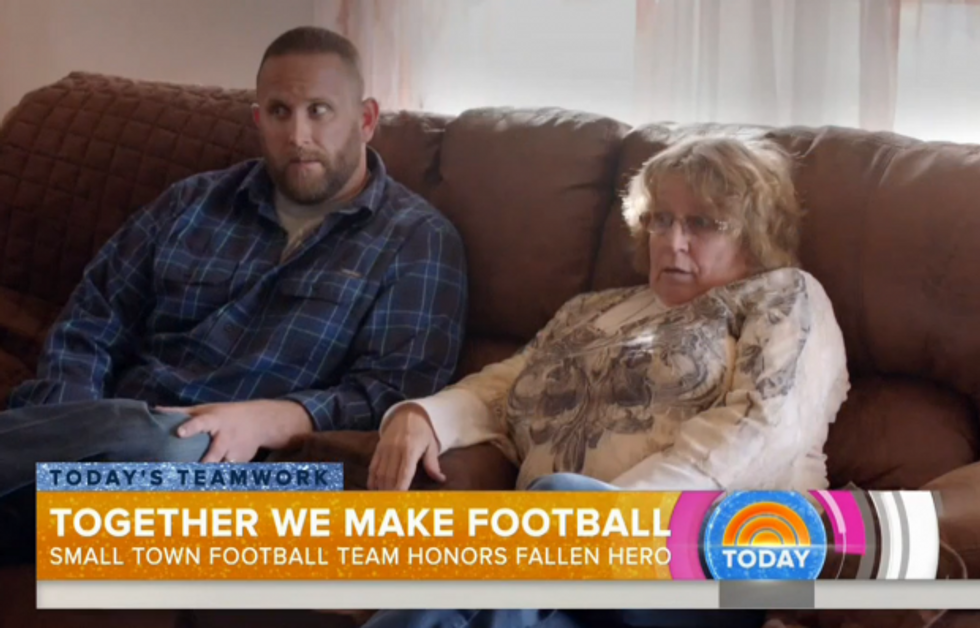 Today
"I'm speechless," she exclaimed.
Favre then informed her that she was going to be on the "Today" show in New York City and eventually in Green Bay for a Packers game.
Watch the awesome moment below:
---