Evangelist Franklin Graham penned an open letter to President Barack Obama this week, writing that the commander in chief is "looking at the wrong place when it comes to the root cause of gun violence."
Graham said in a Facebook post that he believes Obama's recently announced executive actions will do nothing to curb the issue, as he said that the real problem is rooted in human sin and behavior.
"You can take all the guns in America and put them in a pile on the Mall in Washington D.C., and those guns will stay there and will eventually rust and decay," he wrote. "Not one gun will crawl out of that pile and shoot or harm anyone. It takes a human being, and a human heart bent on evil, to pick up a gun, load it, and pull the trigger."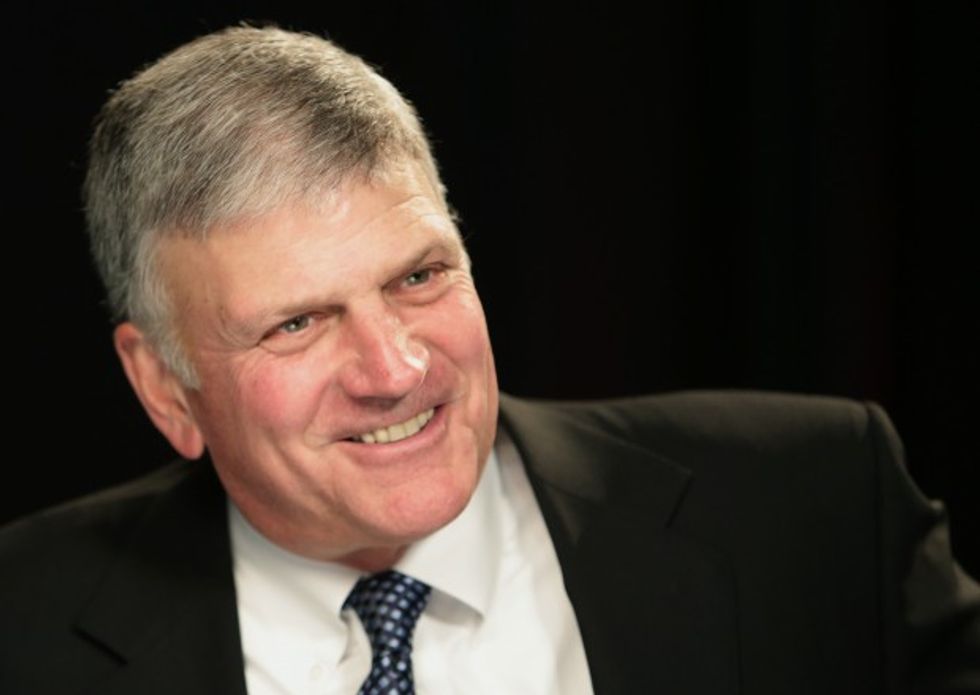 Franklin Graham before an interview at the Associated Press office on Tuesday, Oct. 15, 2013 in New York. (AP Photo/Peter Morgan)
Graham went on to argue that he believes that the government has taken God out of society, and that the nation struggles with sin — paradigms that he believes have yielded a number of cultural problems.
"Our founding fathers certainly did not intend this to happen. Your proposal will do nothing to stop the violence that is being glorified by Hollywood," he continued. "Every night the networks, movie channels, and theaters are filled with programming that glamorizes gun violence — guns are used to shoot, to kill, and to splatter human blood all over screens across America."
The evangelist, who is president and CEO of Samaritan's Purse and the Billy Graham Evangelistic Association, then called for legislation to curb this problem in entertainment, proposing that heavy taxes be placed on the makers of films and games that include graphic violence.
In fact, Graham is so convinced that violence in entertainment is a dire issue, that he made a prediction: "If violent films and games were taken off the shelves, I believe we would see a dramatic drop in gun violence over the next few years."
But he, again, pointed back to sin and the fact that "we have turned our back on God," claiming that the result is violence and bloodshed.
--
Follow the author of this story on Twitter and Facebook: