Surveillance video captured the shocking moment when a Russian doctor punched a patient in the head, knocking him to the floor of a hospital examination room, which resulted in the patient's death.
The clip of the Dec. 29 incident from Belgorod aired on state television and has gone viral, the Telegraph reported.
The doctor — dressed in what appear to be blue and white scrubs — entered the examination room, grabbed a shirtless male patient from an examination table and asked, "Why did you touch the nurse?" the Telegraph said.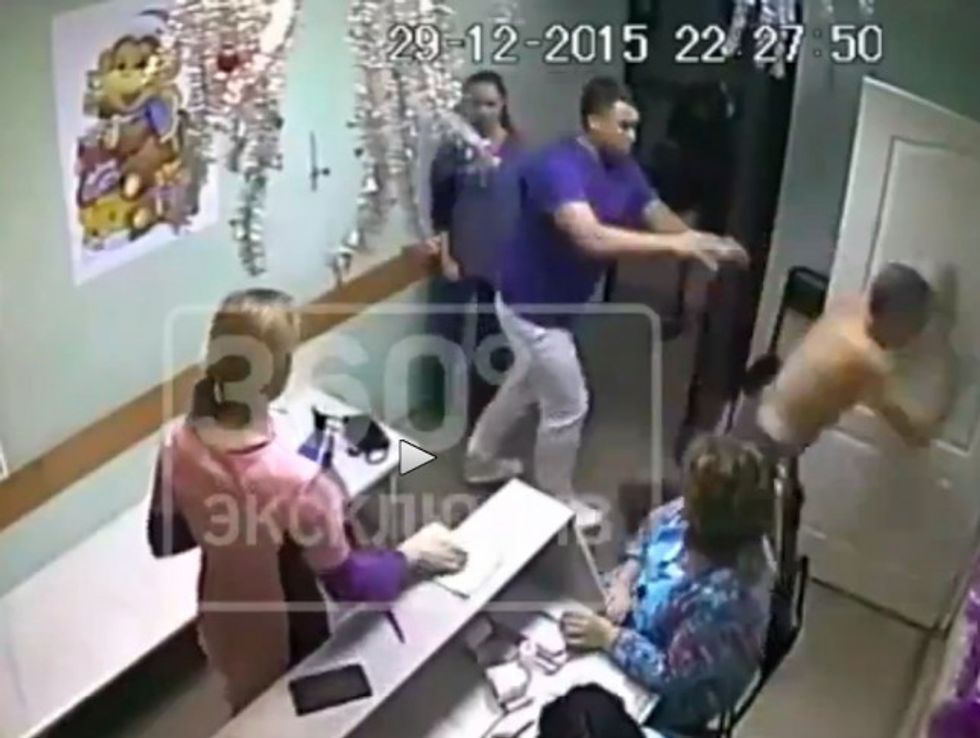 Image source: Live Leak
After the doctor was seen pushing the patient through a doorway, the doctor dealt blows on another man who apparently was with the shirtless patient.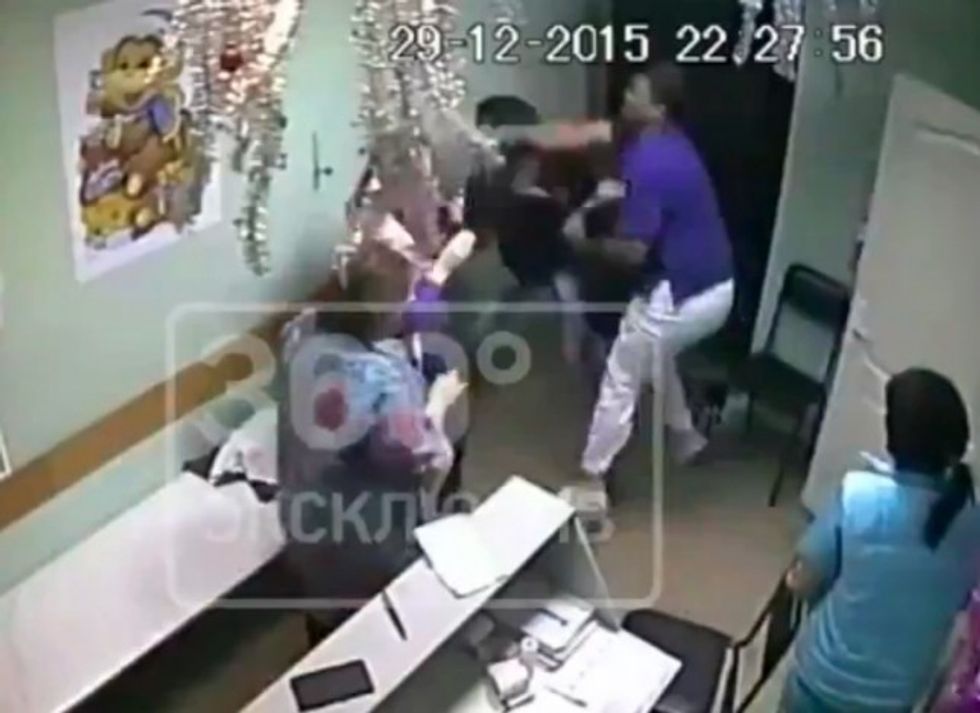 Image source: Live Leak
When the patient came back into the room, the doctor landed a right-handed punch to the patient's head and appeared to push with his left, knocking him flat on his back.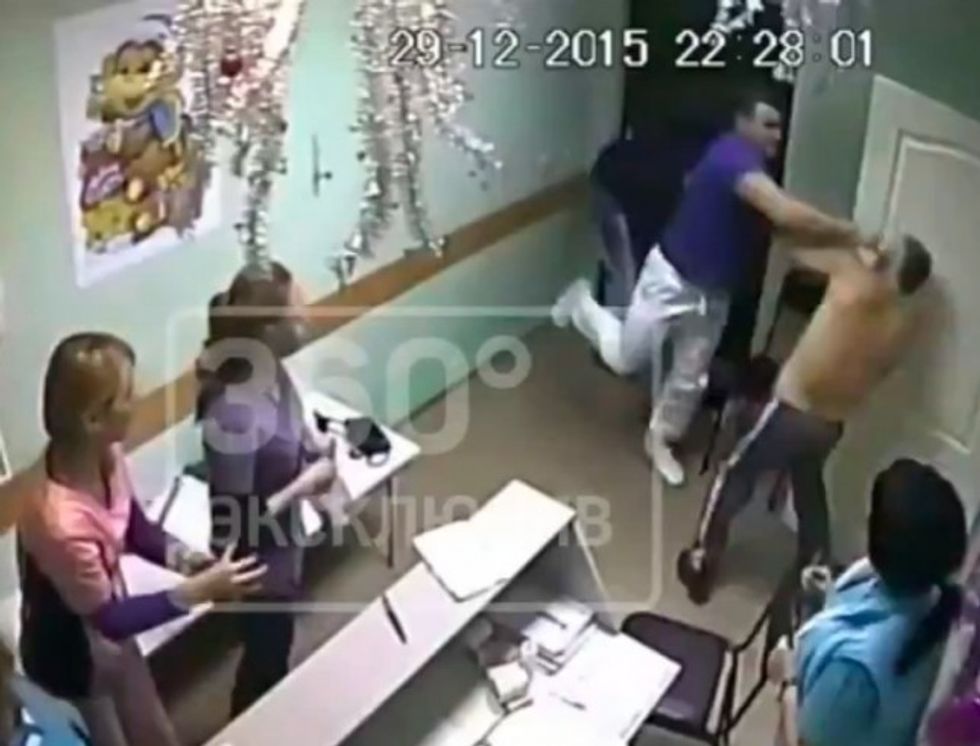 Image source: Live Leak
After the doctor punched the second man again, the staff and the doctor exited the room. Several minutes later the doctor returned and saw that the patient he punched wasn't moving. He and others tried to revive him with no success.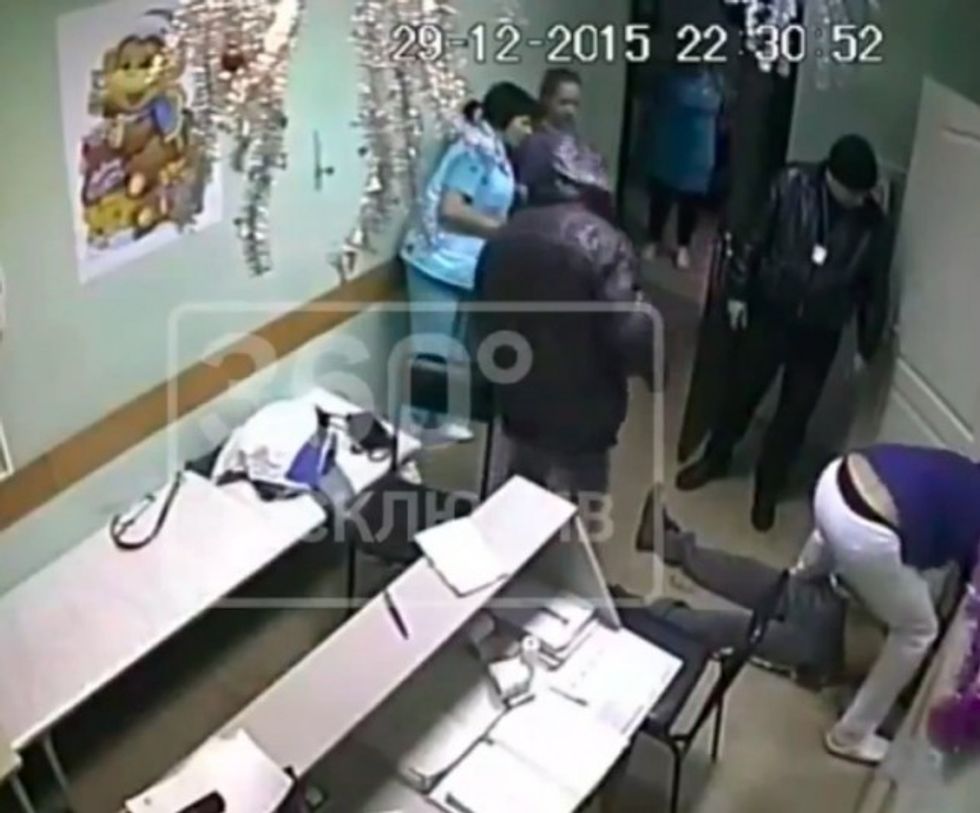 Image source: Live Leak
Belgorod's Investigative Committee said doctor hit the patient in the face after he "kicked a nurse during a procedure," the Telegraph reported. "The cause of death of the victim was trauma to the skull and brain from hitting the back of the head on the hard surface of the floor."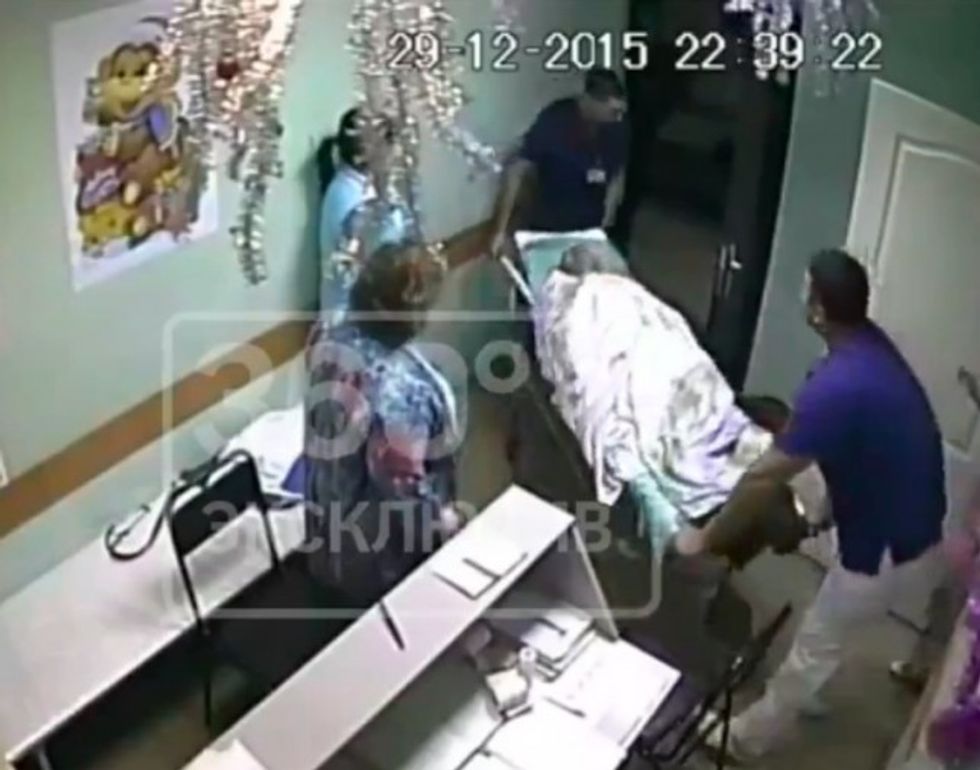 Image source: Live Leak
More from the Telegraph:
Russian media named the doctor as Ilya Zelendinov, a surgeon at the hospital, and the patient as 56-year-old Yevgeny Bakhtin.

Investigators said the doctor was suspected of causing death through negligence, for which he could serve up to two years in jail.

He has been fired from his job but remains free after signing a declaration that he will not travel during the investigation.

Investigators denied any delay, saying they opened a criminal probe the day after the incident, after the hospital reported the death and a post-mortem showed a head injury.

The relatively minor charge reflects the fact there is "no grounds to say that the doctor wanted to murder the patient," investigators said.

"If the victim had stayed on his feet or hit his head on a less hard surface, the consequences would not have been so critical."
State television reported Saturday that Health Minister Veronika Skvortsova ordered the state health watchdog to look into the incident, the Telegraph said.
Content warning: The images in the following video may be disturbing to some readers: