An Arizona bishop is telling male parishioners that it's time to man up and suit up for the cultural battles of the day.
Bishop Thomas Olmsted of Phoenix just released a short film titled "A Call to Battle," during which he addresses what he perceives to be a modern male identity crisis. The film features Catholic clerics as well as lay individuals who give a robust description of what masculinity is all about.
The "Call" mentioned in the film's title is an exhortation for men to rise up as forces of goodness, excellence and servitude in the home, the workplace and the world at large. In essence, it is a call to be Christ-like.
The video's description states that this is the first time in the diocese's history that it has released "a documentary-style short film that seeks to create awareness of a crisis in masculinity found in today's society."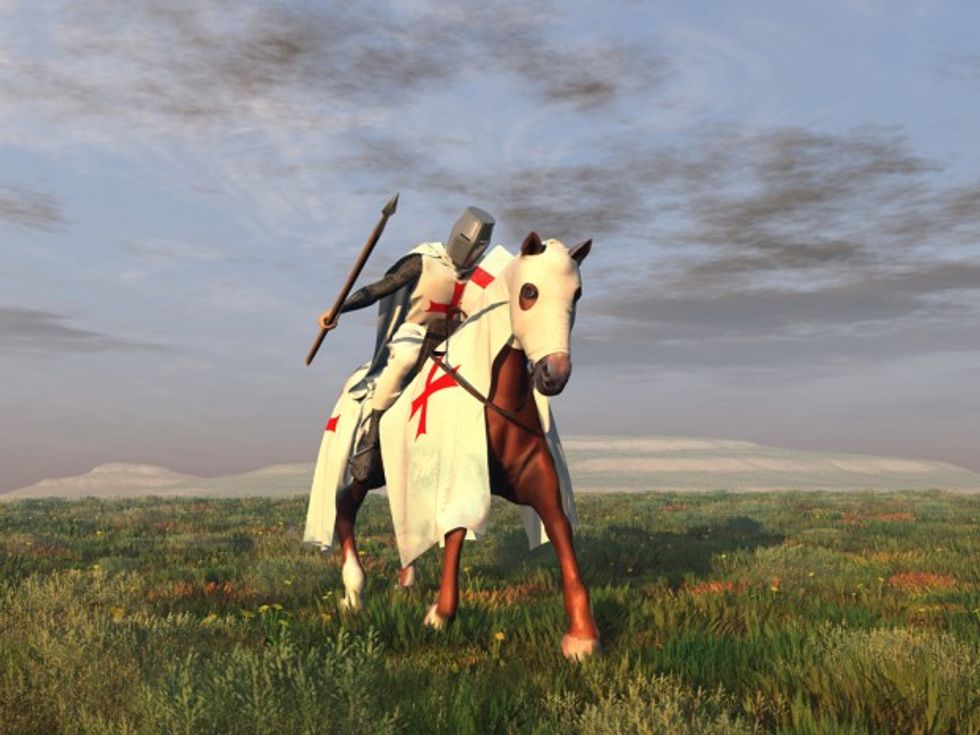 Photo credit: Shutterstock
Olmsted's mission to promote biblical Christian manliness has materialized in other forms besides the film. In October, Olmsted published an apostolic exhortation titled "Into the Breach," which provides a detailed description of masculinity and expresses the need for male leadership in the church.
Olmsted begins the letter with the same "call to battle" addressed in the new short film: "Men, do not hesitate to engage in the battle that is raging around you, the battle that is wounding our children and families, the battle that is distorting the dignity of both women and men."
I ask you to read & share "Into the Breach" in order to better understand the battle we're engaged in. We need you! https://t.co/U7tglF4JoA

— Bishop Olmsted (@Bishop Olmsted) 1452518146.0
His letter further notes that the battle is "primarily spiritual," but if it continues to go unacknowledged, it could potentially destroy "the remaining Christian ethos in our society and culture, and even in our own homes."
"Every man, particularly today, must come to a mature acceptance and understanding of what it means to be a man," Olmsted writes. "This may seem obvious, but in our world, there are many distorted images and much evidence of confusion regarding what is true masculinity."
In the letter, Olmsted describes superficial marks of manliness such as money, fame, power, intelligence and achievement. He then asserts that the life of Jesus offers the only true "model of masculinity."
"Nowhere else can we find the fullness of masculinity as we do in the Son of God. Only in Jesus Christ can we find the highest display of masculine virtue and strength that we need in our personal lives and in society itself," he writes.
Olmsted's new project remarks on an unprecedented cultural phenomenon of single motherhood and fatherless homes, for which he blames "broken masculinity." "The average boy will spend more time watching television by the time he turns 6 years old than he will spend talking to his father over the course of his entire earthly life," the film claims.
The film shows clips of Planned Parenthood rallies, gay rights protests, women taking what are presumably birth control pills and other cultural movements that Christians have often linked to family breakdown.
One of the men featured in the video asserts, "To be an man, in short, is to lay down our life." And a woman featured in the film explains that a man's call to be fatherly is a vocation that extends to single and celibate men as well as biological fathers.
The film suggests that men can model Christ-like masculinity through service, self-sacrifice and a willingness to protect those in need of protection.
Watch "A Call to Battle" here: