Famed atheist Richard Dawkins, an evolutionary biologist who is known for vocally deriding religion, recently revealed the best argument that he's ever heard for God's existence.
During a visit late last year to Google's offices in Kirkland, Washington, Dawkins discussed his memoir, "Brief Candle in the Dark: My Life in Science," and shared his views on issues such as the existence of God and the theory of evolution.
"There is no decent rebuttal of evolution," Darkins said. "And there is no decent argument in favor of the existence of deities."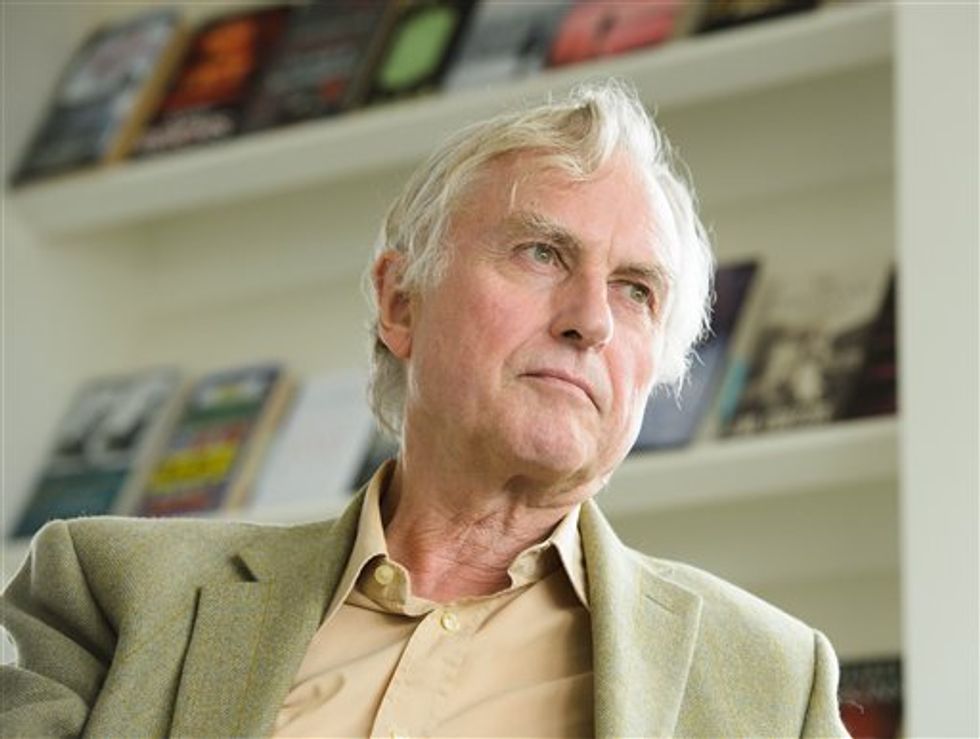 Professor Richard Dawkins, ethologist, evolutionary biologist and author of books including The God Delusion and The Selfish Gene, is seen at Random House, London, on Wednesday, August 14th,2013. (Fiona Hanson/AP)
But he still presented the best available argument that he's heard for the existence of the Almighty, which he said centers on a "deistic God, who had something to do with the fine tuning of the universe," according to the Christian Post.
"It's still a very, very bad argument, but it's the best one going," Dawkins continued.
Deism is a system in which people essentially believe that God created the world and then subsequently declines to intervene in its affairs.
The definition of the system, according to Merriam-Webster, is as follows: "a movement or system of thought advocating natural religion, emphasizing morality, and in the 18th century denying the interference of the Creator with the laws of the universe."
As for the best argument that he has heard against evolution, Dawkins declined to share one, as he believes that people are simply confused over the issue and struggle with some of the surrounding details.
"There are reasons why people don't get it, such as the time scale involved is so huge," he said. "People find it difficult to grasp how long a time has been available for the changes that are talked about."
Despite being recorded back in October, the interview wasn't uploaded to the Talks at Google YouTube page until Jan. 11.
Watch the atheist activist's entire talk below:
(H/T: Christian Post)
--
Follow the author of this story on Twitter and Facebook: