COLUMBIA, S.C. (TheBlaze/AP) -- South Carolina journalists would have to register with the government before reporting the state's news, under a Republican lawmaker's proposal.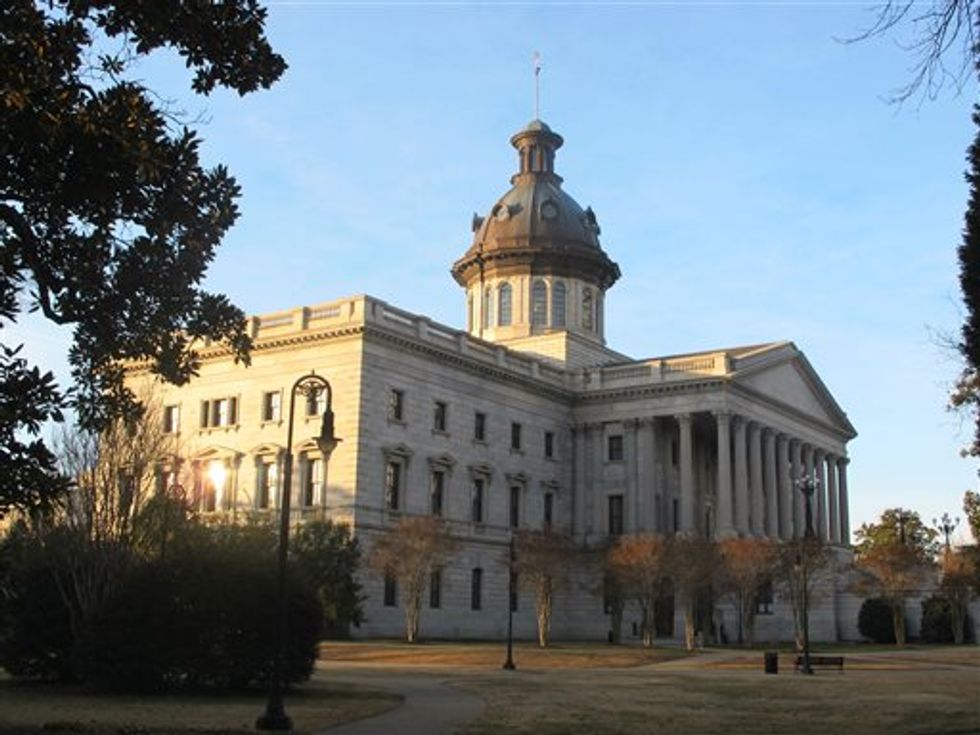 The South Carolina Statehouse in Columbia, S.C., is seen on Jan. 25, 2014. For years, South Carolina's capital was known mainly to visitors as the seat of state government and the home of the University of South Carolina. But in recent years the area's varied attractions have been marketed as part of tourism campaign that the area is "Famously Hot." An estimated 1 million visitors a year now visit the area. (AP Photo/Bruce Smith)
The bill introduced Tuesday in the state House would establish a "responsible journalism registry" with requirements journalists must meet before working for a news outlet in the state. Those requirements weren't laid out in the bill's summary, which was available online Tuesday. The measure's full text has not yet been posted.
The registry, which would be operated by the Secretary of State's Office, would have fees. The bill also would authorize "fines and criminal penalties" for violating the law.
Bill sponsor Rep. Mike Pitts, R-Laurens, didn't immediately return messages seeking comment from the Associated Press. South Carolina Press Association executive director Bill Rogers said he would fight the bill, which he says is unconstitutional.
"The Constitution doesn't say anything about responsible journalism, it says free journalism," Rogers said, but he added that his organization also encourages responsible journalism. "I don't trust the government to say who's qualified to be a journalist, and I'm surprised he does."
Pitts told the Charleston Post and Courier that the bill is intended to make a political statement about how the print and broadcast press has treated Second Amendment rights in their coverage.
"It strikes me as ironic that the first question is constitutionality from a press that has no problem demonizing firearms," Pitts said. "With this statement I'm talking primarily about printed press and TV. The TV stations, the six o'clock news and the printed press has no qualms demonizing gun owners and gun ownership."
Pitts added that the bill is modeled directly after the "concealed weapons permitting law."
The bill was sent to the Committee on Labor, Commerce and Industry, where it is likely to die.
"Let's be realistic; this is an election year...[T]his Senate is not going to do anything this year and certainly not going to do anything controversial," Pitts said.
"So no I don't anticipate it going anywhere," Pitts added.
As the Post and Courier noted, Pitts was a supporter of keeping the confederate flag flying outside the South Carolina statehouse in the wake of the mass shooting that killed nine people last August.