A South Carolina high school student is in a juvenile detention center after he was caught on camera repeatedly punching one of his teachers.
The student, who was not named because he is a minor, pleaded guilty to third-degree assault after one of his classmates at Wade Hampton High School in Greenville recorded him walking up to the teacher's desk, where the attack occurred last semester.
The video, however, only recently surfaced, according to school officials. It shows the teacher pointing to the back of the classroom, just before the unidentified student starts throwing punches.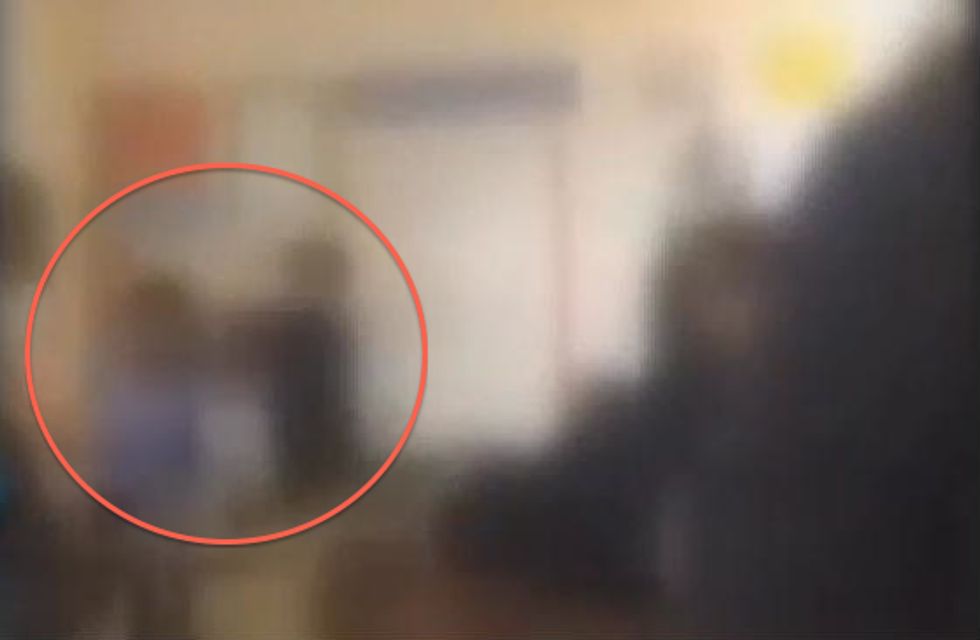 Image source: WTOC-TV
"The student basically attacked the teacher unprovoked," Hampton County District 1 Superintendent Doug McTeer told WTOC-TV.
Other students' screams from the incident resulted in school resource officers and other district officials breaking up the fight. The student was later arrested without incident.
And although cell phones aren't allowed in classrooms, McTeer acknowledged the significance of other students using their phones to record the violent episode.
"It may not have happened if someone wasn't willing to take a video of it and egged the boy on to doing something," McTeer said, also commending the teacher for his "professionalism."
"The fact that he did not overreact but handled it so well. ... Our staff was so professional in handling it," McTeer said. According to WTOC the student is no longer enrolled at the school. The teacher had to miss a few days of school to recover but is now back to teaching.
(H/T: WTOC-TV)