A chemistry teacher at the Pakistani university where at least 21 were slaughtered Wednesday died trying to shield his students from a flurry of bullets.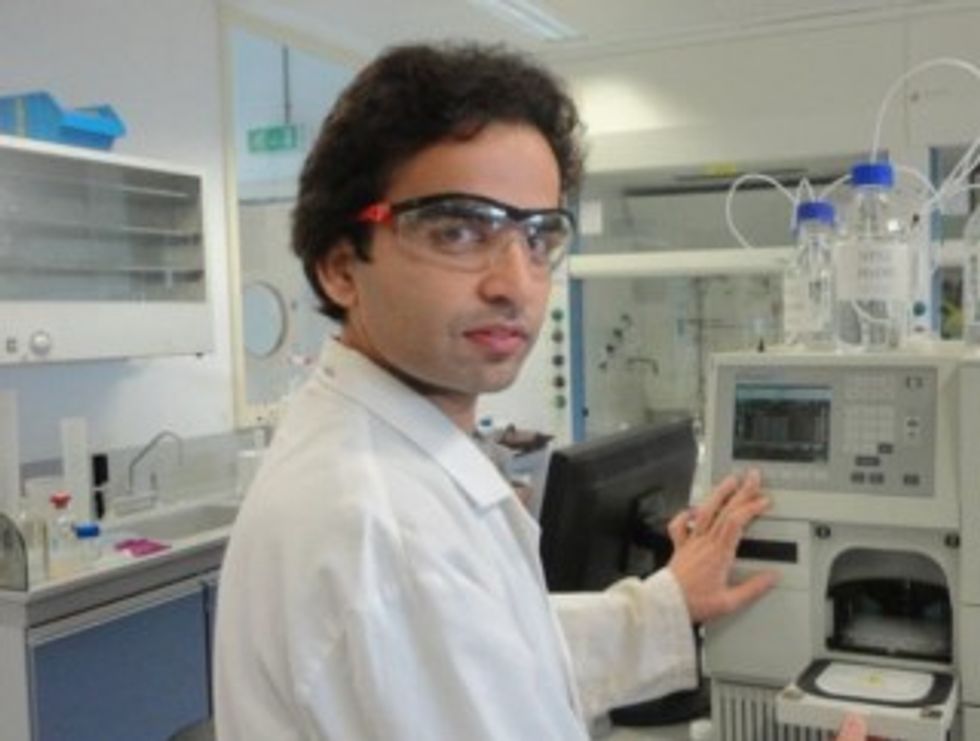 Image source: Facebook
Lecturer Syed Hamid Husain, 32, was known as "The Protector" to his students long before the Taliban's raid of the Bacha Kjan University in Charassada, Agence France-Presse reported.
Husain ordered his students to remain inside the classroom as terrorists invaded the school near the city of Peshawar, shooting students and faculty alike.
During the rampage, Husain, a father of two children, opened fired on the attackers, affording his students time to flee before being shot down by Taliban assailants.
"We saw three terrorists shouting, 'Allah is great!' and rushing toward the stairs of our department," one man told AFP. "One student jumped out of the classroom through the window. We never saw him get up."
The young man said he saw Husain carrying a pistol and firing at the intruders: "Then we saw him fall down, and as the terrorists entered the [registrar's] office, we ran away."
Zahoor Ahmed, a geology student at the university, told AFP Husain warned him after hearing the first shots to not leave the building.
"He was holding a pistol in his hand," he said.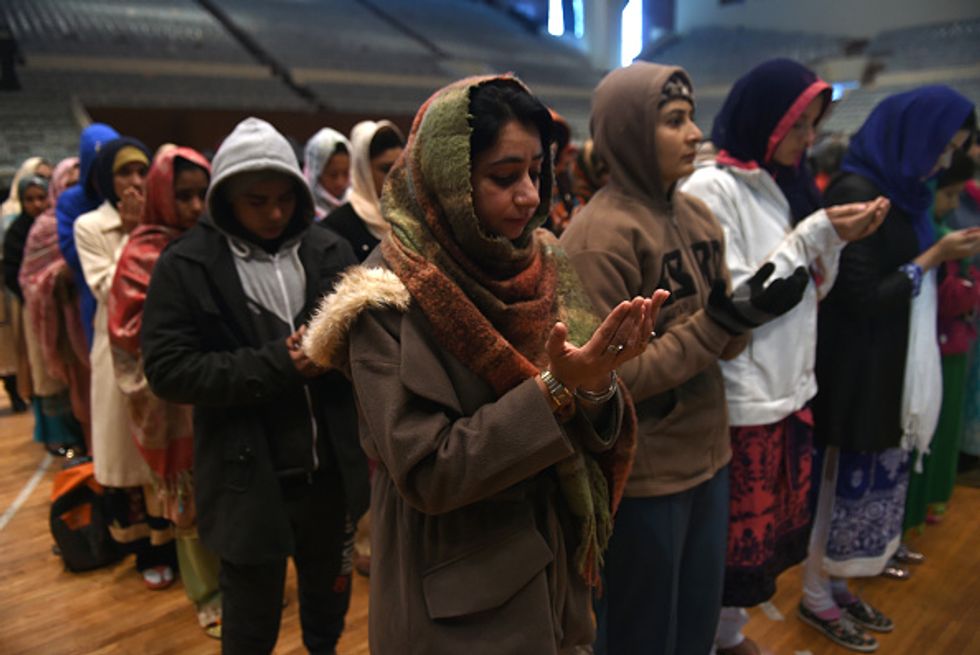 Pakistani women pray for Bacha Khan University victims at a sports complex in Islamabad on January 21, 2016. (Farooq Naeem/AFP/Getty Images)
"Then I saw a bullet hit him. I saw two militants were firing," he continued. "I ran inside and then managed to flee by jumping over the back wall."
"They fired directly at" Husain, Muhammad Daud, a sociology student, told AFP. Daud described Husain as "a real gentleman and a respectable teacher."
Students and affiliates of the university paid homage to "The Protector," a nickname Husain received before he was slain.
"He would always help the students and he was the one who knew all their secrets because they would share all their problems with him," Waqar Ali, a 22-year-old geology student, told AFP.
Husain is survived by a 3-year-old son and a daughter who just turned one, a university administration official told AFP.
Mohammad Shazeb, a 24-year-old computer science student, told AFP Husain enjoyed gardening and often joked with students about learning gardening for when they're unemployed some day.
"He had a 9mm pistol and used to tell us stories about his hunting trips," Shazeb said.
Husain also played cricket with students, never missing a game, he said.
"When someone would go to bowl to him, he would joke: 'Remember kiddo, I have a pistol,'" he added.
Individuals also paid their respects online to Husain, whose funeral was held in Swabi, his home village, Wednesday evening: "Martyr of #education: Prof Hamid who was killed by terrorists in #BachaKhanUniversity#Pakistan," journalist and academic Raza Ahmad Rumi tweeted.
Pakistani President Mamnoon Hussain voiced his grief and offered condolences to the slain teacher's family.
According to police, at least 21 people were killed in the university attack, with security forces killing all four attackers. It was still unclear whether they were included in the toll.
A group linked to the Pakistani Taliban claimed responsibility for the attack, though the umbrella group's main leadership condemned it as "un-Islamic."
Teachers in northwest Pakistan were permitted to carry firearms in the classroom after Taliban militants slaughtered more than 150 people, the majority of them children, at a school in Peshawar in 2014. The attack on the army-run school was the deadliest in Pakistani history.
Teachers' associations at the time objected to arming staff, saying it was not their job to fight off militants.
(H/T: Ary News)