Billionaire businessman Donald Trump refused to take responsibility for his "two Corinthians" gaffe Wednesday night, telling CNN host Don Lemon that, instead, Family Research Council President Tony Perkins was to blame.
"Frankly, Tony Perkins wrote that out for me," Trump said of the speech he gave at Liberty University Monday. "Tony thought it would be great."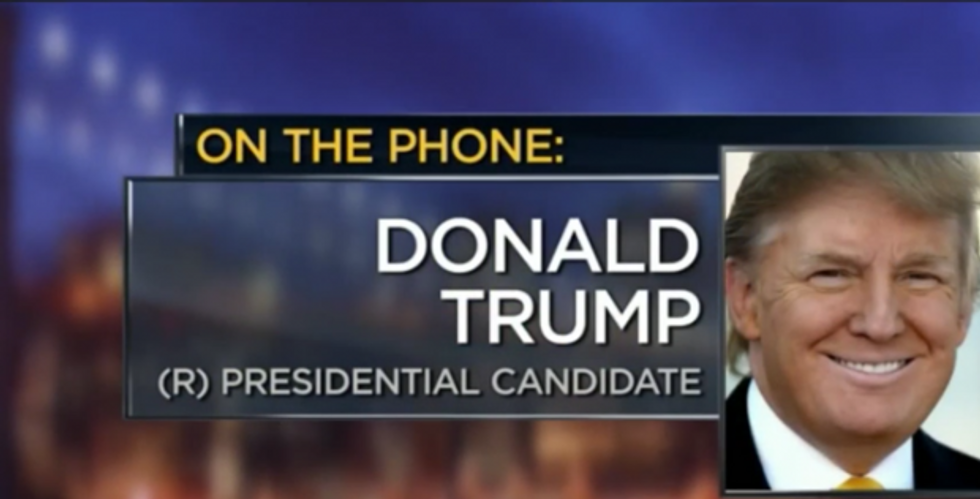 Image source: Youtube
"Tony Perkins is a very, very good guy," Trump added. "And he actually wrote out 'two,' he wrote out the number 'two Corinthians,' which I could show you nicely, if you'd like."
However, Trump told Lemon that he didn't think the gaffe was a big deal, explaining that many people around the word pronounce the word "two" when describing Paul's second set of letters to the church at Corinth — including his mother, who Trump reminded viewers was from Scotland.
Lemon also asked the Republican front-runner about his use of the word "hell" in his speech, which was in violation of Liberty's student code of conduct. Despite violating the rules, the real estate mogul said he still believed it was "OK."
"Well, I think it's OK," Trump told Lemon, "I think it's fine."
Listen to Trump's comments below:
—
Follow the author of this story on Twitter and Facebook:
[facebook //www.facebook.com/plugins/like.php?href=