A survivor of the notorious Auschwitz Nazi death camp donated to the camp's memorial museum a miniature pair of leather shoes that a fellow prisoner made for her along with the blessing, "Let them carry you to freedom."
The Auschwitz-Birkenau Memorial and Museum said that Batszewa Dagan, a Polish-born former inmate at the camp, was given the shoes by a German Jewish inmate with "sad eyes" who had secretly sewed them.
The museum published on its website Dagan's recollection of how she ended up possessing the little shoes that measure about a third of an inch in length.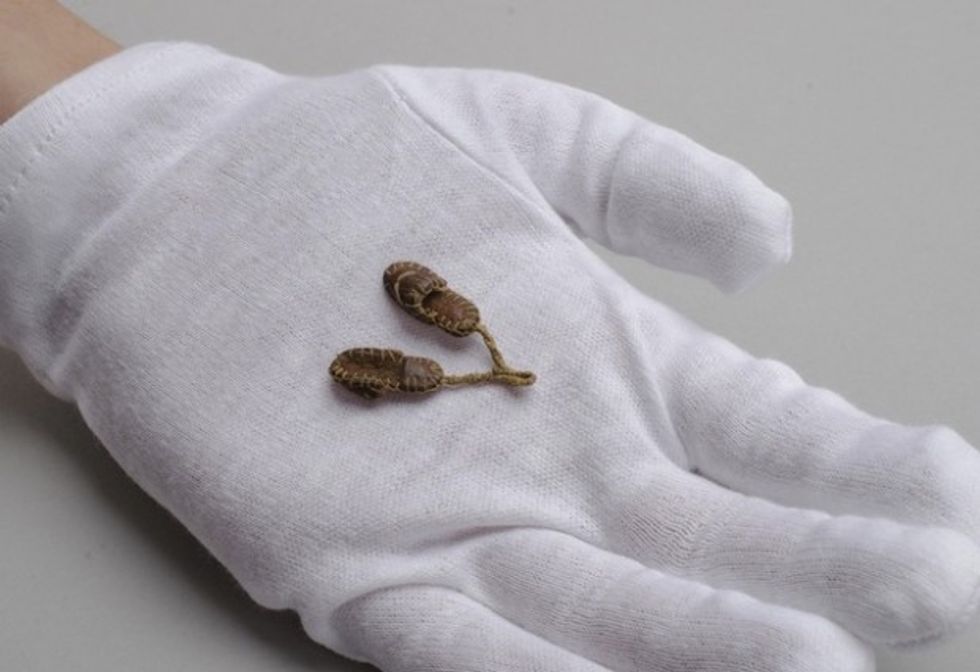 The museum director called the shoes a "very meaningful donation." (Auschwitz-Birkenau Memorial and Museum)
Dagan said that the fellow inmate was the wife of a German policeman from Berlin and the mother of a young daughter.
"She was sad and she was talking about her daughter, how she missed her, and was thinking if she would ever leave this place," Dagan said. "And she made me a surprise. She made these tiny shoes for me. She said: 'Let them carry you to freedom.'"
"And how did she make them? She found a piece of thin leather, somebody gave her a needle and she also had some thread — I don't know where it came from — and that's how she was doing it. And she made these shoes," Dagan said.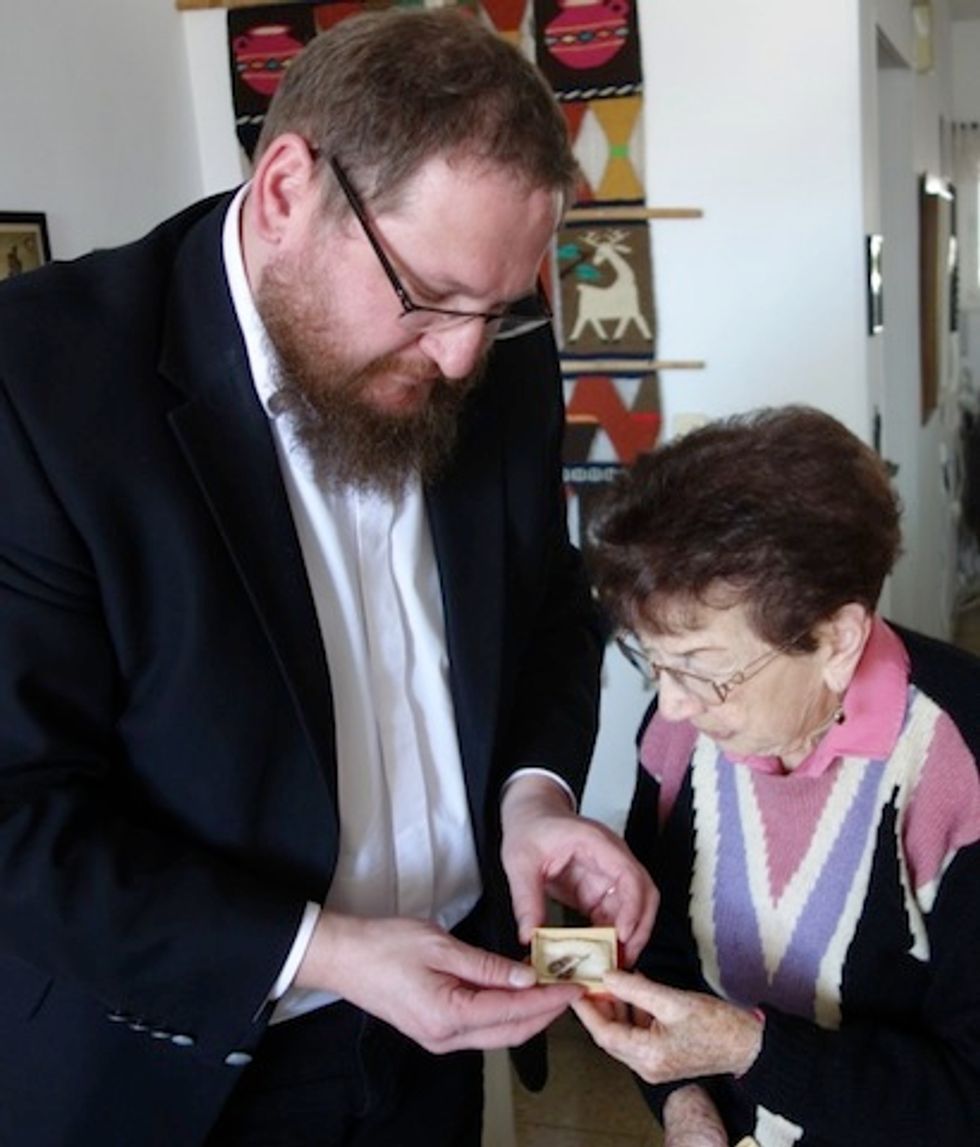 Batszewa Dagan donated the shoes to museum director Piotr M.A. Cywinski. (Auschwitz-Birkenau Memorial and Museum)
She secretly kept the gift for 20 months, which put her at risk as Nazi prisoners were not allowed to keep personal belongings.
"I don't know myself how I managed to keep these shoes," Dagan recalled. "I found a safety pin and during delousing, I used to insert the pin into the straw mattress. When I was coming back from delousing, I kept them in the trousers that I had. This is how they survived Auschwitz."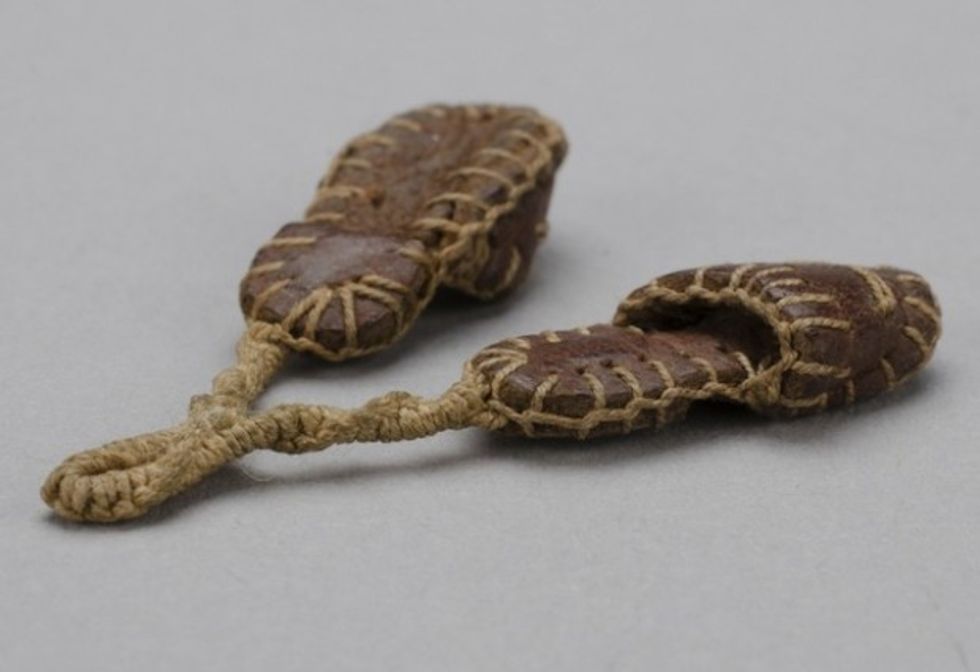 Auschwitz-Birkenau Memorial and Museum
The museum's director called the shoes "a very meaningful donation."
"Together with all other artifacts, these tiny little shoes will be properly cared for by our conservators, they will harmonize with many other objects secretly created in the camp, and their moving history will be thus included in the memory, which we are constructing at this memorial site. Batszewa Dagan is right: this is where they belong," said museum director Piotr M. A. Cywinski.
Dagan was born in Poland in 1925 and after the Nazi invasion moved with her family to a Jewish ghetto where she joined a secret youth group and smuggled a newspaper.
Shortly after running away from the ghetto in 1942 using fake papers to enter Germany, she was arrested and sent to Auschwitz.
After the war, she moved to Israel where she is a children's book author.
(H/T: AFP)