WASHINGTON (TheBlaze/AP) — The House has postponed votes this coming week — including one on overriding President Barack Obama's health care veto — because of the snowstorm that blasted the nation's capital and much of the east coast this weekend.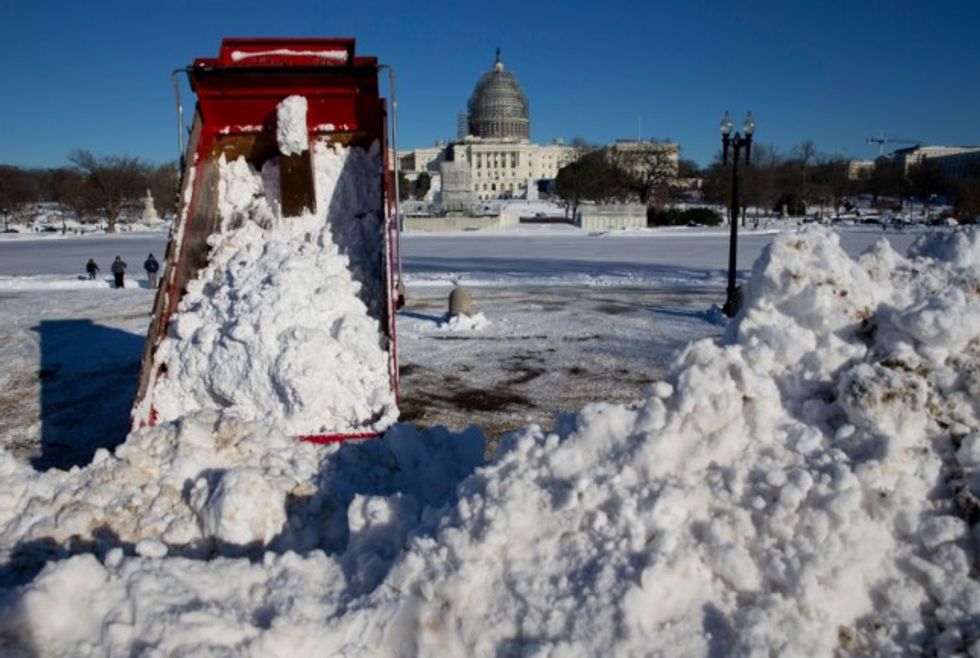 A dump truck empties a load of snow in front of the U.S. Capitol Building in Washington, Sunday, Jan. 24, 2016. Washington is digging out after a mammoth blizzard with hurricane-force winds and record-setting snowfall brought much of the East Coast to an icy standstill. (AP Photo/Carolyn Kaster)
Senators plan to begin work Wednesday evening, extending a delay imposed even before the storm hit.
The House already was planning on a short work week because Democrats are set to hold their annual legislative retreat beginning Wednesday in Baltimore.
The office of Majority Leader Kevin McCarthy says the House won't be holding votes on Tuesday or Wednesday because of the storm and how it's affected travel.
That's pushing off the override vote of Obama's veto of Republican-backed legislation to repeal his health overhaul. That vote is now expected during the week of Feb. 1.