Christians all over the world are coming together to support a Norwegian family whose five children were seized by the government on indoctrination charges.
Marius and Ruth Bodnariu were accused of radicalism for raising their children with Christian beliefs, World Magazine reported.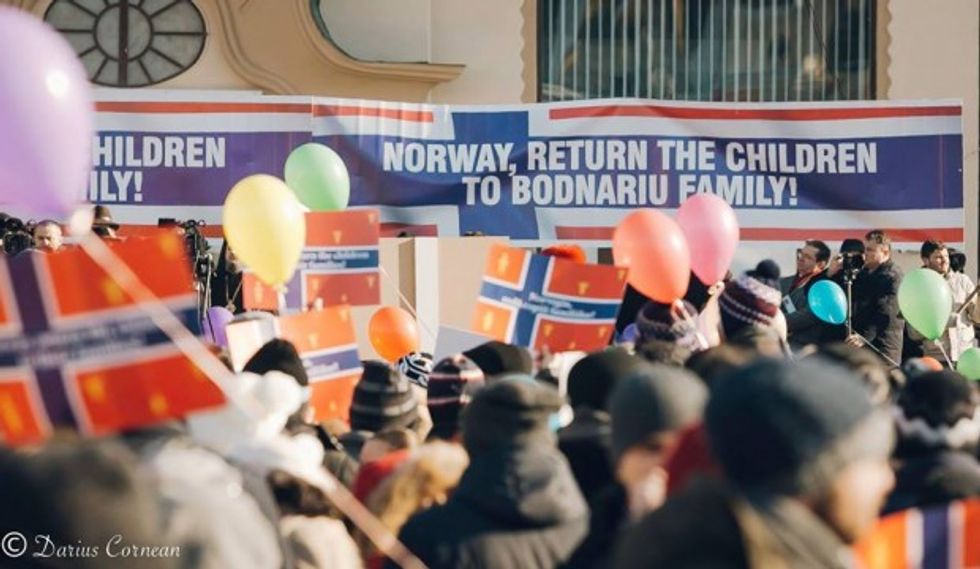 Image via Facebook
According to World, the Bodnariu's two daughters were interrogated by officials after their school principal reported concerns about their "very Christian" upbringing. During questioning, the girls confessed that they occasionally hid things from their parents to avoid punishment, but neither was afraid to go home.
One daughter also reported that her father had shaken her 3-month-old brother "as a rag" after the baby reached up and pulled the glasses off his face.
Marius Bodnariu denied the claim, saying that he bounced the baby with joy after he reached up to him for the first time.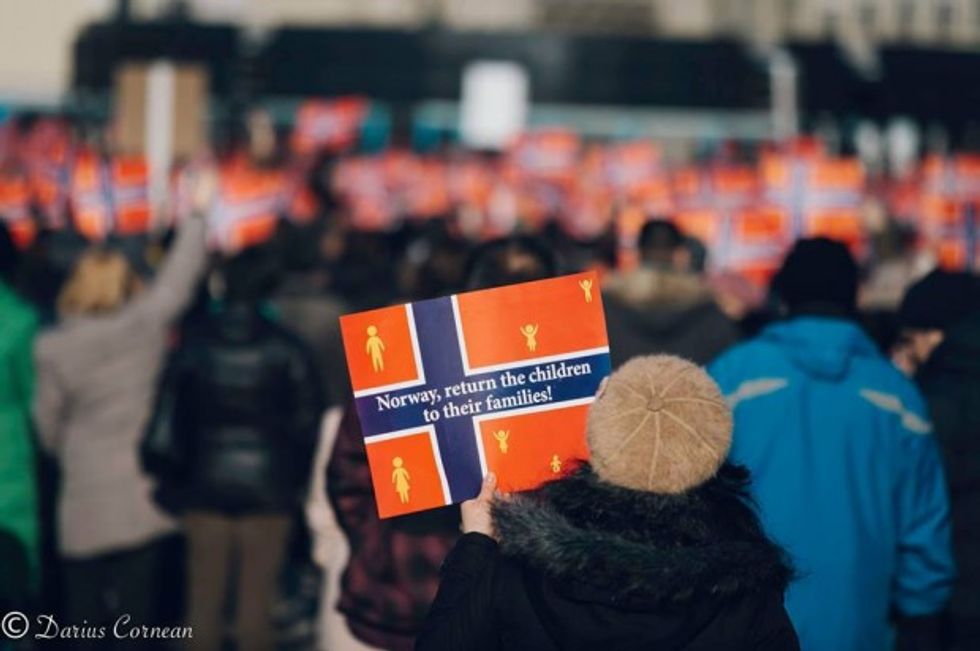 Image via Facebook
Bodnariu's brother Daniel Bodnariu wrote in a Dec. 2 Facebook post, "Children can see things differently, and sometimes misinterpret some of our actions, or certain events. You can easily manipulate a child to say something that is not true. The law in Norway gives almost total credibility to the child and none to the parent. Some situations are seen differently by children [and] it seems a monstrosity to exploit this to the detriment of the family."
After questioning, government officials removed the two daughters and three sons from the Bodnariu's custody and placed all five children in separate foster homes. According to documents the Bodnariu family received detailing what led up to the removal, none of the children show any signs of abuse.
World reported that the investigation began when the principal of the girls' school expressed concern about the family's "strong faith that God punishes sin" and "creates disability in children." The principal noted that although they showed no signs of abuse, she believed the parents needed "help and guidance" from the government in raising their children.
An online petition to return the children to their parents has gained more than 56,000 signatures from people all over the world.
---
(H/T: WORLD)