Fox News moderator Megyn Kelly was barraged by sexist name-calling on Twitter Wednesday after Donald Trump said he wouldn't appear in Thursday night's debate hosted by the network.
In an analysis of 80,000 tweets directed at the female journalist's Twitter account Tuesday and Wednesday, data-crunching technology website Vocativ found that thousands of commenters called Kelly names for her perceived unfairness to Trump as a candidate.
Here are the most common insults, according to Vocativ: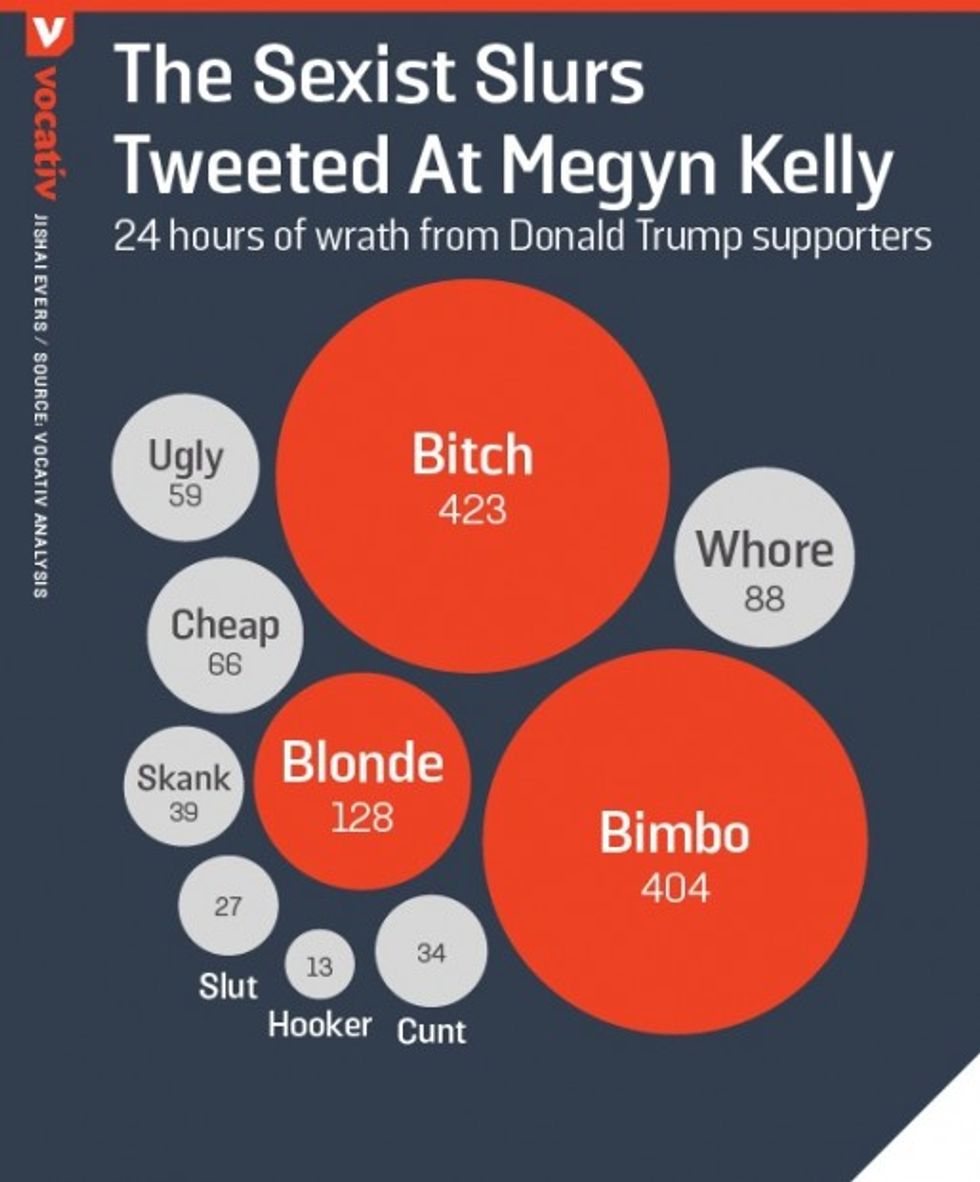 Image source: Vocative
In the last 24 hours, Twitter users had called Kelly — a former attorney and now host of her own primetime show on the most-viewed cable news network in the United States — a "bitch" a total of 423 times.
On Wednesday, Kelly said that she believes Trump will show up to the debate, despite a spokesman promising that he won't appear.
—
Follow the author of this story on Twitter and Facebook:
[facebook //www.facebook.com/plugins/like.php?href=