WASHINGTON (TheBlaze/AP) — A leading Obama administration health official says he doubts the United States is vulnerable to a widespread outbreak of a virus linked to a wave of birth defects in Brazil.
Dr. Anthony Fauci says the Zika virus — suspected of being connected to microcephaly — hopefully can be kept at bay with "mosquito vector control."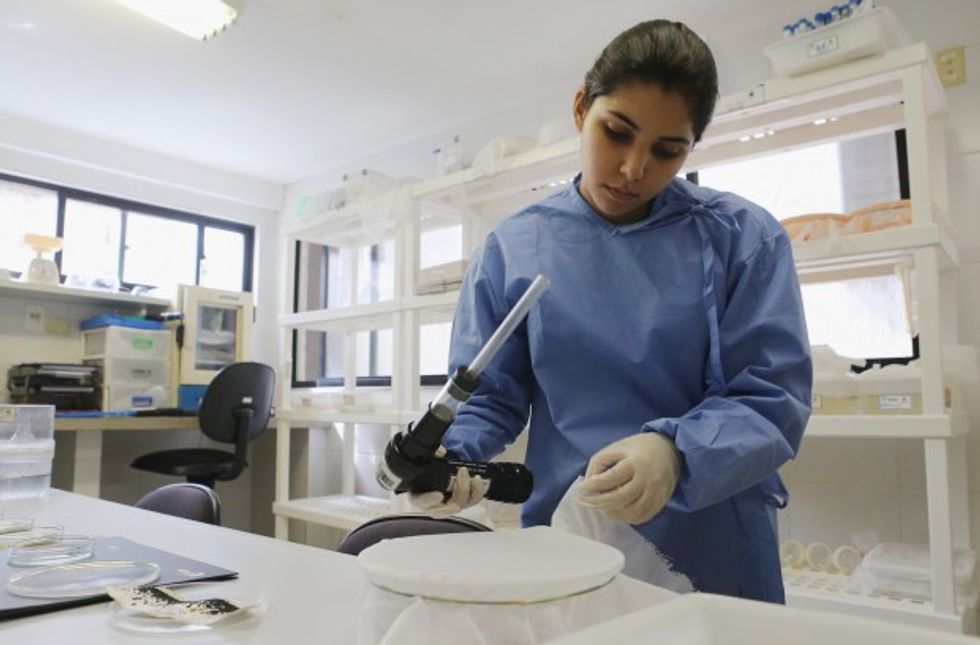 Biologist Danielle Varjal demonstrates her research with Aedes aegypti mosquitos in a lab at the Fiocruz institute  Jan, 26. (Getty Images/Mario Tama)
Fauci, who heads the National Institute of Allergy and Infectious Disease, appeared on "CBS This Morning" and said that administration officials do not believe there are major ways of spreading the virus "other than by mosquito bites."
Health officials suspect that Zika is linked to a wave of birth defects in Brazil in which babies are born with small heads. Experts said Thursday that by 2017, potentially up to 3 to 4 million people in the Americas will be effected by the virus.
President Barack Obama hosted a meeting of federal health specialists on the issue earlier this week.