Lt. Col. Robert Risdon — a deputy commander for the Airborne and Ranger Training Brigade at Fort Benning, Georgia — was headed back home Tuesday after a trip to Alabama and stopped in a Taco Bell for a late bite to eat.
While eating at the Greenville, Alabama, restaurant, Risdon saw two brothers — 9 and 12 — come inside from the rain.
"They were both soaking wet," he told WTVM-TV, adding that they weren't there to eat — they were trying to earn some cash selling homemade desserts.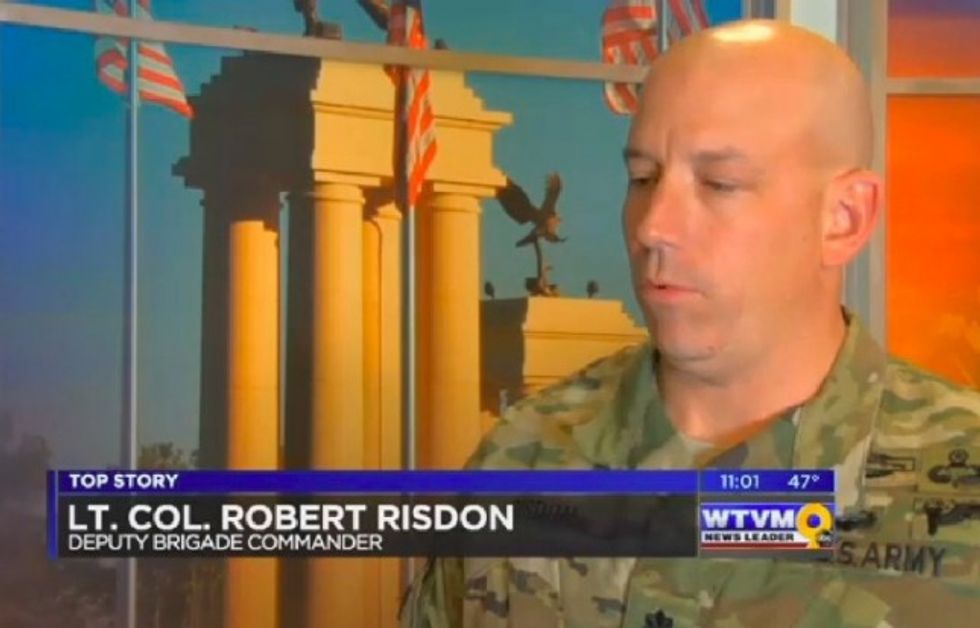 Image source: WTVM-TV
They approached Risdon to see if he was interested. With no cash on hand, he asked the 12-year-old — "a very, very nice boy," Risdon told the station — if he and his brother had eaten yet that night.
The boy said no, so Ridson remedied that.
Jason Gibson — head coach of the Columbus Lions indoor pro football team — was traveling with Risdon from Mobile for Senior Bowl activities and pulled out his cellphone camera when he saw what was unfolding.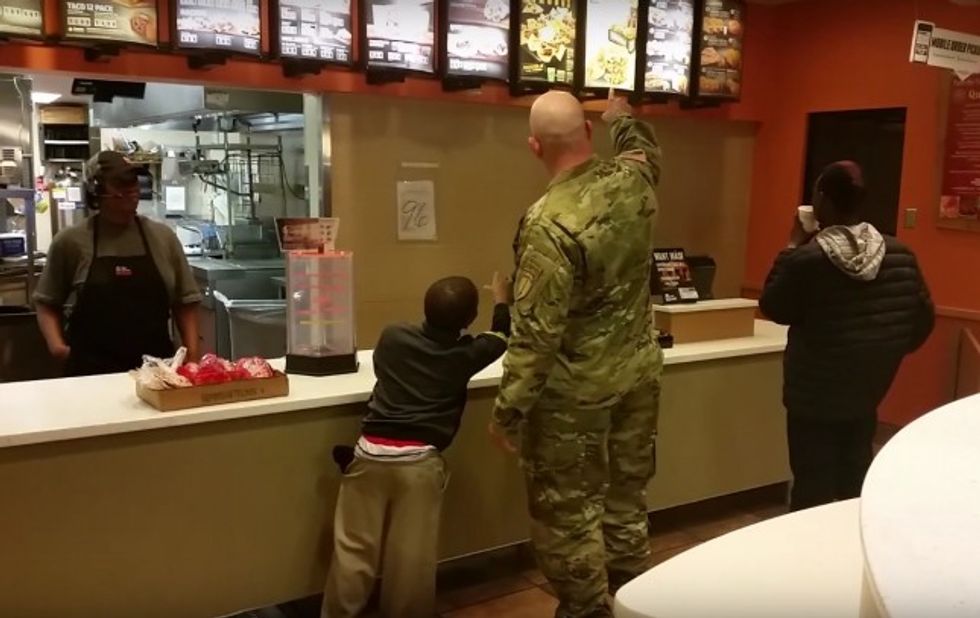 Image source: YouTube
"Hey, can you eat all those tacos?" Risdon was heard asking the 9-year-old. "You tell 'em what you want."
Here's what Gibson caught on camera:
Gibson later posted the clip to his Facebook page, praising Risdon's actions and noting how "our troops are always taking care of us."
The boys were thankful, too. "I heard the little one say 'I want to be just like you when I grow up' and saluted him," Gibson added.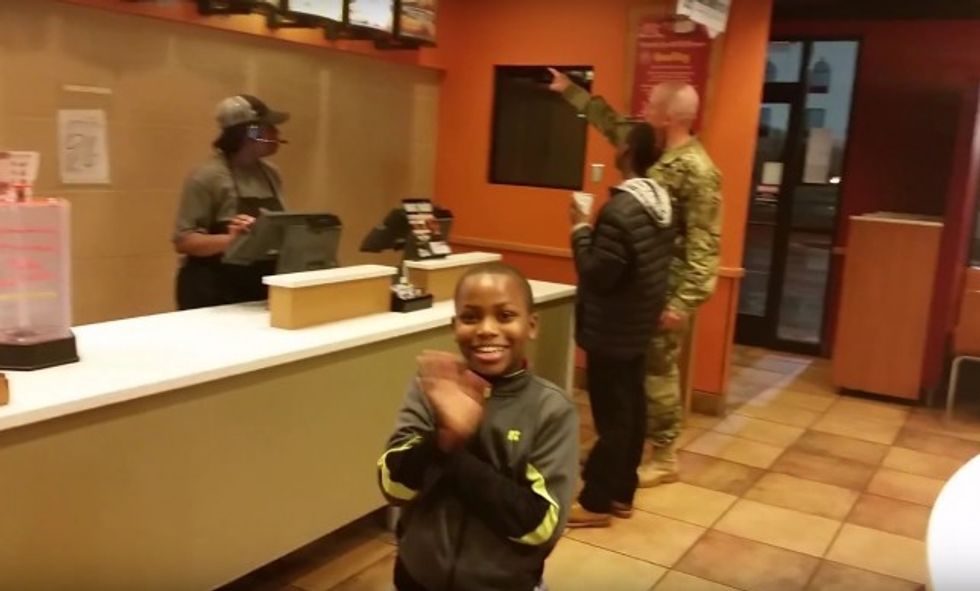 Image source: YouTube
Risdon said he was touched by the brothers' response to him.
"I thought it was amazing. A 9-year-old boy is coming up to me and saying 'you protect us, you take care of us,'" he told WTVM, adding the boys "inspired me as much as I may have made them feel good by just filling their bellies a little bit."