White House spokesman Josh Earnest told TheBlaze Monday that President Barack Obama hasn't seen the film "13 Hours," but didn't rule out the possibility.
"I don't know that the president has seen this film," Earnest told TheBlaze.
After a follow up as to whether he would, Earnest wasn't clear.
"He might," Earnest said. "You'd probably have to ask him."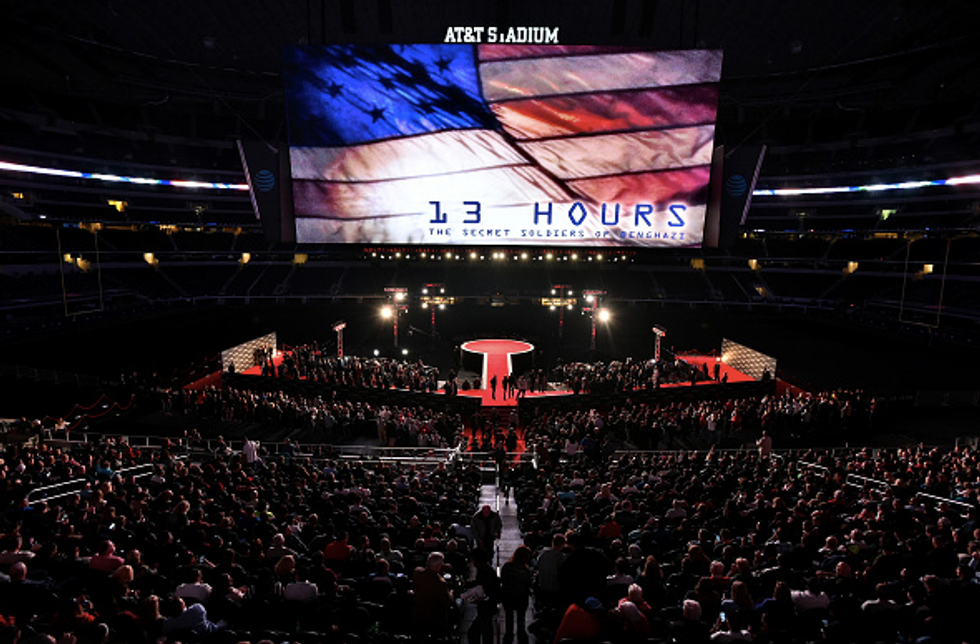 A view of the red carpet is seen during the Dallas Premiere of the Paramount Pictures film '13 Hours: The Secret Soldiers of Benghazi' at the AT&T Dallas Cowboys Stadium on January 12, 2016 in Arlington, Texas. (Mike Windle/Getty Images for Paramount Pictures)
The film, directed by Michael Bay, is an inside account of the Sept. 11, 2012 attack on the Benghazi compound in Libya.
The question asked of the White House spokesman was prefaced on the fact that the film has loomed large in the presidential campaign.
Republican presidential frontrunner Donald Trump rented out a movie theater in Iowa to provide a free screening of the film.
Also, the anti-Hillary Clinton super PAC, America Rising, rented out a theater to show the film in Washington.
Obama has answered questions about what movies he would view in the past. In this case in particular, the movie in question dealt with a critical moment in his administration.