During remarks at the Iowa State Fairgrounds in Des Moines Sunday evening, a heckler repeatedly interrupted Republican presidential candidate Sen. Ted Cruz (Texas).
As Cruz discussed his wife Heidi during the campaign stop, a heckler started shouting.
TheBlaze's Josiah Ryan captured video of the incident:
"I don't feel so good," the heckler said. "Ted Cruz looks so weird."
"Apparently, the bars let out early tonight," Cruz said.
Undeterred, the heckler began shouting again a few minutes later.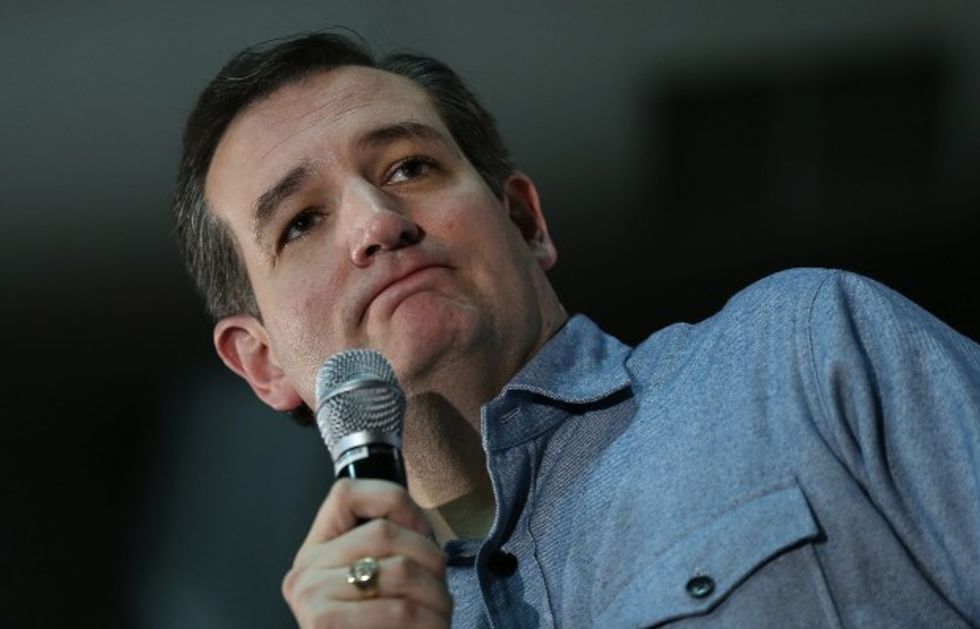 Republican presidential candidate Texas Sen. Ted Cruz speaks to Iowa voters at the Iowa State Fairgrounds Jan. 31 in Des Moines. (Win McNamee/Getty Images)
"Is that Donald Trump yelling in the back?" Cruz said.
Police escorted the heckler from the event.
---