A Minnesota woman received a letter from her church over the weekend saying that she was no longer welcome and that they would not be able to grant her request to be buried next to her husband, who died last summer.
The church, however, says it's all a big misunderstanding, according to KMSP-TV.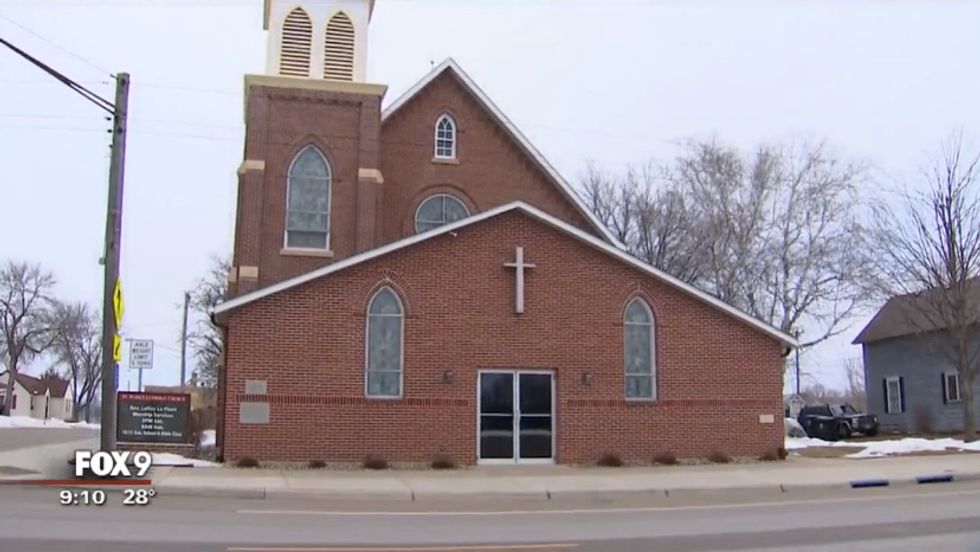 Image source: KMSP-TV
Doreen Pawelk, 84, had been attending St. Mark's Lutheran Church in New Germany for more than 50 years, but recently she's experienced some tension with the congregation.
The certified letter Pawelk received over the weekend explained that, since she hadn't attended four services in the last year, she would no longer be considered a member in good standing. The letter stated:
In 2014, the voters of St. Mark adopted a self-exclusion policy. In summary, the policy states that members who have not gathered together with us in worship to receive the Lord's Supper at least four times in one calendar year will have excluded themselves from fellowship with us.
And since non-members cannot be buried in the church cemetery, which sits outside of town, Pawelk would not be able to be buried next to her husband in plot she had already paid for.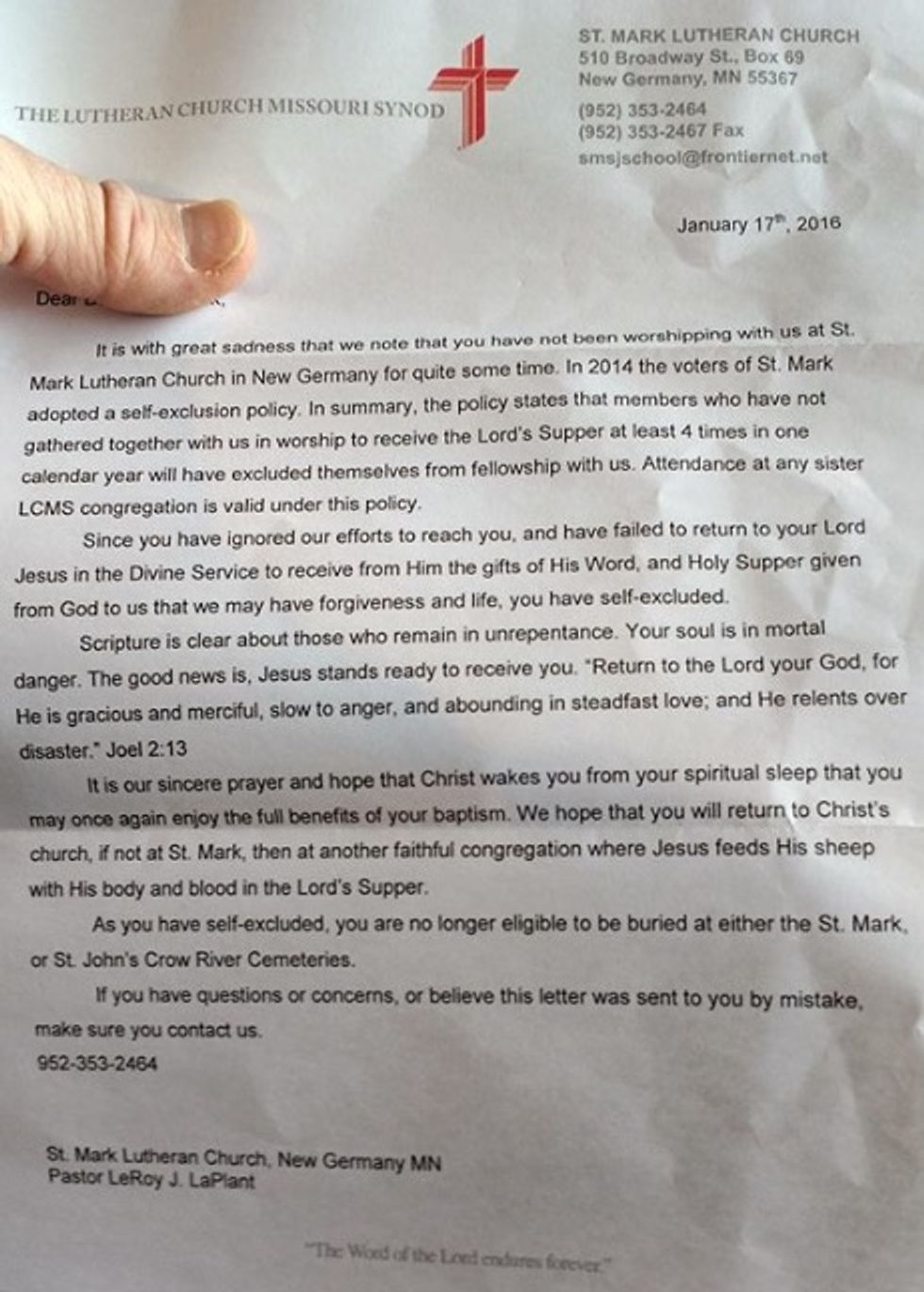 Image source: KMSP-TV
"As you have self-excluded, you are no longer eligible to be buried at either the St. Mark or St. John's Crow River Cemeteries," the letter read.
"I just thought it sounded like some kind of scare tactic," daughter Brenda Mason told KMSP.
Pawelk's grandson was so upset that he took to social media to voice his outrage. He also posted a photo of the letter itself.
The posts gained immediate attention, and many responded with damning proclamations of their own.
"We've received some pretty hateful responses, including one that said they wished our church would go up in flames," St. Mark pastor LeRoy LePlant told KMSP.
But church leaders had their own version of how the incident came about. According to church officials, they were actually trying to send Pawelk a severance letter informing her she had been kindly released from the church after she told the pastor she didn't want to be a member anymore. They also said that the letter explaining the church's self-exclusion policy was sent by accident.
"It was a mistake, and we've been deeply apologetic and reached out to the family, and we hope even today they will sit down with us," LePlant said.
But Pawelk's family wants more than an apology — she wants a promise in writing that she can be buried next to her husband.
"It's their church, and there's no verse in the Bible that says you must have communion four times a year or you are not going to go to heaven," Mason said.
The church has since said that Pawalk can be buried next to her husband. Her grandson told KMSP that the family is set to meet with church leaders Wednesday.
(H/T: KMSP-TV)