DES MOINES, Iowa (AP) — Hillary Clinton has narrowly won the Democratic caucuses in Iowa, outpacing a surprisingly strong challenge from Bernie Sanders to claim the first victory in the 2016 race for president.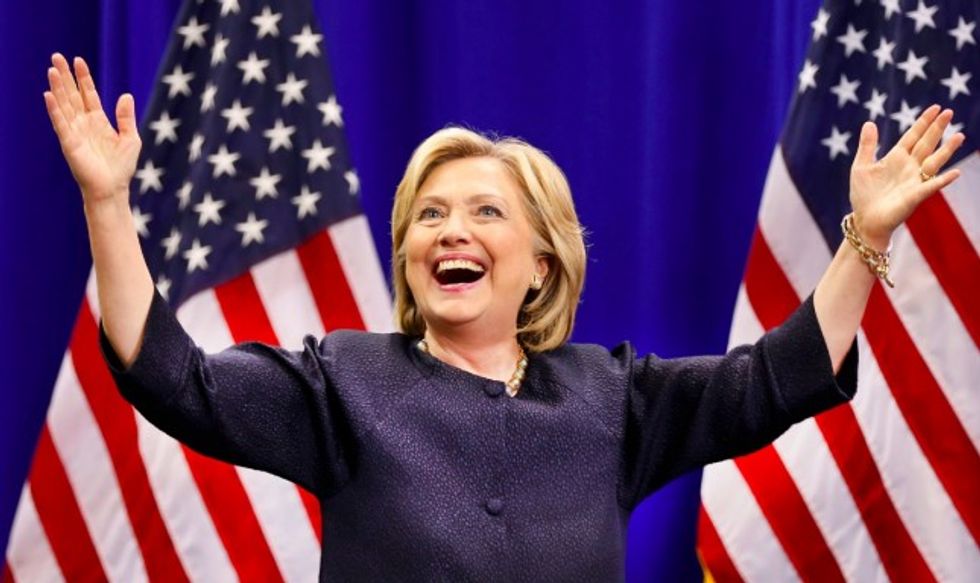 Democratic presidential candidate Hillary Rodham Clinton arrives to a cheering crowd during the state's annual Democratic convention Saturday, Sept. 19, 2015, in Manchester, N.H. (AP Photo/Jim Cole)
The former secretary of state, senator from New York and first lady edged past the Vermont senator in a race the Iowa Democratic Party called the closest in its caucus history.
The Iowa Democratic Party said Tuesday that it would not do any recount of the close results, and a spokesman for the Sanders campaign said it does not intend to challenge the results of the caucuses.