A Florida man who claims to be a member of a militia was arrested Monday after law enforcement said that pipe bombs, smoke grenades and tear gas were discovered in his home, according to WTVT-TV.
Michael Ramos, who describes himself as a member of the "United States Patriot Army," is one of the founders and the president of Patriot Armor, Inc., which produces body armor. A business associate, Kenneth Ray O'Neill, confronted Ramos after spotting the weapons in his home.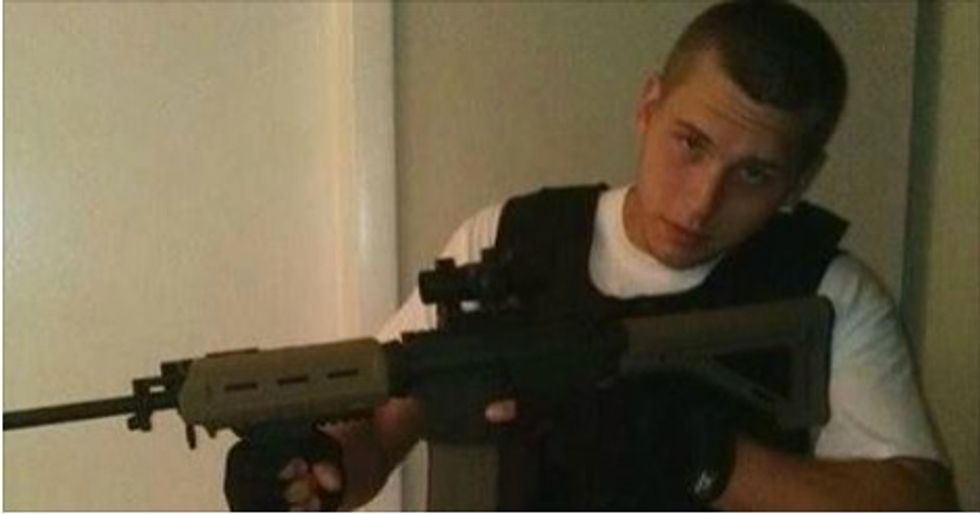 Michael Ramos was arrested after police say they found pipe bombs in his home. (Image source: Facebook)
Ramos admitted that he made the weapons himself. He said that he added "bird shot" to the bombs and that "it would kill the neighbors if one of the bombs went off."
O'Neill told Ramos to dispose of the weapons and that he would report him to authorities if he failed to do so.
He also asked Ramos why he made the bombs. Ramos allegedly replied: "If [expletive] hits the fan, you never know if you might need it."
When Ramos didn't dispose of the weapons, O'Neill contacted authorities.
Bureau of Alcohol, Tobacco, Firearms and Explosives Agent David Brown told WTVT that the weapons may have killed people nearby if they had gone off.
"We really appreciate the fact that someone from the public took the time to call, and alert us that somebody was in possession of pipe bombs," Brown said. "Had one of them gone off, anybody within a fifty foot radius would have either been seriously hurt or killed."
WTVT noted that "O'Neill has a prior felony conviction for transfer of destructive devices, specifically pipe bombs, in 2002." According to the affidavit, O'Neill has completed his sentence for the crime.