A prominent anti-abortion activist says that she recently came home from vacation to discover that her home had been vandalized, with the perpetrator leaving behind a note imploring her to "Quit the pro-life bulls**t."
Jill Stanek, a former nurse who is currently the national campaign chair for the Susan B. Anthony List, an anti-abortion group, told TheBlaze that her family recently found that a cinder block had been thrown through the living room window of their Mokena, Illinois, home.
"The cinder block that caused the breakage wasn't immediately obvious, because it had gotten tangled in curtains on the way in and landed inside the curtains on the little table where I keep my devotional books for early morning reading next to my recliner," she said.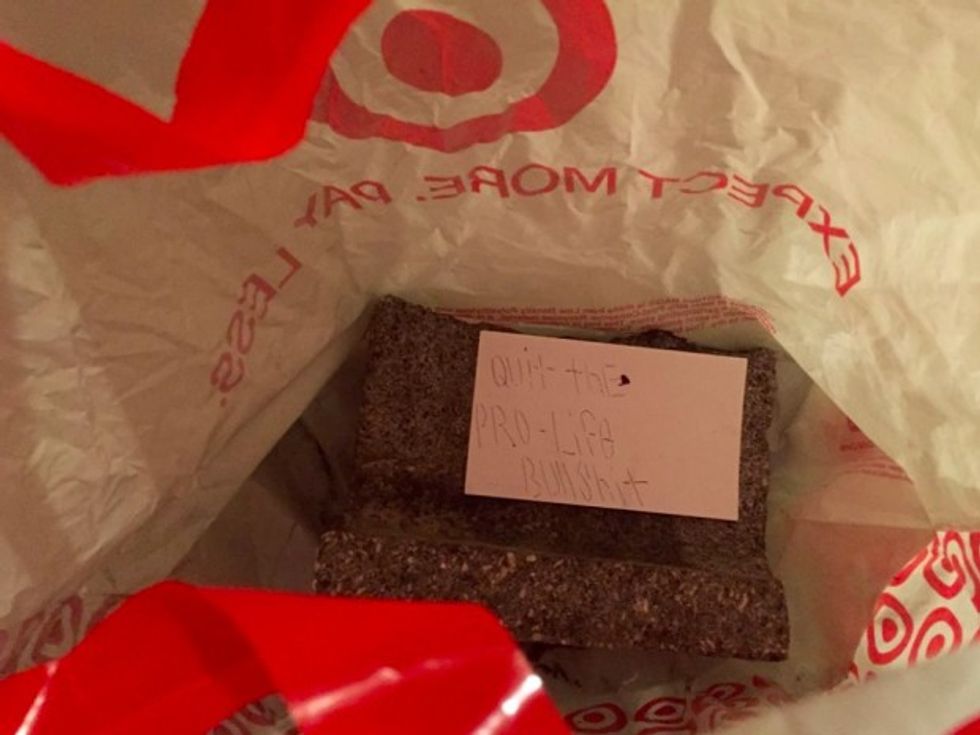 A cinder block and note that Jill Stanek says she discovered inside her home (Jill Stanek/Facebook)
It wasn't until later that Stanek noticed something bulky inside of the curtain and found part of a cinder block wrapped in a baggie, along with a note telling her to cut the "pro-life bulls**t."
"The impact must have been quite forceful, because I found glass in the foyer 20 feet away," she said.
Stanek explained that police are unsure of when the incident took place, but assume that it was at some point over the past few days. She also said that she had posted pictures on Facebook during her vacation, likely giving the perpetrator knowledge that the house was empty.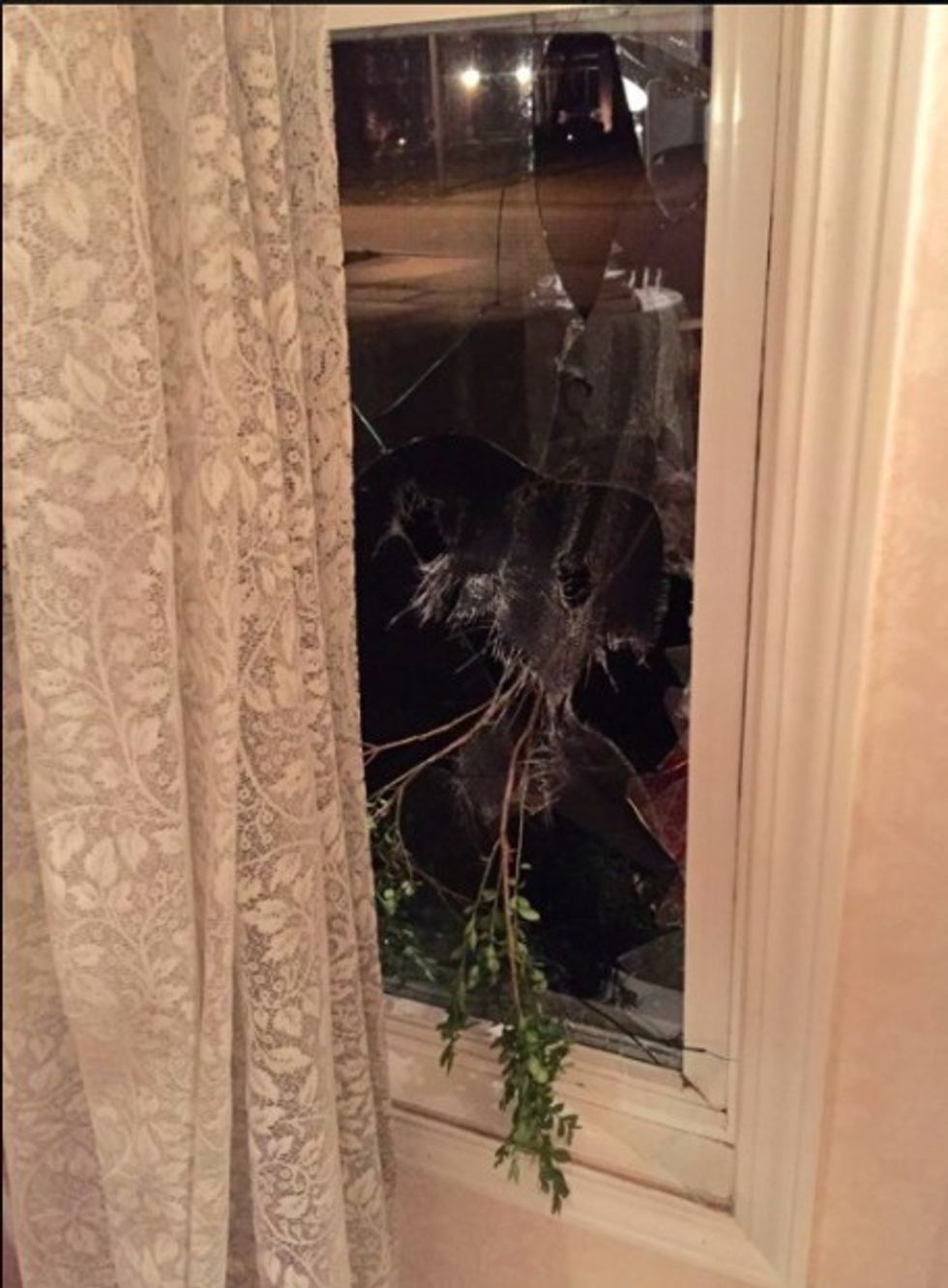 A cinder block was thrown through Jill Stanek's window (Jill Stanek/Facebook)
Police, she said, believe that the vandal likely took caution in concealing his or her fingerprints, leaving little hope that there will be evidence to find the individual or individuals responsible.
"The officer did not know whether the FBI would be notified of this incident, which he was going to mark as 'bias related' and might or might not draw the FBI's attention," she said.
Despite discovering the shattered window — and the note that seemingly shows that her activism sparked the attack — Stanek said that she is not frightened, and actually views the incident as a positive sign.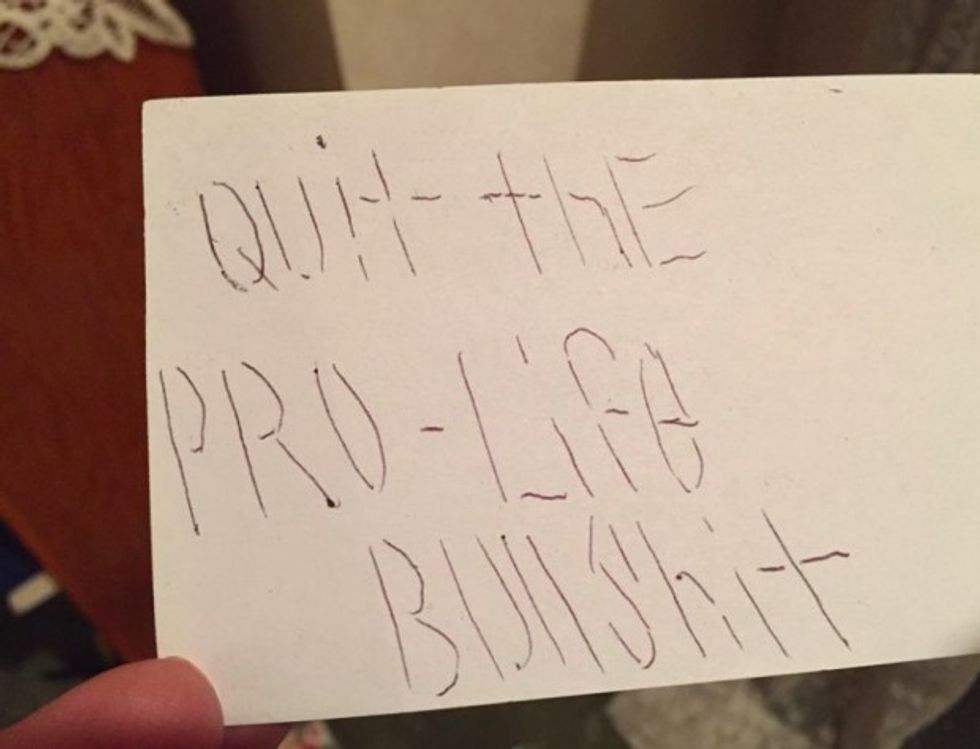 A note that Jill Stanek says she discovered inside her home (Jill Stanek/Facebook)
"This was actually a bit of a reassurance that I'm still following the right path as marked for me by God ... a motivator," she told TheBlaze. "That said, we do intend to beef up our security system!"
Stanek also claims that police told her that going public might not be the best path forward, as it could "satisfy and encourage the perpetrator," though she said that she doesn't want to allow "this pro-abortion violence [to] go unchecked."
"The other side constantly accuses pro-lifers of being violent, when in actually they are the violent ones, beginning, of course, with murdering innocent babies," Stanek said.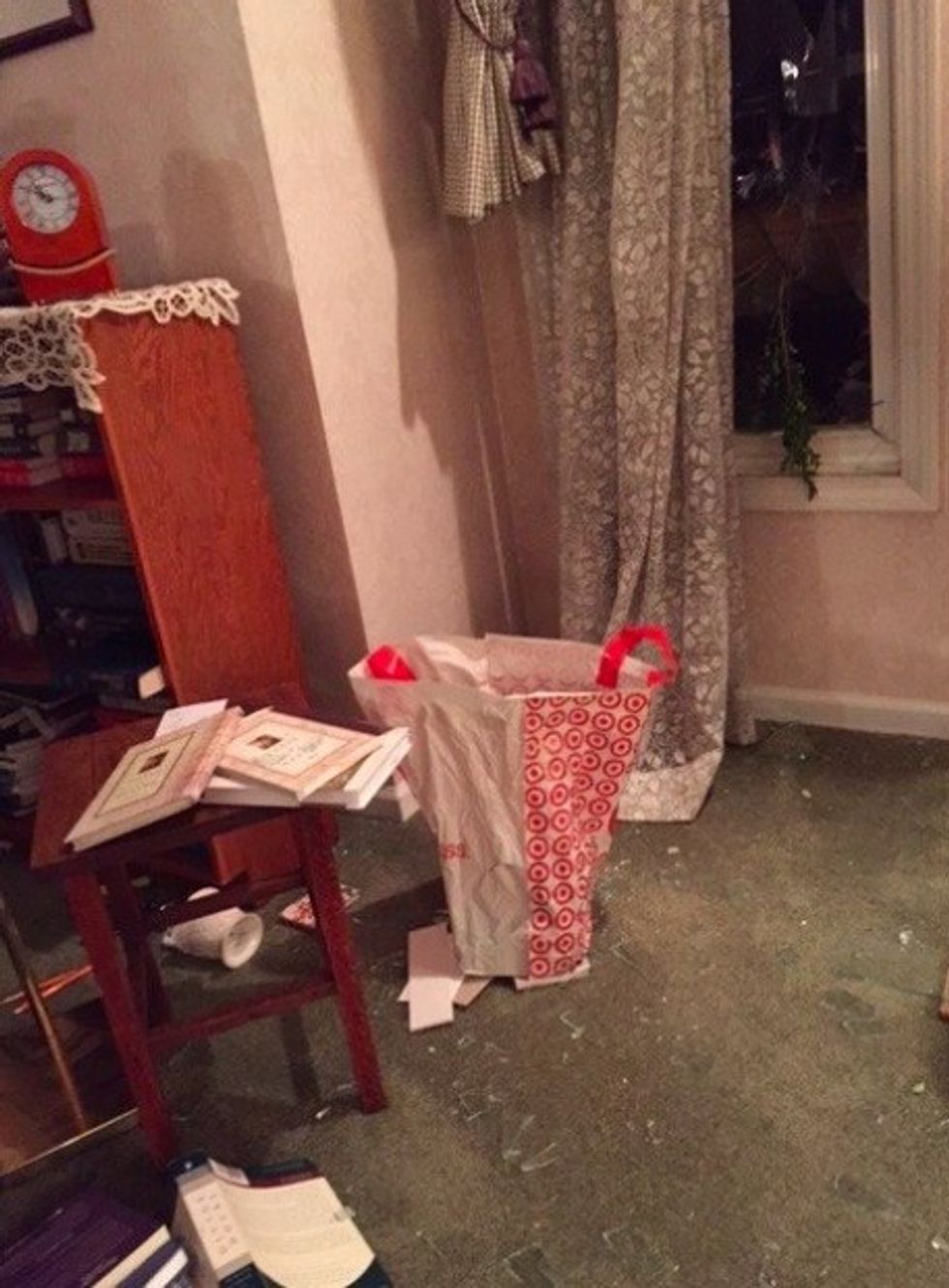 Jill Stanek/Facebook
She also has a message for those responsible: that she has no plans of heeding the advice in their letter.
"Did they really think throwing a cinder block through my window and leaving me a note to stop doing pro-life work would turn on some light bulb in my head to back away from this mission?" she rhetorically asked. "I don't think so. Either that or they don't really understand the commitment of pro-life activists to stop this atrocity."
Stanek continued, "As the saying goes, 'First they ignore you, then they laugh at you, then they fight you, then you win.' We are at the fight phase."
As TheBlaze has reported, Stanek has attracted attention over the years as a fierce critic of the Obamas' stance on abortion.