Police said two armed males approached two men on a New Orleans street late one night last week and demanded they hand over their property.
But after they complied, one of the victims pulled out a gun and shot the assailants, police said.
The suspected robbers ran off but were later found by a resident in a yard about a block away. Police said they were taken to a hospital by ambulance, treated for gunshot wounds — and released.
It wasn't until later that police issued arrest warrants for 17-year-old Jason Ford and 18-year-old Germain Hurlston — who are still at large — in connection with the Jan. 27 incident.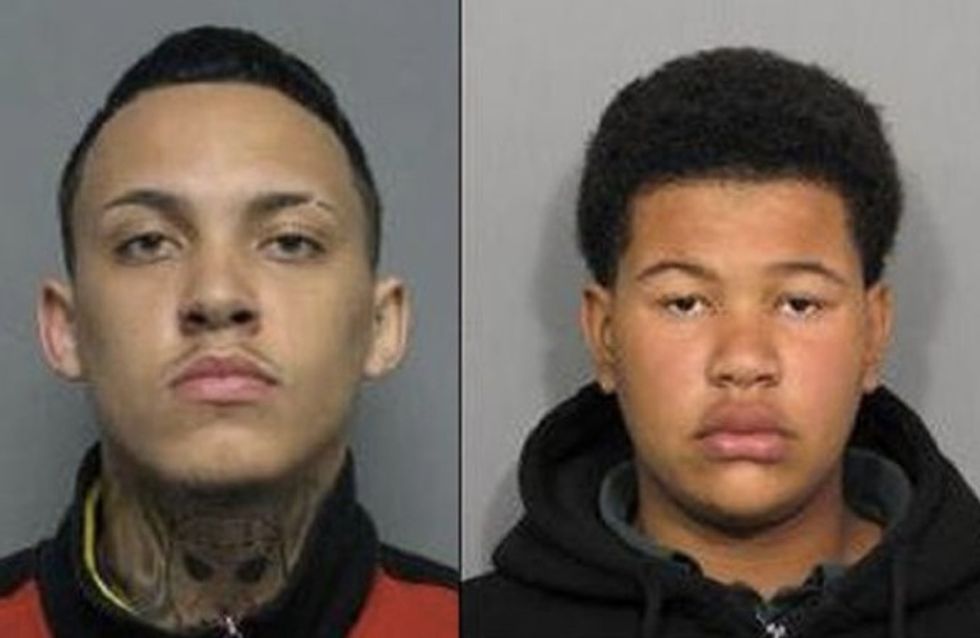 Germain Hurlston, left, and Jason Ford. (Image source: New Orleans Police)
Police told TheBlaze how their investigation unfolded. 
First, there was no response from law enforcement on the night of the alleged robbery because the two victims didn't contact police until two days later — when they went to a precinct with an attorney to give their account, police said.
And when Ford and Hurlston were taken to the hospital, police said they gave their names and told a reporting detective they were driving in a car when they were hit by gunfire, crashed the vehicle, ran away and ended up in a yard where the resident found them and called 911.
Later, a crime lab found the following items in the yard: One white T-shirt tied in such a way that it could be placed over a head and used to hide a face, one grey hooded sweatshirt with a bullet hole and a projectile — and one Glock 19 pistol reported stolen from a neighboring municipality.
At the scene of the alleged robbery, detectives found numerous .40 caliber casings — 17 in all. And police later found a crashed Chevy Silverado nearby.
Police said Ford and Hurlston will be booked on armed robbery charges once they're caught. Their photos aren't mug shots, police told TheBlaze, and there weren't adult criminal records for them.
The robbery victims weren't hurt and weren't charged for the shooting, police added.