The leader of the British dependency of Guernsey backed up his island's rejection of asylum seekers, due to what he described as "Islamophobia" and "negativity" among its residents.
The BBC on Saturday quoted Guernsey Chief Minister Jonathan Le Tocq saying, "There's certainly a lot of Islamophobia and negativity that's been around and that would entail that it would be difficult for us to ensure that [the refugees] would find the sorts of security and stability here in Guernsey, were they to be resettled here, in the same way as they are, say, in other parts of the U.K."
In addition to being unable to ensure their security, Le Tocq expressed concerns about insufficient infrastructure for an influx of refugees.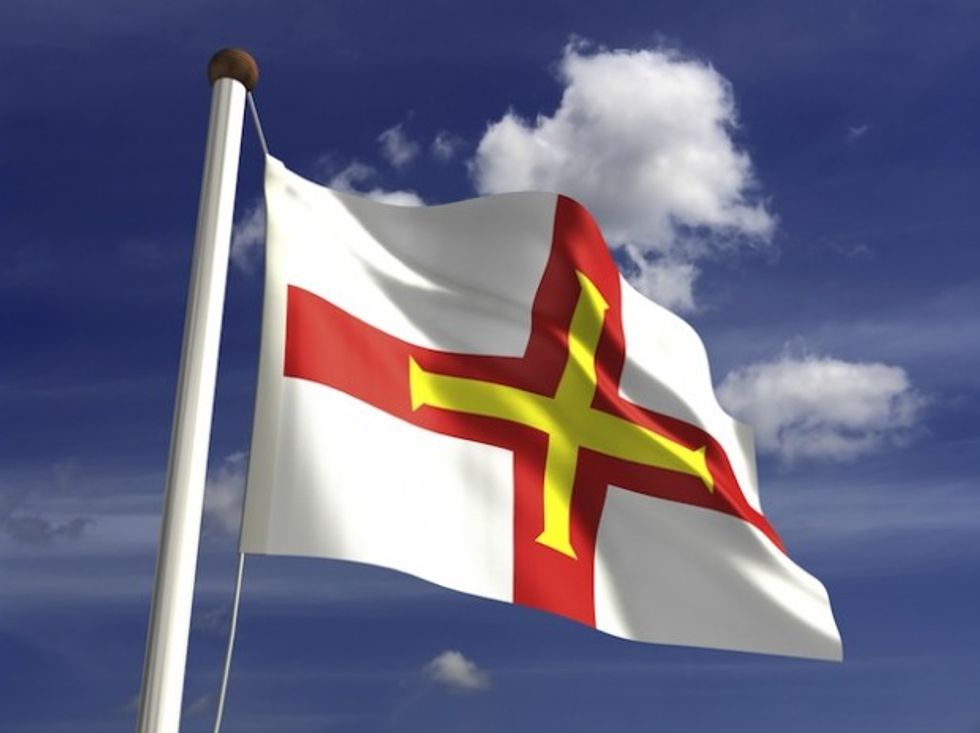 Guernsey's chief minister used a novel argument to defend his island's rejection of Syrian migrants', suggesting residents hold attitudes of "Islamophobia" and "negativity," which could threaten the migrants sense of security. The Guernsey flag shows a red and yellow cross on a white background. (Shutterstock/Ufuk Zivana)
Le Tocq made his remarks following the announcement Thursday that Guernsey would not accept Syrian refugees, the BBC reported.
Jersey, another British dependency in the Channel Islands, has already announced it would not accept Syrian asylum-seekers.
Guernsey sits in the English Channel about 30 miles off the coast of France. AFP noted that its population is 65,000.