Former Secretary of State Madeleine Albright reminded a crowd at a Hillary Clinton rally that "there's a special place in hell for women who don't help each other."
Those gathered Saturday in Concord, New Hampshire, cheered at the declaration — and Clinton clapped and laughed.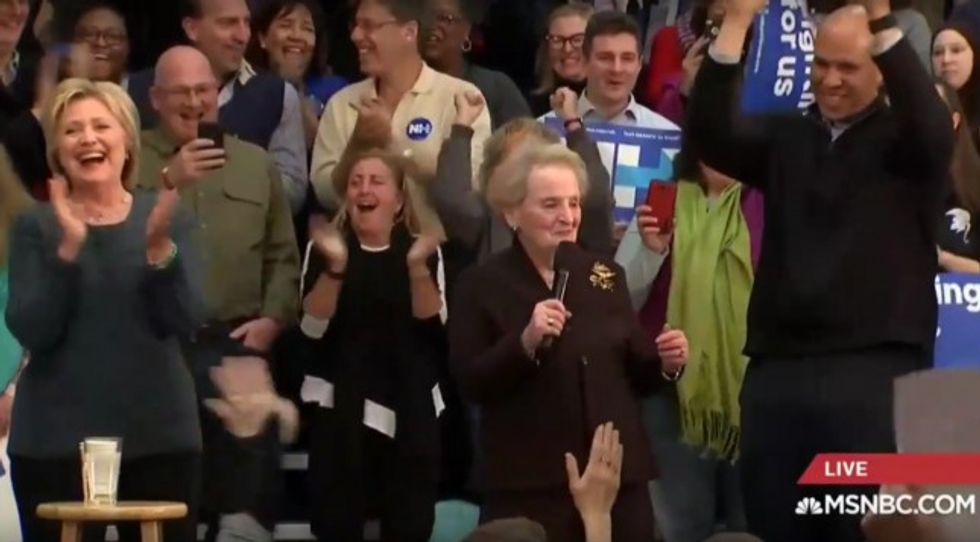 Image source: YouTube
Albright has uttered the phrase before; eventually it made its way upon a Starbucks cup.
Albright, who served under former President Bill Clinton, also told rally attendees — particularly "a lot of you younger women" — that the effort to help women advance isn't done.
Albright added that young women "have to help" and that "Hillary Clinton will always be there for you."
Clinton trails Democratic presidential candidate Bernie Sanders in New Hampshire by double digits in most polls.
Here's the clip:
(H/T: Daily Caller; The Gateway Pundit)