A new music video posted online by Hamas' Al-Aqsa channel threatened Israelis with a new wave of suicide bus bombings like those that gripped Israel in decades past.
The slickly produced video included singing and a group dance number in front of a burning bus designed to resemble those of the national Israeli bus company Egged.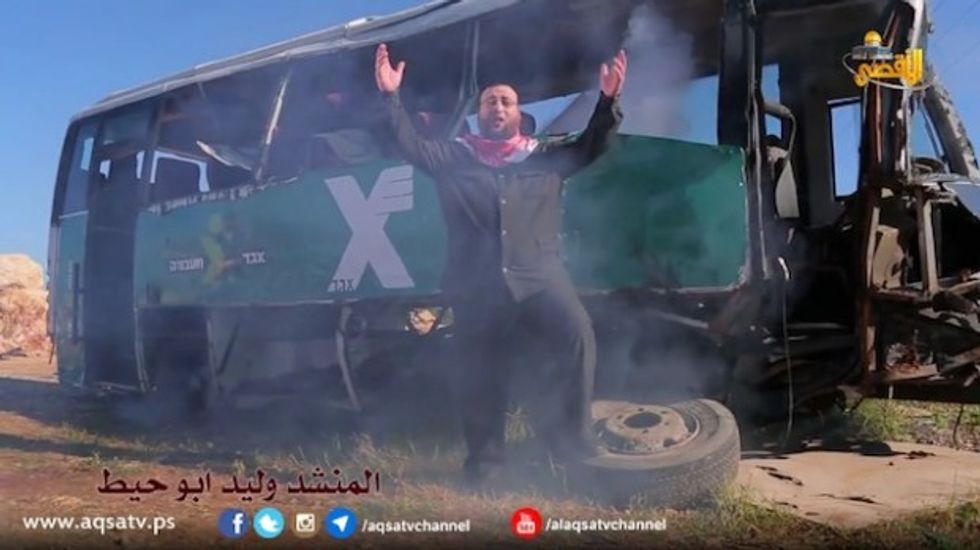 "The intifada is not an intifada if the bus roof doesn't fly off," Hamas singers proclaim. (Image source: Al-Aqsa TV video)
Despite the serious and threatening message to Israelis, the video included one glaring and rather ridiculous mistake.
The actors playing the Israeli victims were put in costumes meant to resemble those worn by ultra-Orthodox Jews. But instead of curled sidelocks known as "payes," one of the actors sported two little girl braids over each ear.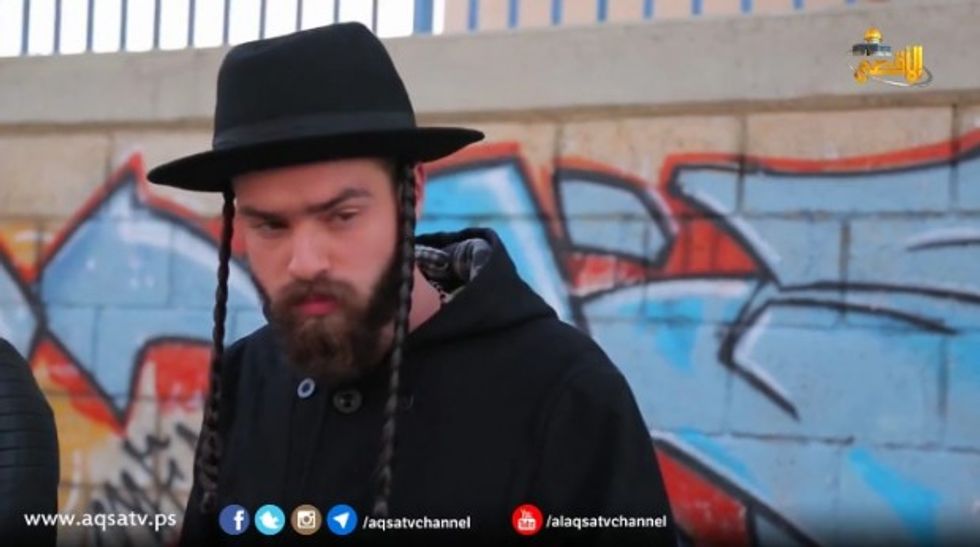 This does not look like an ultra-Orthodox Jewish man. (Image source: Al-Aqsa TV video)
The goof followed another mishap last week when Hamas rolled out what it claimed was a locally manufactured "tank" but photos revealed it was really a mock-up of a tank constructed on top of an SUV or jeep whose wheels were visible underneath.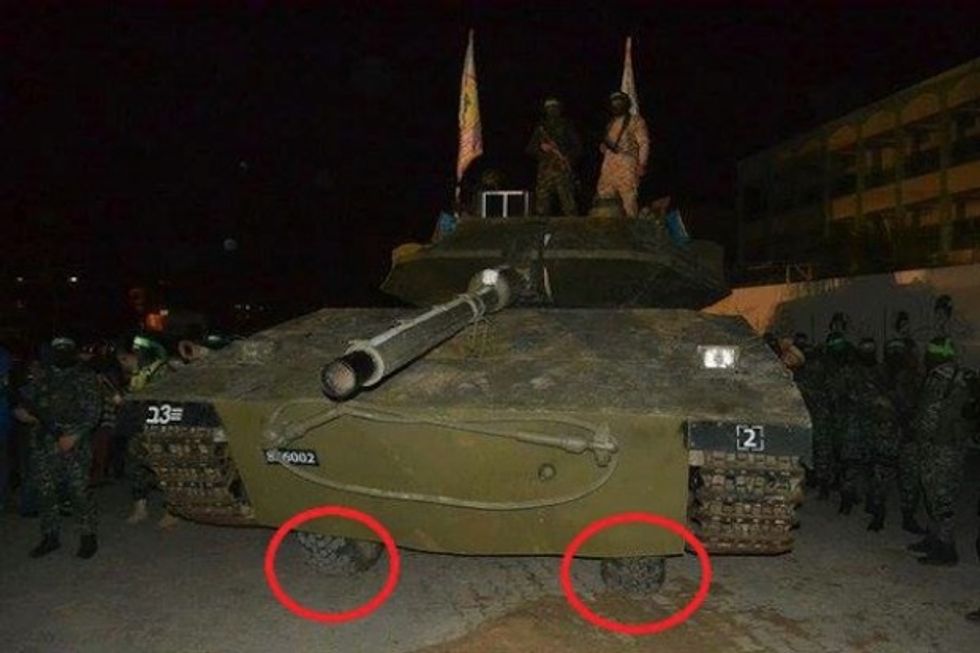 The new Hamas "tank." (Image source: Twitter/Ofir Gendelman)
In the new video, a Palestinian man is seen being prepared for his suicide mission, poring over maps of Tel Aviv and parting emotionally from a small child apparently meant to portray his son.
The Times of Israel translated several lines from the song, which included: "To die as a martyr for Al-Aqsa [Mosque] gives the explosive device more and more force."
"The intifada is not an intifada if the bus roof doesn't fly off," the men sang, pushing the current "knife intifada" to the use of a higher casualty-producing weapon.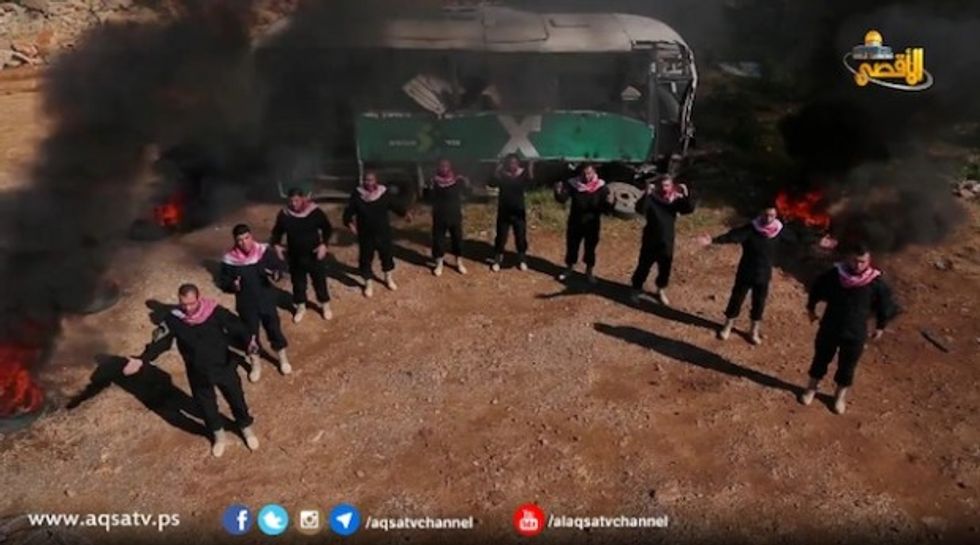 The video included choreographed dancing in front of the smoldering bus. (Image source: Al-Aqsa TV video)
The threat of suicide bombings came as Israelis faced a 5-month wave of nearly daily stabbing attacks by Palestinians, the latest of which wounded an 11-year-old boy on Monday.
The Israeli government has lambasted the Palestinian Authority for glorifying terrorists which it says only encourages new attacks. Palestinian Authority President Mahmoud Abbas last week met with the families of 11 Palestinian assailants, calling them "martyrs."
Leading Hamas figures in recent weeks have threatened a new round of armed conflict with Israel, highlighting the Islamist group's work in perfecting rockets and digging attack tunnels under the border with Israel.