A Wisconsin couple was arrested Feb. 1 after authorities say that they discovered the two in their vehicle, which their 9-year-old daughter was driving, and highly intoxicated, Polk County Sheriff's Office confirmed.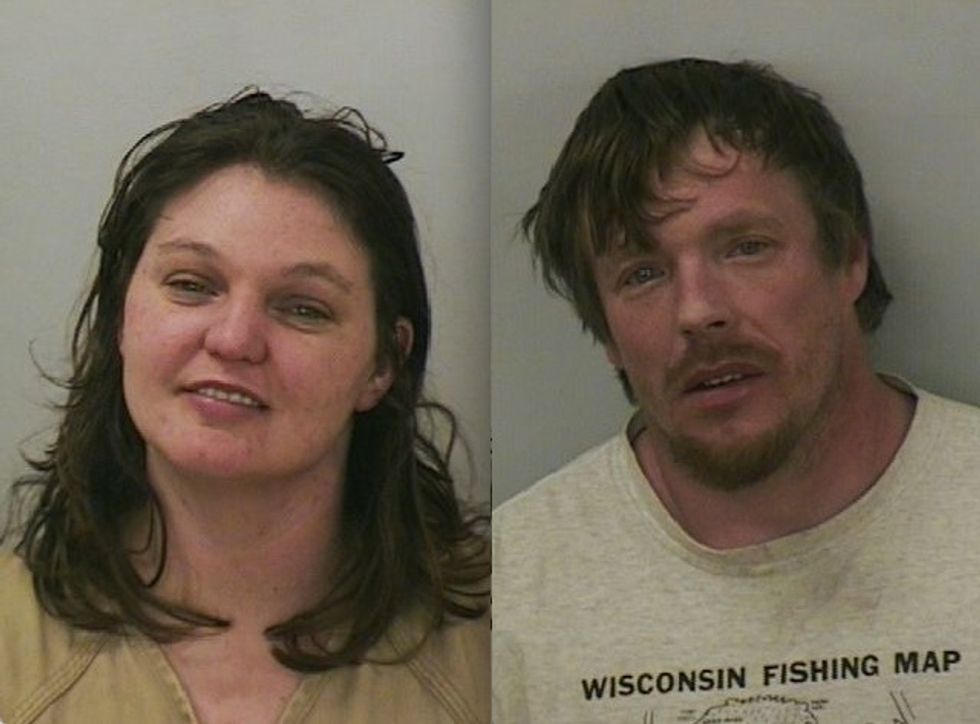 Amanda Eggert and Jason Roth (Polk County Sheriff's Office)
Jason Roth and Amanda Eggert have pleaded not guilty to charges in Polk County Circuit Court.
Eggert faces charges of battery to law officers and firefighters and aggravated assault, as well as first-degree reckless endangerment and disordely conduct. Roth, who is on probation, was charged with second-degree reckless endangerment.
The two were arrested after authorities received a 911 call about erratic driving. When Deputy Jeff Hahn caught up with the pickup truck at a boat launch along the Apple River, he testified that he was shocked to see the young girl sitting in the driver's seat with the couple's baby in a car seat.
As of Monday, Roth and Eggert are still in custody.