The elaborate story about a horrific gang rape at the University of Virginia rocked not only the campus community, but the entire country. Now, lawyers say there is more.
According to the now-debunked and graphic story published in Rolling Stone magazine in 2014, a freshman student, "Jackie," was raped while attending a fraternity party by multiple members of the fraternity, including a male student that she had been seeing.
Lawyers have now released text messages between Jackie and the alleged rapist as well as text messages between Jackie and her friends and between her friends and the alleged rapist, identified by Jackie as Haven Monahan. However, according to WTVR-TV, lawyers believe that the texts were never sent by another student; they allegedly came from Jackie herself in an intricate catfishing scheme — fabricating an online personality to trick someone into engaging in a romantic relationship.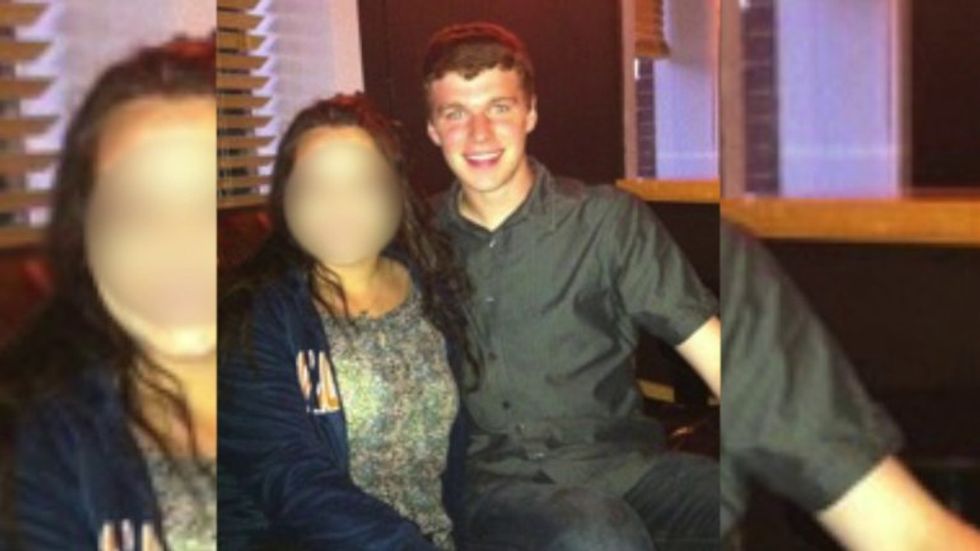 Jackie and her friend Ryan Duffin. (Image source: WTVR-TV)
According to court documents obtained by WTVR, the alleged rapist was a fake character created by Jackie in order to aid her in getting a friend, Ryan Duffin, to fall in love with her. Those court documents assert that Monahan, who was never listed as a student at UVa, as a "figment of her imagination."
Lawyers who represent Nicole Eramo, an associate dean at UVa who is suing Rolling Stone and the author of the piece, Sabrina Rubin Erdely, for defamation, say that Monahan never actually existed.
"It looks like, based on some research that was done, it was not a real phone it was Jackie hiding behind a computer," Alex Stock, a student and friend of both Duffin and Jackie, told WTVR.
Duffin did have "virtual contact" with the alleged rapist, according to the text messages that were released. At one point, he posed as another female student in Monahan's chemistry class in order to find out more about his character and intentions with Jackie. Eventually he texted the upperclassman advice on dating Jackie.
"Looking back now it seems so obvious at the time, you're wondering why would you lie about this at all, why would this be the avenue that you take," Duffin said.
As no police reports were filed in the case of the alleged rape, Jackie has not been charged, WTVR reported.