FARGO, N.D. (AP) -- A police officer shot during a standoff with a domestic violence suspect is not expected to survive and his family is with him saying goodbye, authorities in Fargo, North Dakota, said Thursday.
The standoff ended shortly before dawn, according to Police Chief David Todd, but police did not immediately provide an update on the man who had barricaded himself inside the home since Wednesday evening. Todd said earlier that the suspect might also have been shot in an exchange of gunfire with a SWAT officer.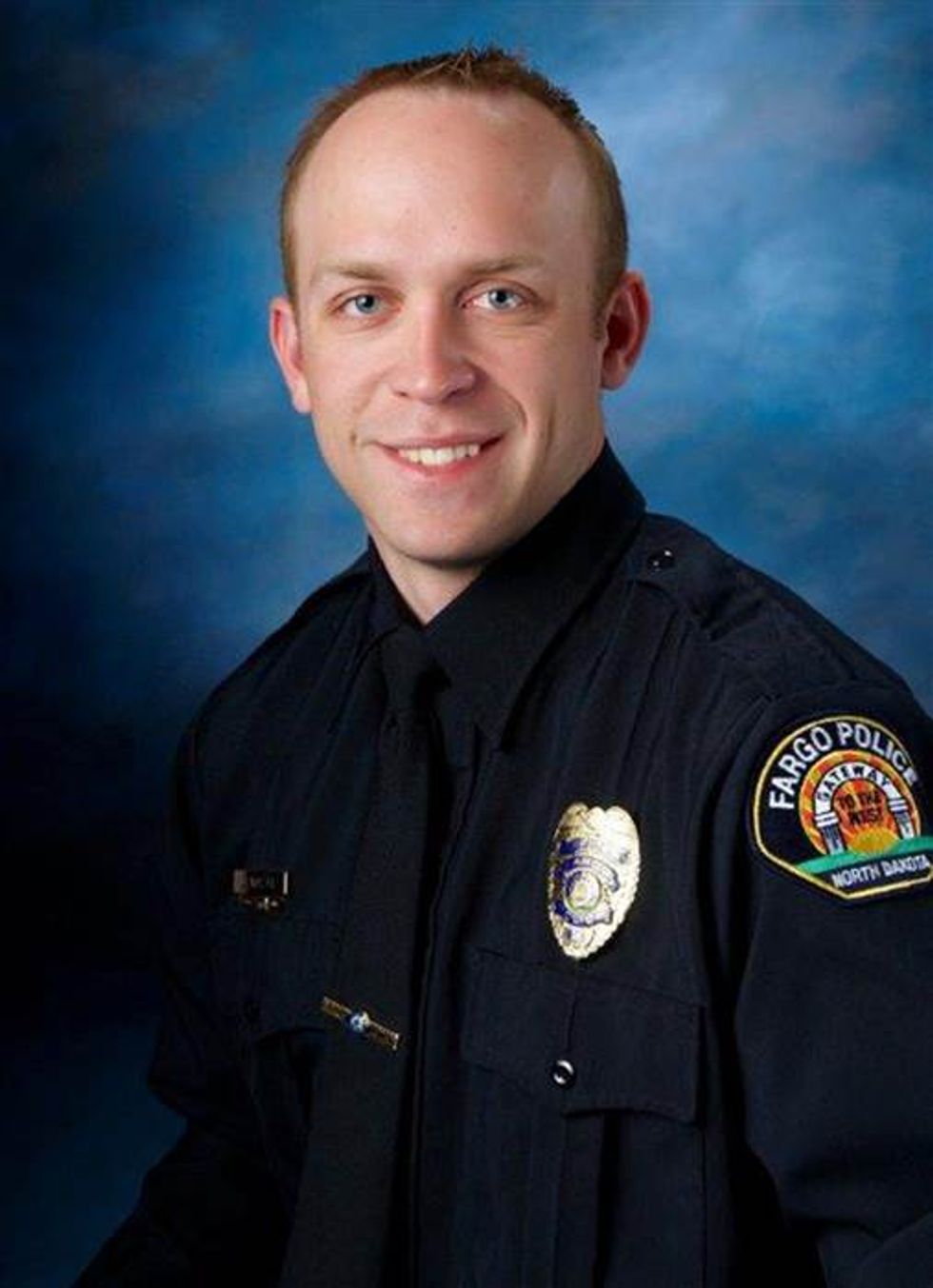 Image source: Fargo Police Department
Police Officer Jason Moszer, 33, who responded to a report of domestic violence at the home Wednesday evening, was struck by the suspect's gunfire, Fargo Deputy Police Chief Joe Anderson said.
A SWAT team in an armored vehicle retrieved the injured officer and took him to a medical facility, where his family was with him.
"They are in the process of saying goodbye to him," a tearful Todd said at a news conference early Thursday.
Anderson said authorities tried to communicate with the suspect through negotiators, but that he had not responded. Authorities were not sure of his identity, Anderson said.
The incident began in one of Fargo's older residential neighborhoods near downtown around 7 p.m. after the man's son called dispatchers and said the suspect had fired a gun at his mother, the suspect's wife. The caller and his mother were able to escape the home unharmed, Anderson said.
As law enforcement arrived, a standoff ensued, with the suspect firing multiple rounds from inside the property, Anderson said.
The suspect then called dispatchers and told them to evacuate nearby houses because he planned to open fire. Police conducted door-to-door checks on neighbors and don't believe anyone else was injured, Anderson said.
Residents were alerted through phone and text messages shortly before dawn that they need no longer shelter in place.