Actress Candice Bergen remembers little about her date with Republican presidential candidate Donald Trump during their time in college – except that there was a great deal of burgundy.
"I have no memory of it," Bergen told People Magazine. "I just remember that he was wearing a three-piece burgundy suit, and burgundy boots and a burgundy limousine. He was very coordinated."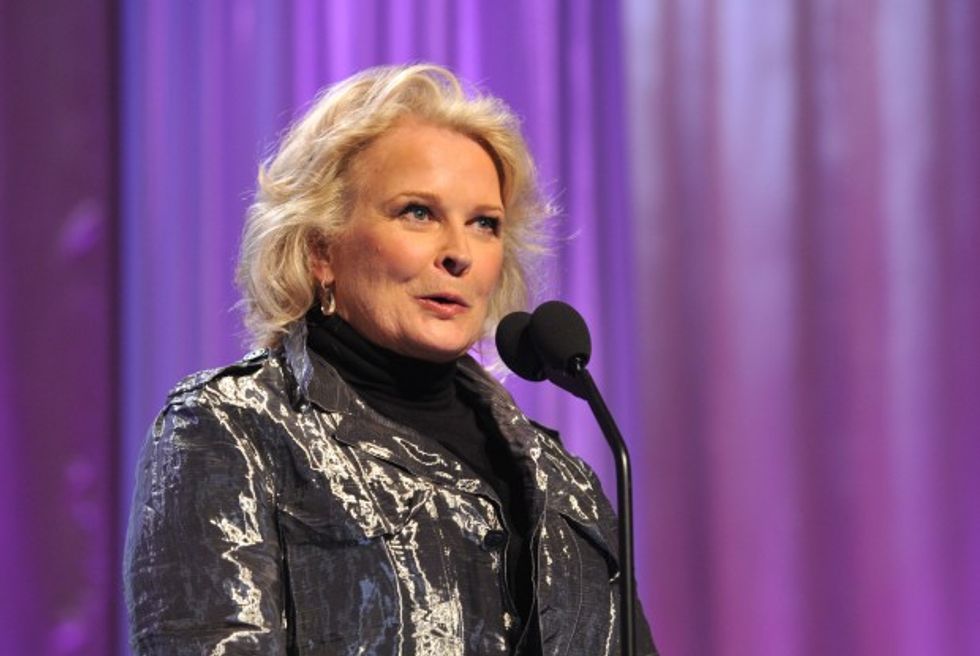 HOLLYWOOD, CA - FEBRUARY 05: Candice Bergen on stage at the 2011 Writers Guild Awards at Renaissance Hollywood Hotel on February 5, 2011 in Hollywood, California. (Photo by Craig Barritt/Getty Images for WGAw)
Bergen, known for playing the title role in the hit TV series "Murphy Brown," said that she wasn't interested in Trump and that "it was a very short evening."
"He's always been very nice to me since," she added.
Asked about Trump's campaign, Bergen said, "I thought it was funnier a few months ago," adding that she is a supporter of Democratic presidential candidate Hillary Clinton.
Trump told The New York Daily News last summer that he had asked Bergen out while they were students at the Wharton School of Business.
"She was so beautiful," he said. "She was dating guys from Paris, France, who were 35 years old, that whole thing. I did make the move. And I must say, she had the good sense to say, 'absolutely not.'"