Most people would agree that love is complicated, but thanks to science, it's just gotten a whole lot more complicated. Before you buy your valentine chocolate or flowers, you might consider undergoing a DNA test to figure out whether or not you're wasting your together.
An online company professes that it can determine a couple's compatibility based on a swab of saliva.
Toronto-based startup Instant Chemistry offers couples an at-home DNA test kit to help them understand if their relationship is designed to last.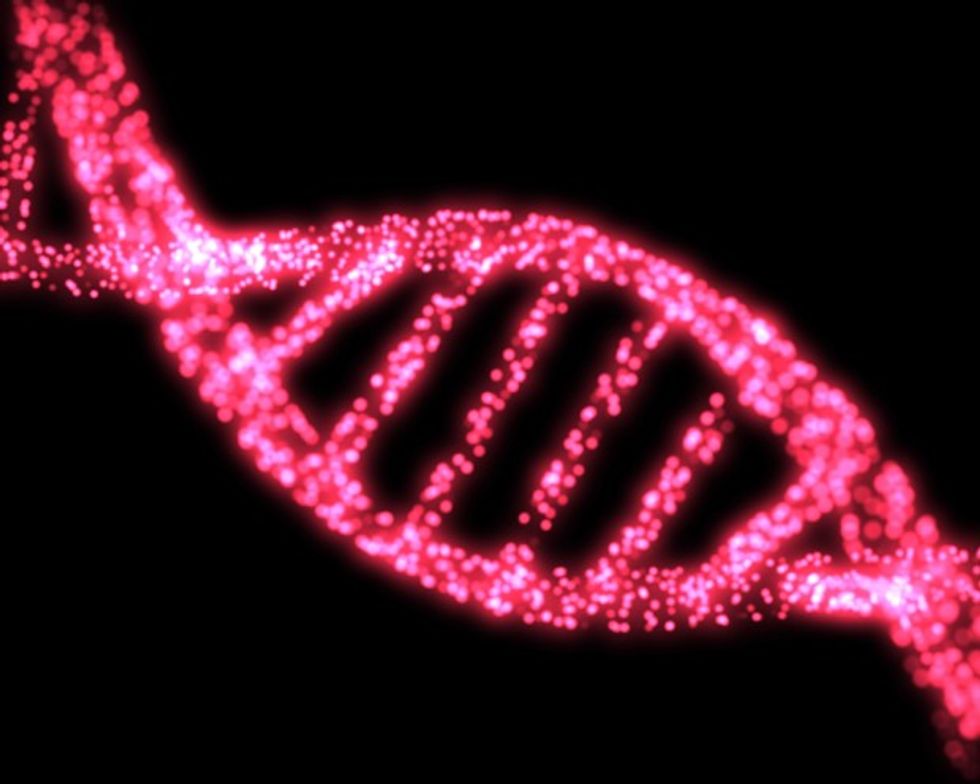 Photo credit: Shutterstock
CBSDFW-TV conducted an consumer study with two couples to see if the company's claims were true.
Max and Donna Feuchter, married for 32 years, were pretty confident that their results would confirm what they've known all along: they were meant for each other.
Recently engaged Chelsea Fehringer and Brian Hudson were pretty confident as well, but the results of their test might prove more intriguing as the two had less time on their side.
When asked prior to taking the test why he and his wife have stayed together so long, Max Feuchter offered a simple answer: "I have no idea. It just works."
Fehringer shared that, for Brian and her, love really wasn't all that complicated.
"We knew fairly early that this was something special," she said.
To start, each couple took a short personality test to determine psychocompatibility, according to Instant Chemistry.
Then, they spat into test tubes and sent their DNA away to the Instant Chemistry Lab, where their serotonin dopamine and oxytocin was tested. Each of the tests assessed how a person reacts in an emotionally taxing situation and handles stress.
The company also claims the DNA test can determine how physically attracted each partner is to the other by studying a gene called HLA.
The Feuchters scored 80 percent on their compatibility score.
"I guess that's why we been together so long," laughed Donna Feuchter.
Fehringer and Hudson scored a 77 percent compatibility score.
"The wedding is still on," Hudson joked.
Instant Chemistry's tests cost $149 per couple and results take about a week to receive. The results consist of a compatibility score and a love manual that analyzes personality and DNA.
Take the guesswork out of your relationship with our DNA & psychological Couples Kit! https://t.co/QW9pVS1RdT pic.twitter.com/i0akAdhZpB

— Instant Chemistry (@InstantChem) November 21, 2015
Each couple said certain descriptions in the manual were completely accurate.
"It said my personality was good for a stressful job where I have to make decisions and can't second-guess," Fehringer, a producer at CBSDFW-TV, said.
But the results weren't perfect.
"I don't think I experience high stress levels," Feuchter said.
Both pairs said that they enjoyed unmasking the mystery and learn more about each other, but all agreed that the stakes should never be that high.
The people at Instant Chemistry agree that the experience should be as the couples described and should never dictate a breakup.
The company told CBSDFW-TV that it plans to launch a dating site next fall that will allow clients to use their own DNA to get a date.
__
Front page photo courtesy of Shuttershock.