One leading U.S. Supreme Court analyst believes President Barack Obama will choose Attorney General Loretta Lynch to replace staunch conservative Justice Antonin Scalia, who died Saturday.
Tom Goldstein, who runs the popular SCOTUSblog first predicted Ninth Circuit Judge Paul Watford was among Obama's top choices for the position, but he later revised his blog post, predicting Lynch, 56, to be the president's "most likely candidate" for the high court.
"The fact that Lynch was vetted so recently for attorney general also makes it practical for the president to nominate her in relatively short order," Goldstein posited.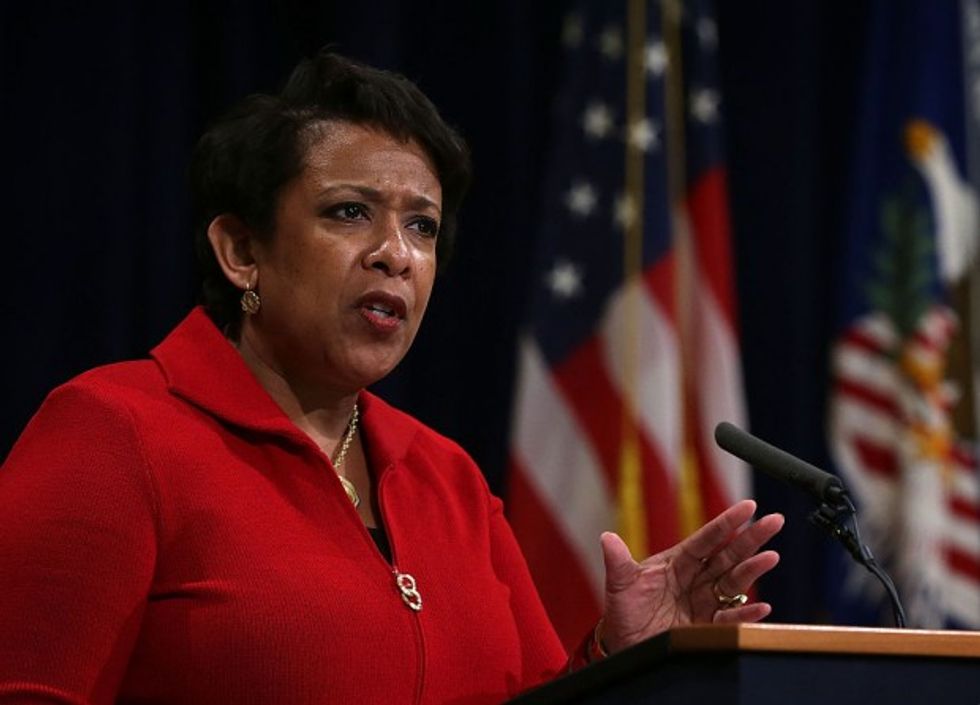 Attorney General Loretta Lynch speaks during an event at the Justice Department, Jan. 14, 2016. (Getty Images/Alex Wong)
In addition, Goldstein said Lynch is a "very serious possibility" because she is "admired" within the Obama administration. The analyst also says, due to her history as a career prosecutor, it is "very difficult to paint her as excessively liberal."
However, fearing the idealogical views of the individual Obama would nominate, Senate Majority Leader Mitch McConnell (R-Ky.) has said he should wait, handing the responsibility of appointing a new justice to the incoming president. Several Republican presidential contenders have made that same argument.
Should Lynch be nominated, she would be the first black woman to ever be tapped for the Supreme Court, which has the potential to give the GOP political troubles during an election year if they do not even consider her nomination, Goldstein wrote, adding that he fully believes the president will choose a black nominee.
"I think the administration would relish the prospect of Republicans either refusing to give Lynch a vote or seeming to treat her unfairly in the confirmation process," Goldstein wrote. "Either eventuality would motivate both black and women voters."
—
Follow the author of this story on Twitter: