On Tuesday morning, a tornado touched down in Pompano Beach, Florida, and was captured on the dashcam of resident Anthony Joseph Ciarrocchi. The tornado reportedly caused power outages and property damage but no injuries.
Ciarrocchi was driving one of the vehicles that navigated through the flying debris and driving rain.
The dashcam shows it all started very innocently. As the video begins and the rain starts falling, Ciarrocchi is heard singing, "My car is dirty, oh yes, it is. It doesn't like me, it wants a wash."
Almost two minutes into the video, things changed dramatically. The skies quickly darken and the driver is heard commenting, "Hey, who turned out the lights?"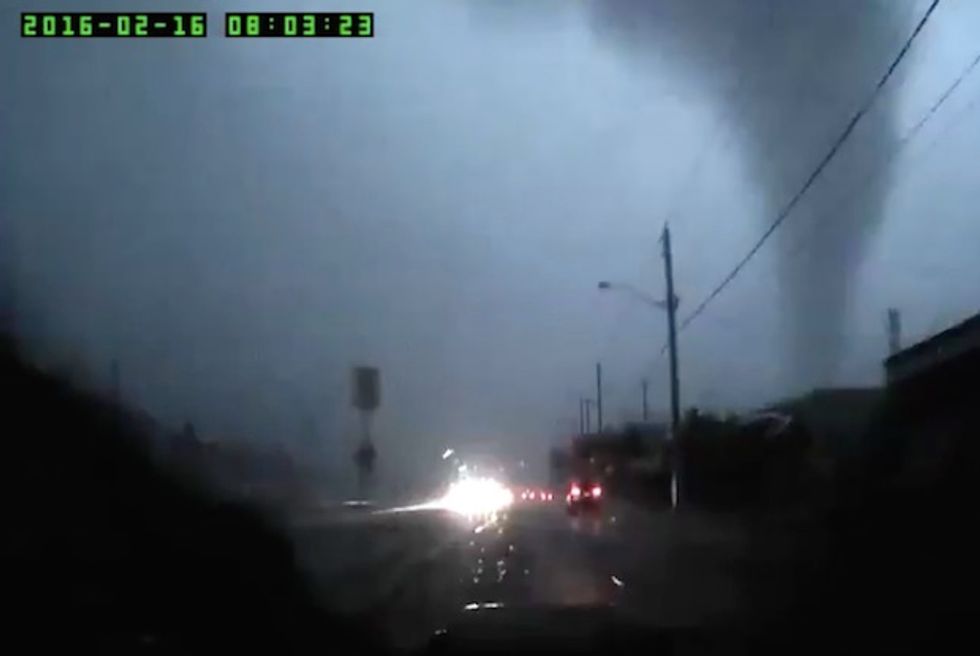 Image source: YouTube
In the right side of the video, a funnel cloud begins to form as heavy rain starts pelting the car. Ciarrocchi appears to see it but misidentifies the tornado, shouting, "That's a swale there, boy, that's a swale!"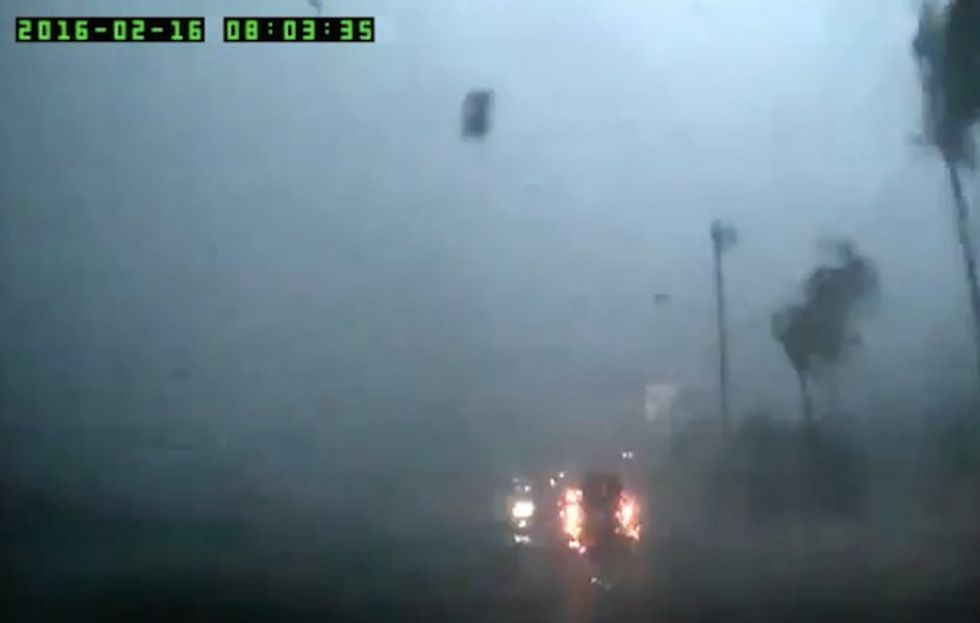 Image source: YouTube
Dodging debris and stopped cars, Ciarrocchi once again fails a basic weather test, mistakenly calling the tornado a hurricane, screaming, "Oh s**t! I'm in a hurricane, dude!"
(Content warning: Extreme language)
(H/T: Anthony Joseph Ciarrocchi)
—
Follow the author of this story on Twitter and Facebook: