Democratic White House hopefuls former Secretary of State Hillary Clinton and Vermont Sen. Bernie Sanders are virtually tied in Nevada, according to a CNN poll released Wednesday.
The two candidates are at 48 and 47 percent respectively. The last time the poll was conducted in early October, Vice President Joe Biden was included as an option and had 12 percent support. Clinton was at 50 percent and Sanders was at 34 percent.
Nevada caucus voters are more decided than they were in October, with 62 percent saying they've now made up their minds who to support, compared to 30 percent in October.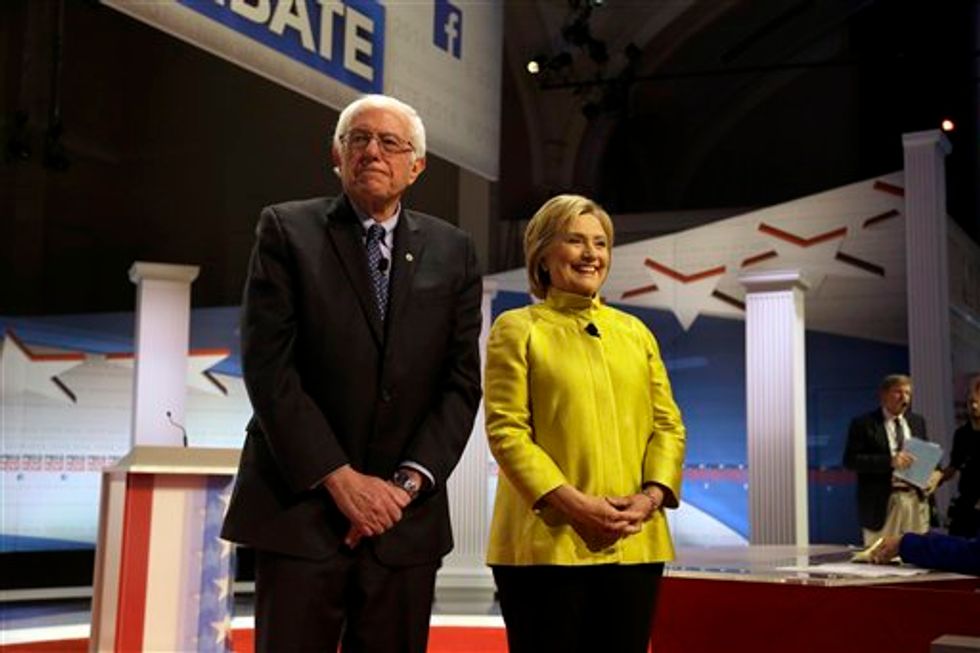 Bernie Sanders and Hillary Clinton take the debate stage in Milwaukee. (AP/Tom Lynn)
Thirteen percent of likely caucusgoers are leaning toward a candidate, and 15 percent are still truly undecided.
One interesting data point in the CNN poll is that on every issue, voters polled said they think Clinton would do a better job than Sanders — on the economy, health care, race relations, foreign policy and immigration.
Only the economy was close — 48 percent of voters said they think Clinton will handle the economy best, and 47 percent said Sanders would do a better job. On foreign policy, Clinton was at 68 percent, compared to Sanders' 28 percent. On every other issue, Clinton led by at least 15 percent.
Clinton and Sanders will face off in an MSNBC town hall in Las Vegas Thursday night.
—
Follow the author of this story on Twitter and Facebook:
[facebook //www.facebook.com/plugins/like.php?href=