Right on the heels of her criticism of Beyoncé's controversial Super Bowl performance and her intense conversation about the Black Lives Matter movement with a prominent black radio personality, Blaze TV host Tomi Lahren shared an opinion some might find surprising.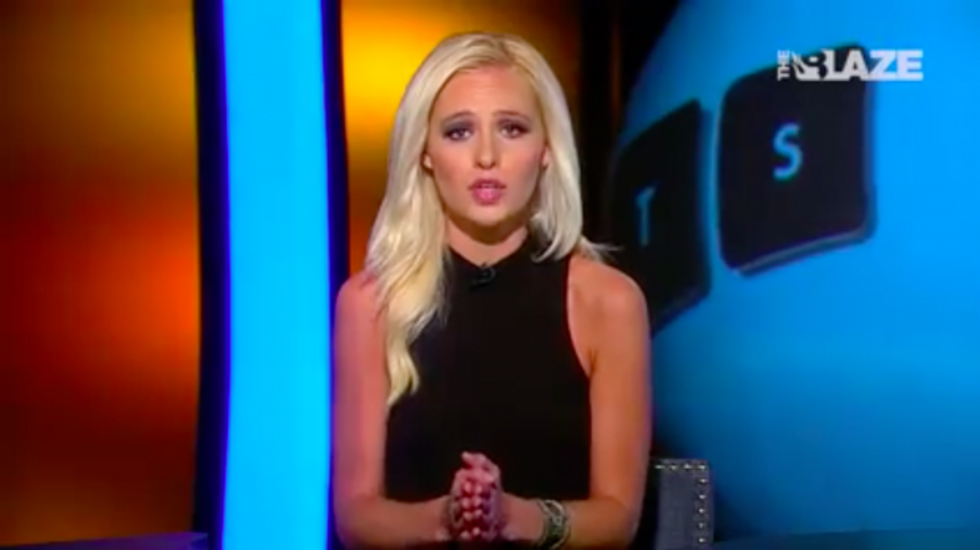 Image source: TheBlaze TV
The conservative personality told viewers Wednesday night that not only did she enjoy Kendrick Lamar's controversial performance at the Grammy Awards Monday night, she said she found it "refreshing."
"For those that think Kendrick's performance scared white people, you're wrong. Kendrick Lamar actually writes his songs, he speaks his truth. It's refreshing to hear a hip-hop artist rap about something other than drugs, sex and violence — I say this as someone who happens to love rap music," Lahren said.
Lahren asserted that she has "no problem with artists using their platform to send political messages," adding that, the Grammy Awards "is a great place to do it" since it is a music event.
TheBlaze TV host said Lamar's performance was "very different" from Beyoncé's Super Bowl exhibition, which was a tribute to the Black Panthers.
"Kendrick Lamar payed homage to the African-American struggle as part of the story. He didn't salute a violent organization, he didn't point the finger at law enforcement and he didn't use the stage to divide us against them," Lahren said.
"[Beyoncé], a proponent of gun control, took the stage with bullets strapped across her chest, dancers with Black Panther berets and shook her butt at halftime," she continued. "Entertaining? Maybe. Revolutionary? I don't think so."
Lahren later said that there is "no doubt black Americans have gone through hell" in the U.S., but said everyone goes through struggles and "pretending you're the only oppressed or victimized group is wrong."
"You're right, pro-black doesn't mean anti-white. But a white person can be critical of a black person without some kind of racist motivation. If some would understand that, maybe we could get somewhere," Lahren added.
The conversation then turned toward two-time Album of the Year winner Taylor Swift and her run-in with rapper Kanye West.
"Taylor, being the classy adult she is, didn't start a feud with Kanye. She didn't write a song about white female power, she didn't shake her butt with bullets strapped to her chest, yet she won Album of the Year," Lahren said.
Watch the video:
—
Follow the author of this story on Twitter: