Donald Trump is calling for a boycott of Apple after the technology giant refused to help the FBI gain access to to the iPhone used by one of the San Bernardino shooters.
Meanwhile, the billionaire businessman continues to tweet from his iPhone.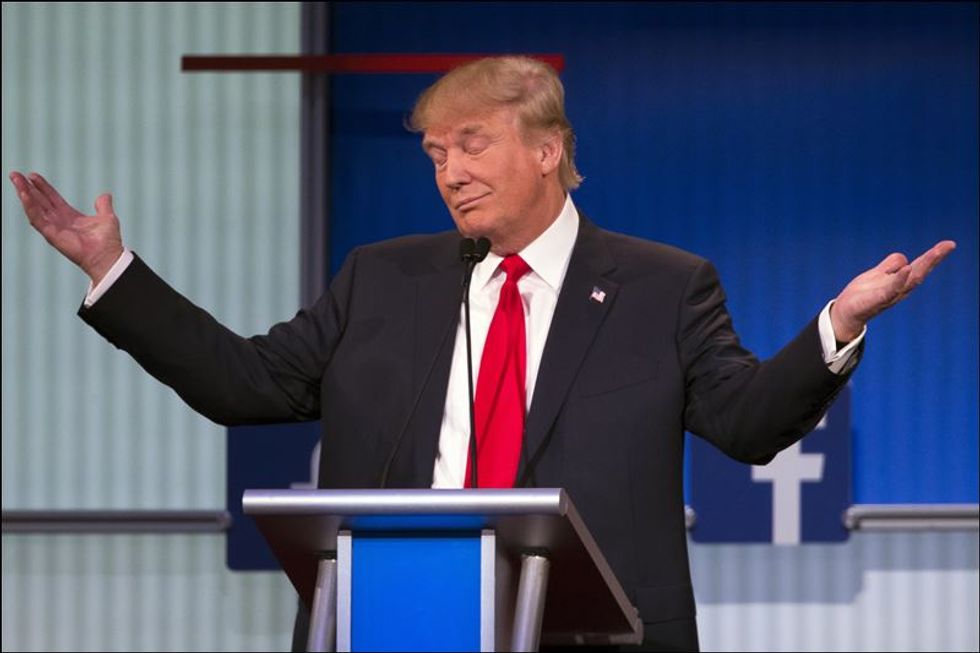 Image source: CNN
Trump made the suggestion at a rally in South Carolina, hours ahead of Saturday's first-in-the-South primary.
"What I think you ought to do is boycott Apple until such time as they give that security number," Trump told his audience in Pawley's Island. "How do you like that? I just thought of it. Boycott Apple!"
But many on social media were quick to acknowledge that Trump, who has said before that he often composes his own tweets, continued tweeting from his iPhone, one of Apple's products, after his call to boycott the company.
The Republican presidential candidate's latest tweet, in which he shares a screenshot showing him in first place in a South Carolina poll, also shows that Trump issued the tweet with his iPhone.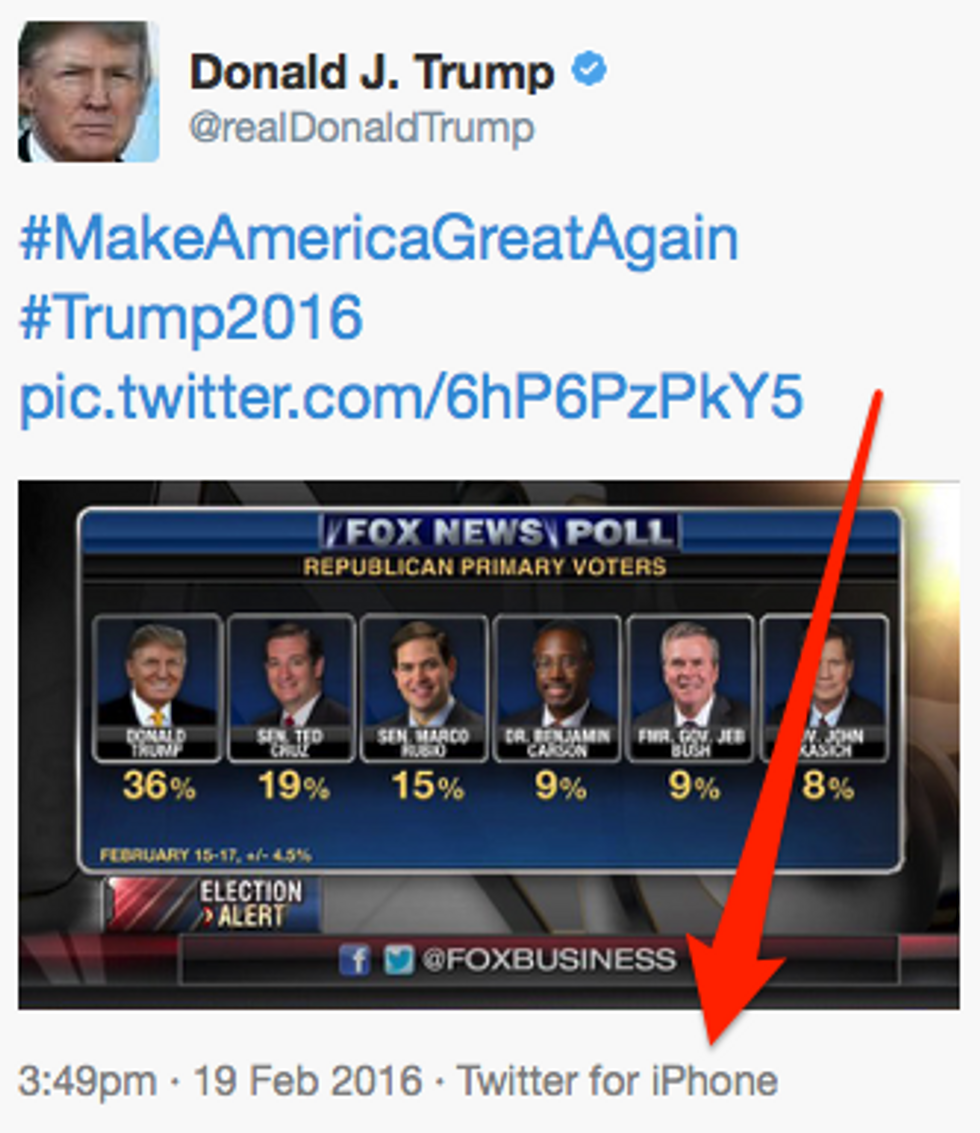 Image source: Twitter/@AntDeRosa