A man was delivering Chinese food in East Harlem when a teenager attacked him without warning, pushing him to the ground and then ripping bags of food from his hand. The New York Police Department is currently investigating the incident and trying to locate the suspect, according to DNAinfo.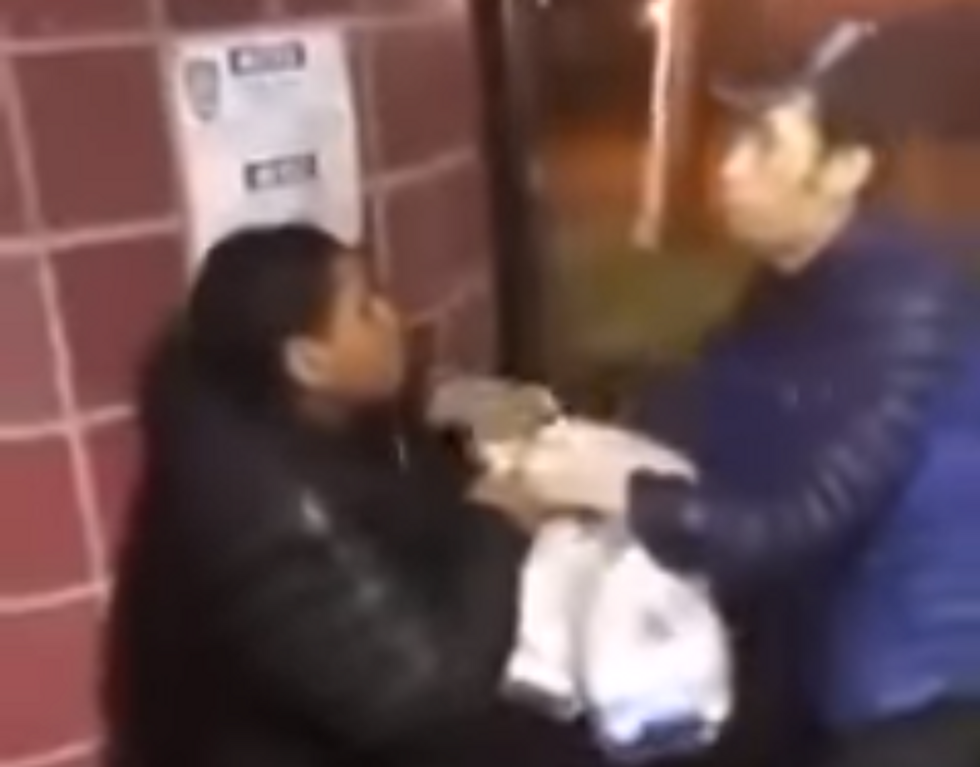 YouTube
Video of the attack, which was posted on World Star Hip Hop, shows the delivery man enduring nearly a minute of abuse at the hands of his attacker while unidentified onlookers laugh and encourage the suspect to hit and rob the man.
But after initially remaining passive, the delivery man suddenly fights back with a flurry of punches. The act of self-defense appeared to catch the suspect completely off guard.
The delivery man then screams for someone to "call 911," but the laughing onlookers only mock his accent.
A group of adults arrived shortly after the scuffle and seemingly ended the attack. Watch the video below (Warning: strong content):
A police source reportedly told DNAinfo that the suspect seen in the video might go by the nickname "Scooter." It wasn't immediately clear when the incident took place.
---