Internet news mogul Matt Drudge has called the Republican race for Donald Trump.
Moments after the billionaire businessman sailed to an easy victory in the Nevada caucus Tuesday night, Drudge declared him the victor in the fight for the GOP nomination.
"THE NOMINEE," Drudge wrote.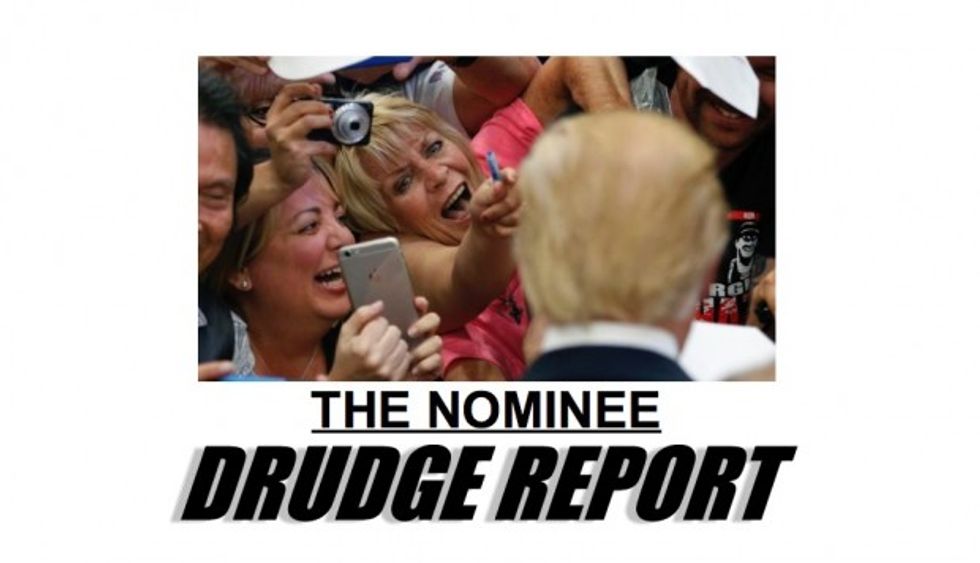 Image source: Screen grab
The conservative news aggregator, who seemingly supports Trump, added additional thoughts on Twitter.
"There has been little doubt for months... AND ZERO DOUBT TONIGHT!" Drudge wrote.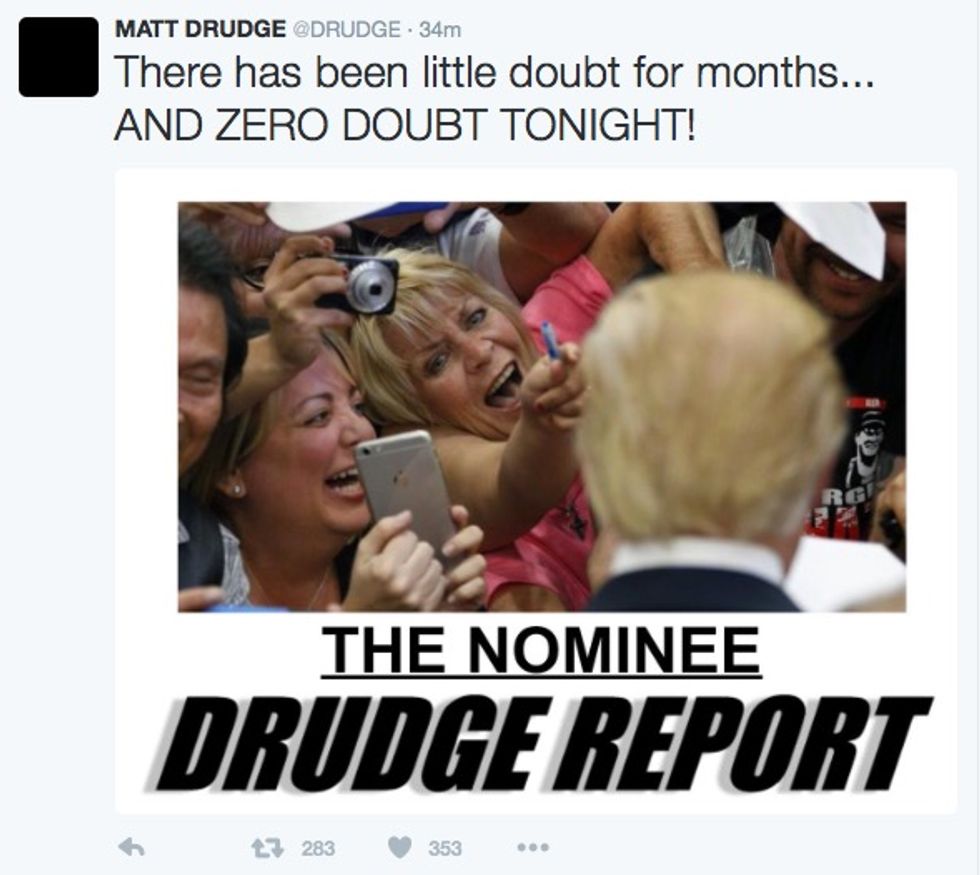 Image source: Twitter
—
Follow the author of this story on Twitter and Facebook: