Actress Jennifer Garner grew up going to church every week — a practice that she said halted when she made her way to Tinseltown.
But she told an audience on Sunday that her starring role in the new film "Miracles From Heaven" recently changed all that, leading her and her children to start going to a local Methodist church again, People Magazine reported.
"I grew up going to church every Sunday of my life, and when I did move to L.A., it wasn't something that was just part of the culture in the same way, at least in my life," Garner said during a Q&A following Sunday's premiere of the movie in Dallas, Texas. "But it didn't mean that I lost who I was."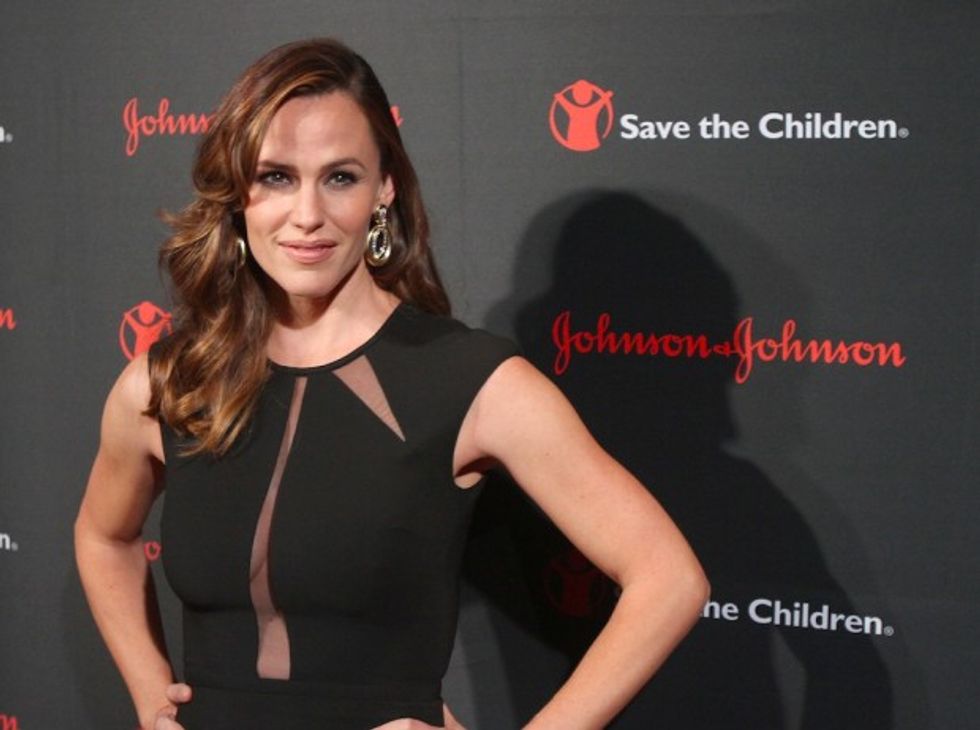 Actress Jennifer Garner attends the Save the Children 3rd Illumination Gala at The Plaza Hotel on Tuesday, Nov. 17, 2015, in New York. (Photo by Donald Traill/Invision/AP)
Something changed for Garner after she agreed to play the role of Christy Beam — a mother whose daughter, Annabel, survived a harrowing, real-life ordeal during which she was trapped for hours inside of a hollowed-out tree.
Beam, who published a book in 2015 that was also called "Miracles From Heaven," has widely discussed her family's claims that Annabel experienced a series of purported miracles, including meeting Jesus during the tree ordeal and a dramatic healing after her fall.
Listen to Christy Beam discuss her daughter's story on a 2015 episode of The Church Boys podcast below:
The Beam family's story truly resonated and had a profound impact on Garner.
"There was something about doing this film and talking to my kids about it and realizing that they were looking for the structure of church every Sunday," the actress said. "So it was a great gift of this film that it took us back to finding our local Methodist church and going every Sunday. It's really sweet."
Listen to Garner speak about Hollywood and faith below:
Garner said that she loves the message embedded in "Miracles in Heaven," specifically the inspiring story of faith that underpins it.
She also made similar comments while visiting T.D. Jakes' church The Potter's House in Dallas, Texas, on Sunday, joining the Beam family and "Miracles From Heaven" producer DeVon Franklin for an event there, the Christian Post reported.
"I fell so in love with this family, I fell so in love with their love for each other. I fell so in love with their faith," Garner said, going on to speak specifically about Christy Beam. "It was a transformative experience to play this woman right here, she made me stronger."
We'll leave you with the "Miracles From Heaven" trailer below. The film releases nationwide on March 18:
(H/T: People)
--
Follow the author of this story on Twitter and Facebook: