In a play on words regarding their website's terminology, Facebook encourages employees and visitors to write on their office walls. According to a report by Gizmodo, some Facebook employees have been crossing out the phrase "Black Lives Matter" on the walls in order to replace it with the phrase "All Lives Matter" at the company's Menlo Park, California, office.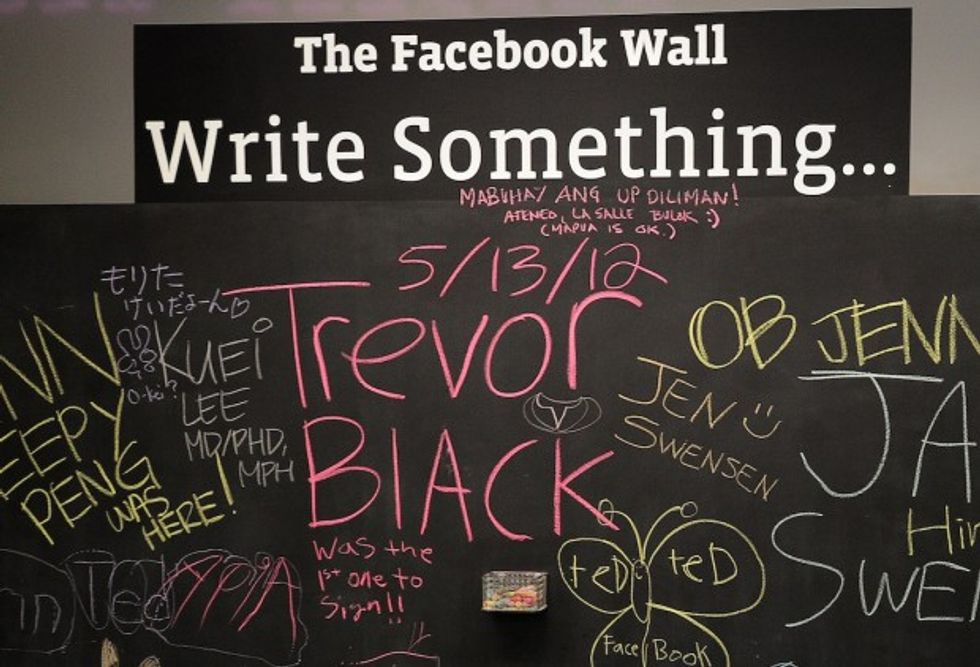 The Facebook wall chalkboard encourages employees to "write something" at the Facebook main campus in Menlo Park, California. (Robyn Beck/AFP/GettyImages)
In an internal message to employees obtained by Gizmodo, Facebook CEO Mark Zuckerberg wrote that he considers the behavior "malicious."
"There have been several recent instances of people crossing out 'black lives matter' and writing 'all lives matter' on the walls at MPK," Zuckerberg wrote. "Despite my clear communication at Q&A last week that this was unacceptable, and messages from several other leaders from across the company, this has happened again."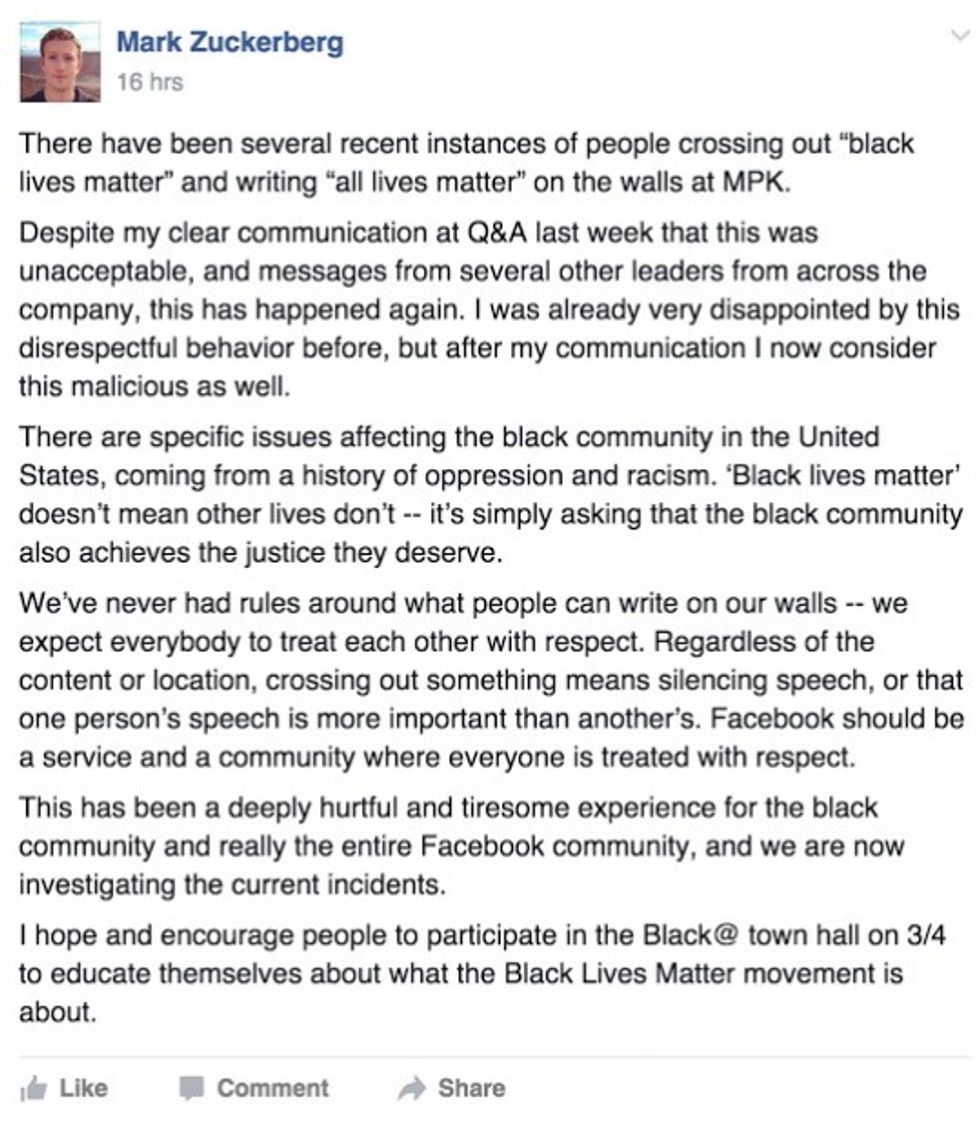 Image source: Gizmodo
"I was already very disappointed by this disrespectful behavior before, but after my communication, I now consider this malicious as well," he added.
Zuckerberg wrote that Black Lives Matter addresses "specific issues affecting the black community in the United States, coming from a history of oppression and racism."
"'Black lives matter' doesn't mean other lives don't — it's simply asking that the black community also achieves the justice they deserve," he said, adding, "We've never had rules around what people can write on our walls. We expect everybody to treat each other with respect."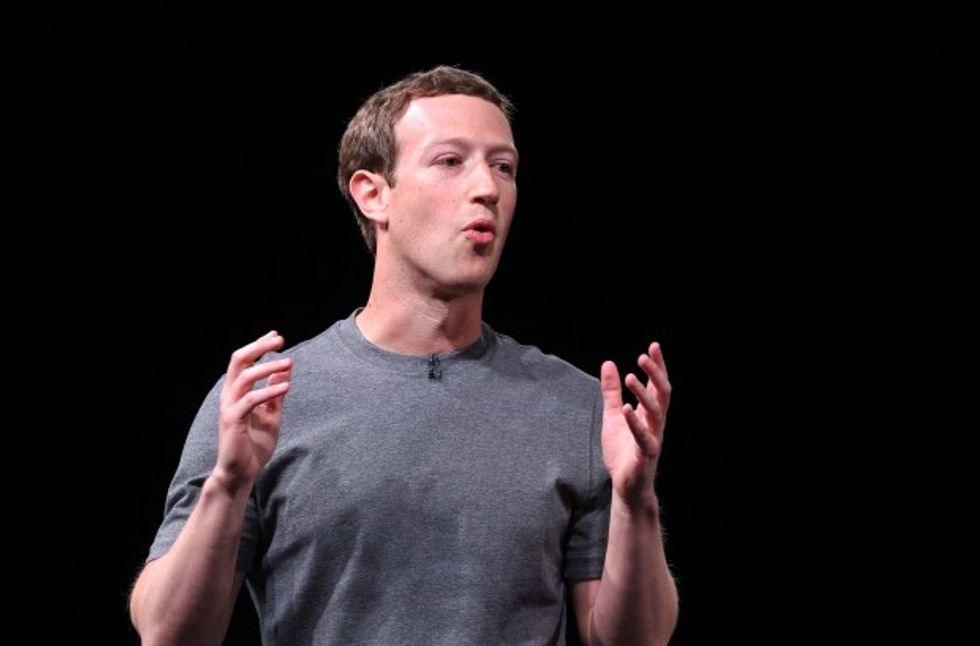 Facebook CEO Mark Zuckerberg speaks during a press conference in Barcelona. (Lluis Gene/AFP/Getty Images)
According to USA Today, "A fraction of the tech work force in Silicon Valley is African-American and little progress has been made to address the problem." Two percent of Facebook's employees are African-American.