Jerusalem Mayor Nir Barkat responded Thursday to British Prime Minister David Cameron's harsh criticism of Jewish settlements, suggesting the British leader was ignorant of the "reality on the ground" in Jerusalem. Barkat also argued that people, regardless of their faith, should be allowed to live wherever they please.
"In Jerusalem, like in London, every resident has the right to live in any place he wants, where discrimination based on religion, race or sex is prohibited!" Barkat posted on Facebook.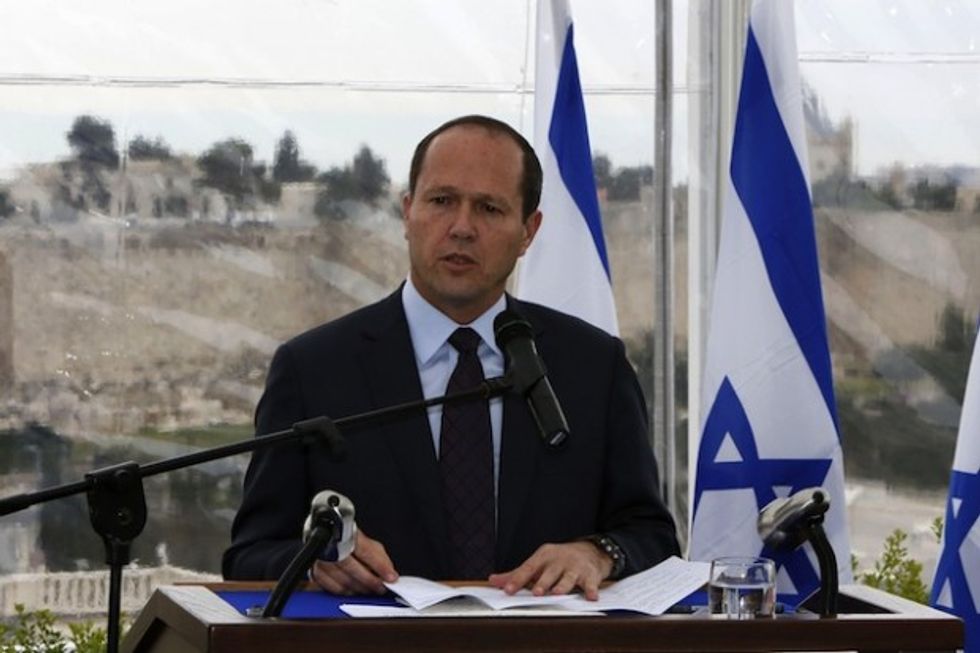 Backdropped by Jerusalem's Old City Ottoman walls, Jerusalem Mayor Nir Barkat speaks during a joint press conference with Israeli Prime Minister Benjamin Netanyahu (unseen) on Feb. 23, 2015, a day after Barkat and his bodyguard apprehended a young Palestinian who stabbed an ultra-Orthodox Jew in Jerusalem. (Gali Tibbon/AFP/Getty Images)
"Can anyone imagine a resident of a particular faith being prohibited from living in one of London's neighborhoods?" the mayor asked Cameron.
Cameron on Wednesday called Israel's building of Jewish neighborhoods in the West Bank and east Jerusalem "genuinely shocking."
"I am well known as being a strong friend of Israel but I have to say the first time I visited Jerusalem and had a proper tour around that wonderful city and saw what has happened with the effective encirclement of east Jerusalem — occupied east Jerusalem — it is genuinely shocking," he told lawmakers in the House of Commons.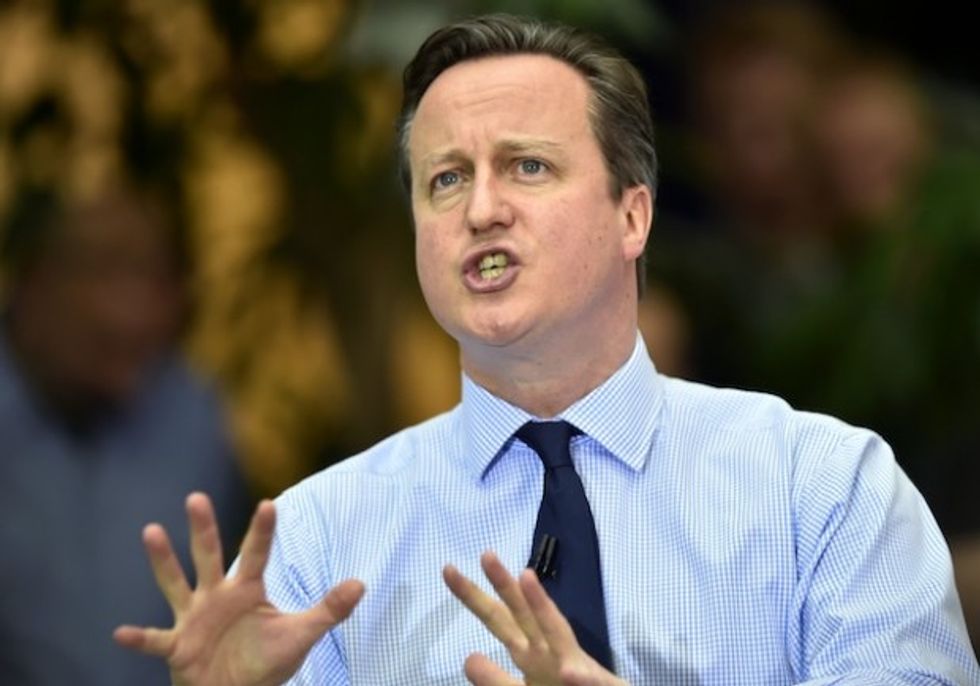 British Prime Minister David Cameron delivers a speech on the European Union to workers and guests at the headquarters of O2 on Feb. 23 in Slough, United Kingdom. (Hannah McKay/WPA Pool/Getty Images)
"[W]e do not support illegal settlements, we do not support what is happening in east Jerusalem, and it's very important that this capital city is maintained in the way that it was in the past," the British leader added.
Barkat responded, "Cameron is mistaken in his statements due to a lack of knowledge and facts of the reality on the ground."
"What building in the east of the city is he shocked by?" Barkat asked. "By the new and advanced schools that we have built there? By the new roads we are paving there? By the child care clinics and community centers that we opened?"
He also argued that Palestinian residents of Jerusalem have a higher standard of living than citizens of neighboring countries.
"Where exactly are they investing such [as us]: In the Palestinian Authority? Syria? Iraq? The situation of residents of east Jerusalem is better today than in all of the countries surrounding us, certainly better than in the time of the British Mandate," Barkat said, referring to the period of British rule of the area between World War I and World War II.
Israel has faced a wave of nearly daily Palestinian stabbing attacks since September, many of which have targeted Jerusalem. Barkat — a licensed gun owner — has called on residents of Jerusalem with gun licenses to carry their weapons with them at all times to defend themselves in the event of an attack. Barkat along with his bodyguard last year tackled a Palestinian assailant who had stabbed an ultra-Orthodox Jew near City Hall in Jerusalem.