Dash cam video out of Belarus, captured the moment a police officer used his own body to shield a teenager from being struck by a vehicle.
The officer, identified as Sergei Batalko, was crossing the street in Vitebsk on Wednesday. Another vehicle's dash cam shows the two pass in front of it, before a minivan in the other lane veers into them. And what the officer does next is nothing short of heroic.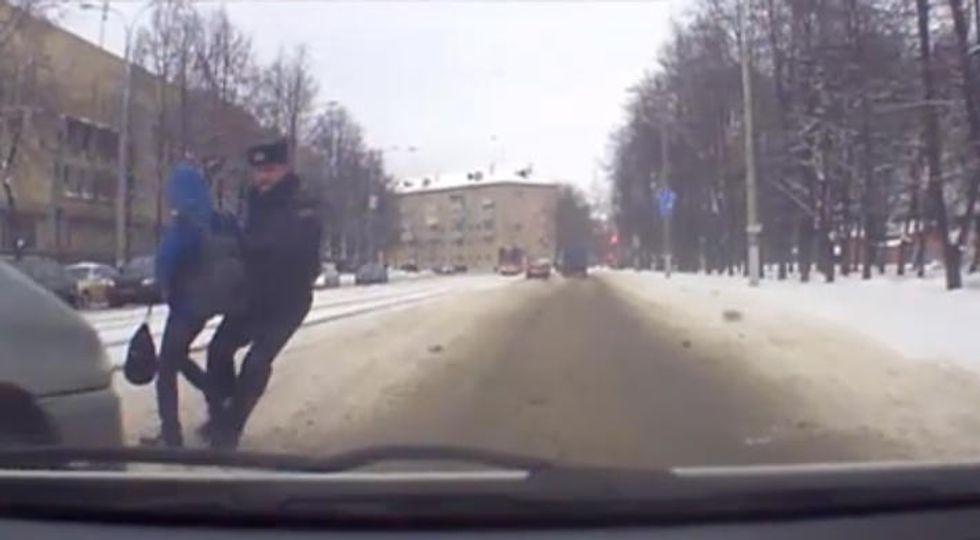 Image source: Foxnews.com
Batalko is seen in the footage grabbing the boy and turning around, acting as a shield between the younger individual and the moving vehicle. The two were thrust onto the van's hood as a result.
The boy was unharmed and the officer suffered a bruised leg but is expected to be fine, according to the Telegraph.
The driver of the van has been charged with a traffic offense, Global News reported.