WASHINGTON (TheBlaze/AP) — Donald Trump called a violent altercation between a protester and audience members at one of his rallies "really amazing to watch."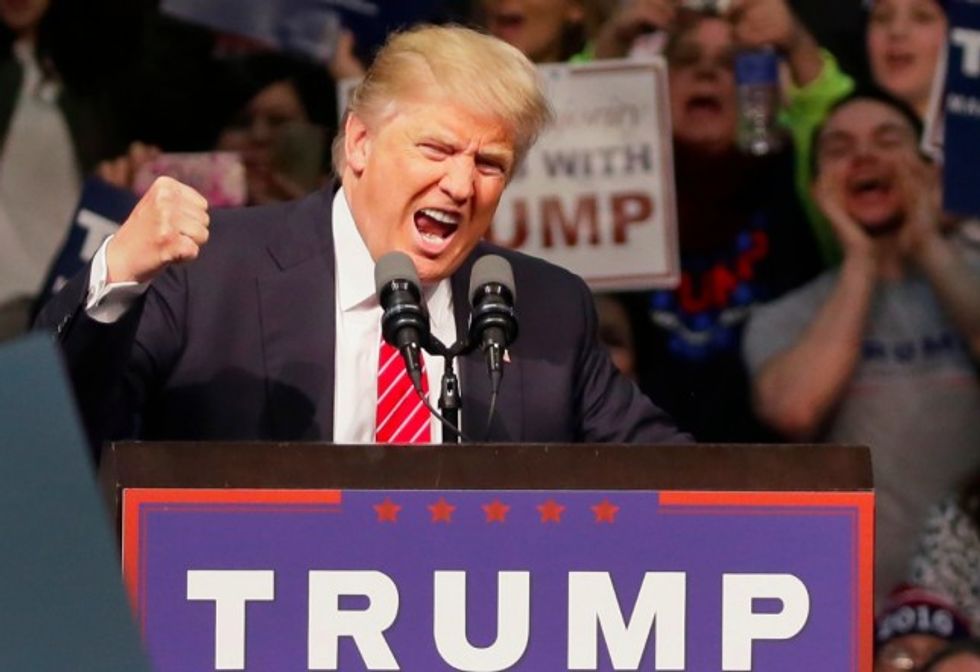 Republican presidential candidate Donald Trump gestures while speaking at a rally at Macomb Community College, Friday, March 4, 2016, in Warren, Mich. (AP Photo/Carlos Osorio)
The Republican presidential frontrunner on Friday told a Warren, Michigan, audience that he's tired of political correctness when it comes to handling protesters. Trump was interrupted several times during his remarks Friday by yelling protesters, as he often is at his events.
During one interruption, Trump said, "Get him out. Try not to hurt him. If you do I'll defend you in court."
He then recalled an incident at a New Hampshire rally where a protester started "swinging and punching." Trump said some people in the audience "took him out."
"It was really amazing to watch," he said.
Trump described the protester a "seriously tough cookie. The guy looked like an NFL football player. We had four guys, they jumped on him, they were swinging and swinging. The next day we got killed in the press. And we were too rough. Gimme a break."
Trump called the reaction "one of the many reasons our country is going to hell."
Here's video of the full rally in Warren, Michigan. Trump's relevant remarks begin after the 1:19:38 mark: