GoogleTrends has released data about what viewers of the Republican presidential debate Thursday evening were searching for online.
According to data from GoogleTrends, here are the most searched questions about each candidate that participated in the debate:
Here are the most searched topics during the debate:
Users were also curious about a few topics unrelated to policy:
The Washington Post tracked Google searches for each candidate surrounding the discussion on the stage.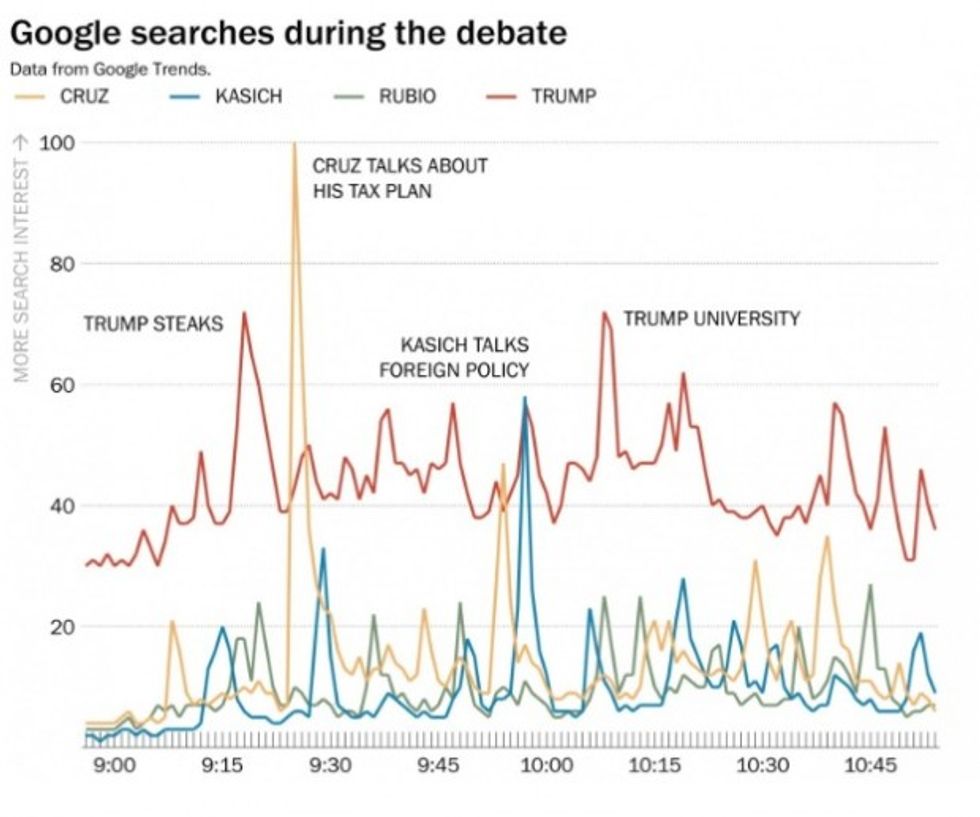 Image source: The Washington Post
Searches regarding the possibility of a brokered convention also spiked during the debate.