The Obama administration's proposed new fiduciary rule could mean that financial talk show hosts such as Dave Ramsey, Suze Orman, Jim Cramer and others would be regulated by the government based on the advice they give their audience about money, according to a report examining the regulation that could take effect next month.
The new Department of Labor rule is promoted as requiring more disclosures on third-party compensation for financial advisers, but the rule explicitly covers those who give investment advice and receive compensation "from any source."
"In fact, according to some observers, the rule may even extend to television and radio hosts who give advice to individual callers," said the report from the Competitive Enterprise Institute, a free-market think tank in Washington, D.C.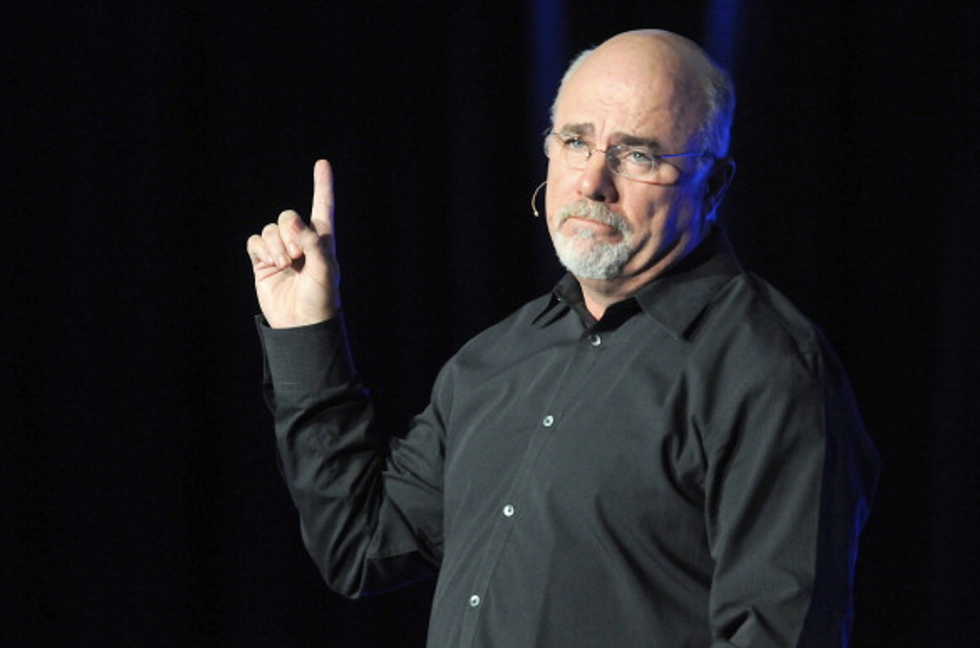 Personal finance guru Dave Ramsey speaks to a crowd of thousands at his event "Dave Ramsey's Total Money Makeover LIVE" at Cox Convention Center in Oklahoma City, Oklahoma, Feb. 19, 2011. (Jackson Laizure/Getty Images)
"I believe it would be a violation of the First Amendment and I think the Founding Fathers would think it would be a violation, but it could take years to decide this in court," the study's author John Burlau, a CEI senior fellow, told TheBlaze. He added, "I hope this wakes up members of Congress in both parties."
The report goes on to site a financial expert on the potential for such abuse.
"Under the proposed regulation, investment advice from a radio host to a caller regarding the caller's own investment issues would appear to be fiduciary advice if the advice addresses specific investments," the CEI report quotes Kent Mason, a partner in the Washington law firm of Davis & Harman, as saying in an email response.
So, compensation that Ramsey, Orman or other financial talk show hosts get from their stations or perhaps from the book publishers could be defined under the fiduciary rule. The rule provides an exemption for "recommendations made to the general public." However, if specific advice is given to a caller or individual audience member at a live event about an investment, this exception might not apply.
It is not just critics of the proposed rule who are making this assertion.
In October, insurance agent Michael Markey wrote in the online trade journal LifeHealthPro.com that the Labor Department's rule should be used so "entertainers like Dave Ramsey can no longer evade pursuit of regulatory oversight."
This caught the attention of Berlau, already a critic of the proposed regulation.
"I never imagined this would be in the parade of horribles," Berlau told TheBlaze. "This was in a credible trade publication not in some kook publication."
More than 24 hours after TheBlaze made initial inquiries to the Labor Department, department spokesman Michael Trupo responded in an email saying, "The assertion that this rule would impact media commentators is simply not true."
TheBlaze asked Trupo to elaborate on any part of the rule that would prevent the regulation of media commentators, but he has not yet responded.
Though the rule doesn't specifically say anything about media, the Department of Labor's own description is broad and wouldn't debunk the concerns about financial media:
Under DOL's proposed definition, any individual receiving compensation for providing advice that is individualized or specifically directed to a particular plan sponsor (e.g., an employer with a retirement plan), plan participant, or IRA owner for consideration in making a retirement investment decision is a fiduciary. Such decisions can include, but are not limited to, what assets to purchase or sell and whether to rollover from an employer-based plan to an IRA. The fiduciary can be a broker, registered investment adviser, insurance agent, or other type of adviser (together referred to as "advisers" here). Some of these advisers are subject to federal securities laws and some are not. Being a fiduciary simply means that the adviser must provide impartial advice in their client's best interest and cannot accept any payments creating conflicts of interest unless they qualify for an exemption intended to assure that the customer is adequately protected.
The rule is currently under review by the White House Office of Management and Budget and could take effect as early as next month. President Barack Obama first proposed the rule in April 2015.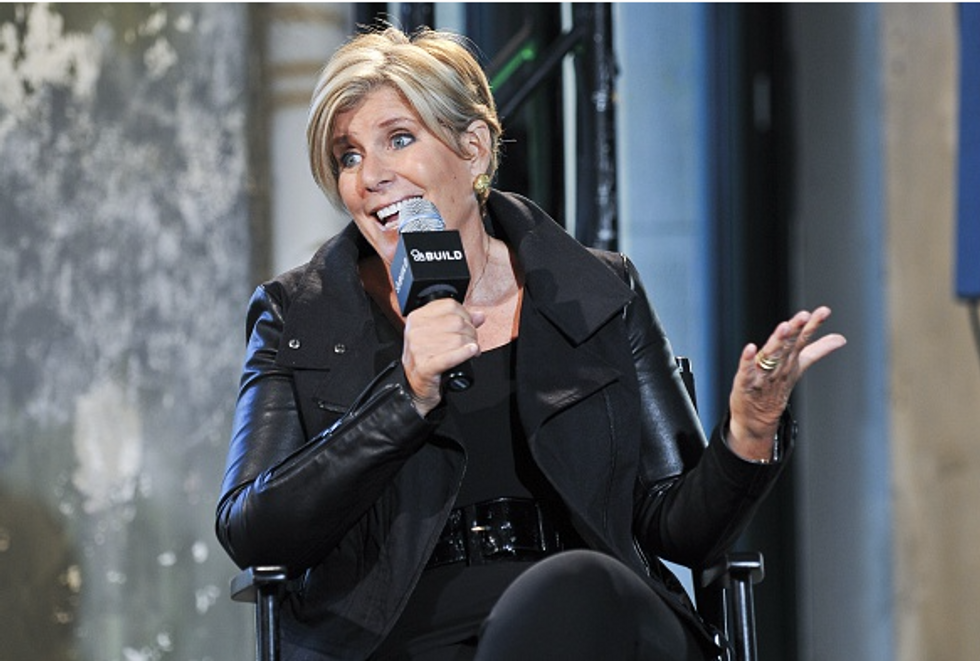 Suze Orman speaks during AOL's BUILD Speaker Series at AOL Studios in New York Nov. 4, 2014. (Jenny Anderson/WireImage)
The proposed rule is intended to help stop "backdoor payments and hidden fees" to financial advisors who could be facing a conflict of interest, according to the Obama administration. The Labor Department cites a report by the president's Council of Economic Advisers that said backdoor payments are hurting people saving for retirement who get conflicted advice. Collectively, that would be a $17 billion annual loss for Americans saving for retirement, the administration claims.
However, the proposed rule doesn't just require disclosure of third-party payers but also expands the definition of a fiduciary, while also getting involved in an area previously reserved for the Securities and Exchange Commission.
Critics have called the rule, "Obamacare for your IRA," referring to individual retirement accounts.
"It is government paternalism, people can't make their own choices and if you like your broker you may not be able to keep them," Berlau said in drawing parallels with the health law.
The CEI report goes on to say the rule would be harmful to IRAs and 401(k)s and calls on Congress to either stop the rule from taking effect or to defund its implementation. The report further asserts that the rule could result in $80 billion in lost savings from pushing new regulations on small investment portfolios.
"Brokers would have to charge investors much more, because the DOL rule creates a presumption against brokers taking third-party commissions from mutual funds they sell to savers," the CEI report says. "As a result, investors who currently pay only a small commission on the execution of an order may have to pay a much larger fee based on a percentage of their assets. And since some portfolios are too small to justify the cost of even a management fee, brokers will simply stop servicing them."
It provides an example of what has happened under a similar rule.
"For illustration, we can look to what happened in the United Kingdom after it banned third-party commissions in 2013," the report continued. "A June 2013 study by the Cass Business School at City University London found that brokers had largely stopped serving British savers with portfolios below £150,000 ($240,000), because the fees alone would not pay for servicing the accounts."
This post was updated to include Labor Department spokesman Michael Trupo.