There is no way Democratic presidential candidate Hillary Clinton does not get prosecuted for using a personal email server. So says conservative legal expert Tom Fitton.
Fitton, president of Judicial Watch, believes that the former secretary of state is actually using her campaign for the White House to avoid being held accountable for her email scandal, a problem that has plagued her presidential bid from the start.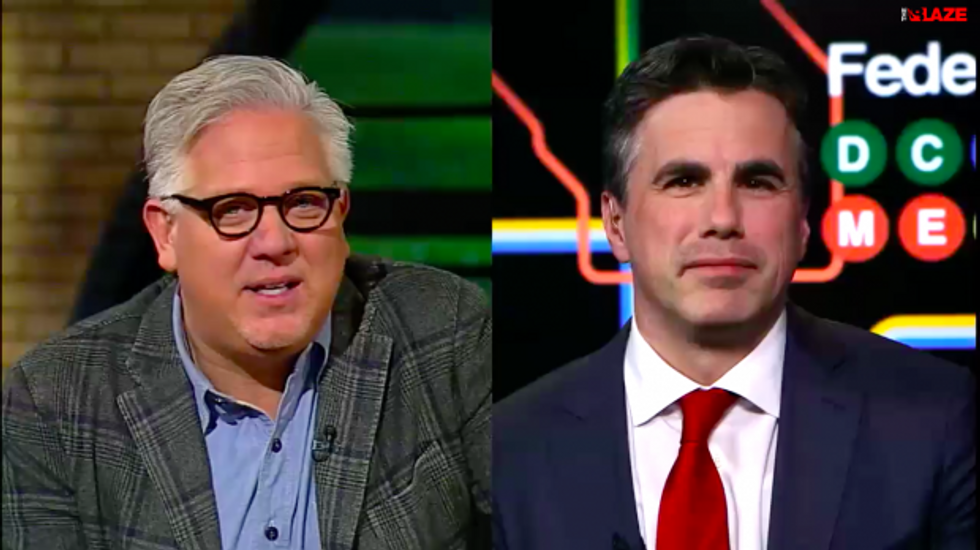 Judicial Watch president Tom Fitton discusses Hillary Clinton with Glenn Beck on The Glenn Beck Program Wednesday. (Image source: TheBlaze TV)
"I think it's going to be difficult for the administration not to prosecute her," Fitton said Wednesday on The Glenn Beck Program. "I think Mrs. Clinton thinks things are the same as they've always been in Washington and that she can, essentially, use the power of her running for the presidency and the powers associated with that to avoid accountability."
When pressed by host Glenn Beck as to why he's so sure Clinton will be prosecuted, Fitton argued that the Justice Department will likely do it if for no other reason than to protect the bureaucracy.
"I don't see the bureaucracies allowing her to get away with it," Fitton said. "And it may not be for the right reasons — in the sense that there's a self interest there on the part of government bureaucracies — but the laws about handling classified information are clear."
Ultimately, Fitton contended that Clinton "knowingly violated the law," adding that he "can't imagine no prosecution occurring as a result of the lawlessness."
Additionally, he asserted that Clinton is "misleading the American people continuously" with her claim that she never sent or received any information marked "classified."
"Documents are either classified or not," Fitton said. "Some of them are marked. It doesn't mean classified information that isn't marked shouldn't be protected as such and handled appropriately. Those are the rules that those 4.5 million with security clearance know."
Complimentary Clip from TheBlaze TV The full episode of The Glenn Beck Program, along with many other live-streaming shows and thousands of hours of on-demand content, is available on just about any digital device. Click here to watch every Glenn Beck episode from the past 30 days for just $1!
—
Follow the author of this story on Twitter: