One eyewitness who captured a video showing a woman punching a dog in the head turned the footage over to local police in the hopes of tracking down the woman.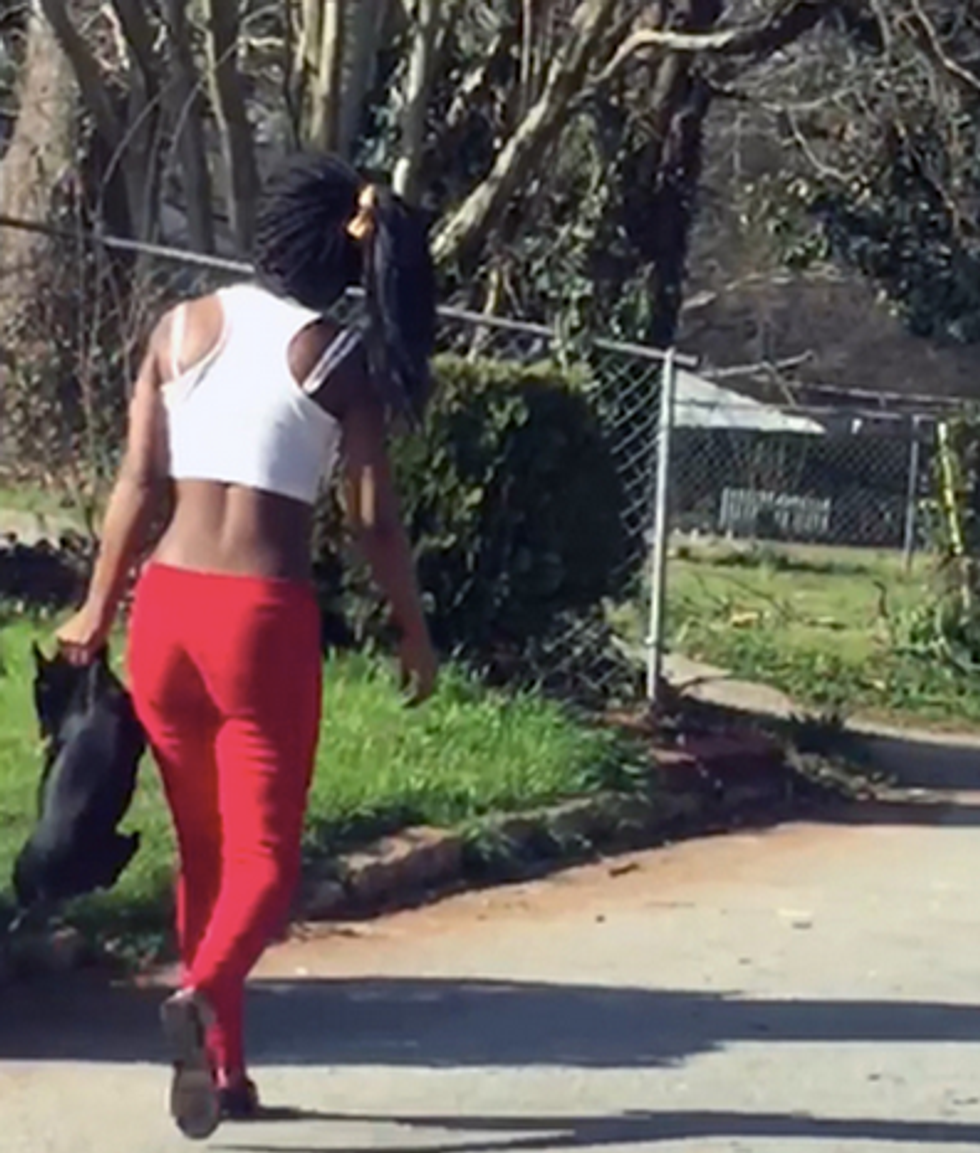 (Image source: WTTG-TV)
The disturbing clip shows a woman walking away from the eyewitness while clutching the dog by the scruff of its neck in her hand, according to WTTG-TV. As she lifted the dog up higher, the woman can be seen smacking the dog several times with her right hand. As she strikes the dog, two men can be heard talking. One man says to the other, "Seriously, say something."
Directly afterwards, the second man can be heard yelling at the woman, "Hey, stop hitting your dog!"
Both witnesses said that the woman ignored them and continued to hit her dog and punch it in the face. They also added that the woman had been striking her dog with a stick before they had the camera rolling, according to WTTG.
The witnesses turned the video over to DeKalb County Police in Georgia, who then began looking for the woman and canvassing the area around Willa Way in unincorporated Decatur.
Neighbors in the area where the woman was filmed were disturbed by the video.
"That is ugly," one neighbor said, adding that the woman's treatment of the dog was "inhumane," according to WTTG.
"I hope they find her — and the dog," another neighbor added.
—
Follow Kathryn Blackhurst (@kablackhurst) on Twitter