Dallas Mavericks owner Mark Cuban blasted Texas Republican Sen. Ted Cruz while offering his thoughts on the presidential race during remarks at the Brand Innovators Summit in Austin on Sunday, according to the Dallas Morning News.
Cuban said he would support Donald Trump over Cruz in the Republican primary.
"I'd vote for him over Cruz, because I think he's the absolutely worst politician in Texas," Cuban said.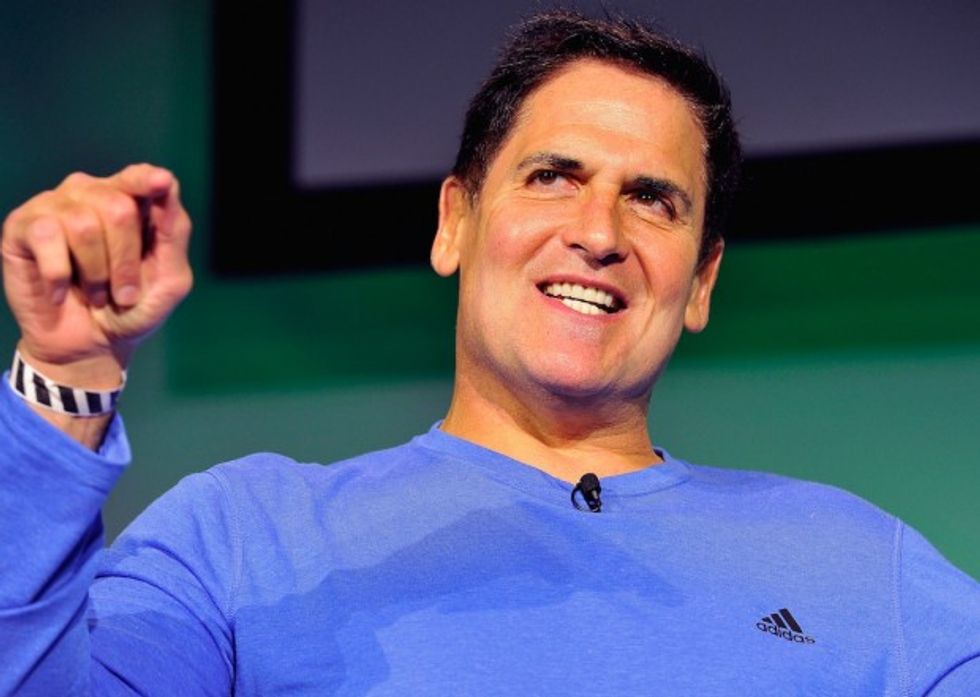 Businessman and TV personality Mark Cuban speaks onstage at an event in San Francisco. (Steve Jennings/Getty Images for TechCrunch)
Cuban, also a co-host of ABC's "Shark Tank," added that, although he knows and likes Trump, he has no intention of supporting the Manhattan billionaire's presidential bid because Trump has not shown "a natural curiosity or desire to learn" during his campaign.
"You've got to be able to adapt, whether you're a politician or you're a business person or you're an entrepreneur," Cuban said. "You've got to be curious, you've got to want to learn, you've got to be excited about always learning, and that's what I want in a candidate, someone who's learning and evolving."
According to the Dallas Morning News, Cuban "didn't make clear whom he would support in the 2016 race."